High school dance team is going viral with their breathtaking Harry Potter performance
A dance team at a high school in Arizona took the internet by storm because of their "Harry Potter" themed performance.
The amazing performance took place at the Walden Grove High School by the PAC Dance Team and Advanced Dance during their homecoming assembly.
Starting with Harry Potter followed by Hermione and Ron, the dance team featured many iconic characters and scenes and incorporated them into their routine.
The performance began with one of the members, who appeared to be imitating Harry, sitting in a makeshift cupboard under the stairs.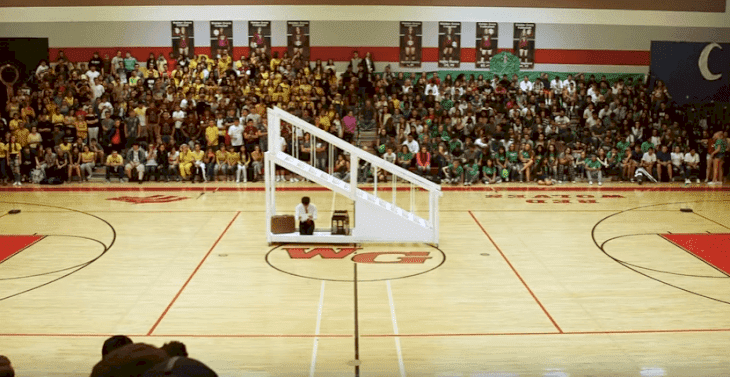 Follow us on Twitter at
AmoMama USA
for more viral videos and stories.
Soon enough, Ron and Hermione came into picture followed by several other students dressed up in Hogwarts uniforms.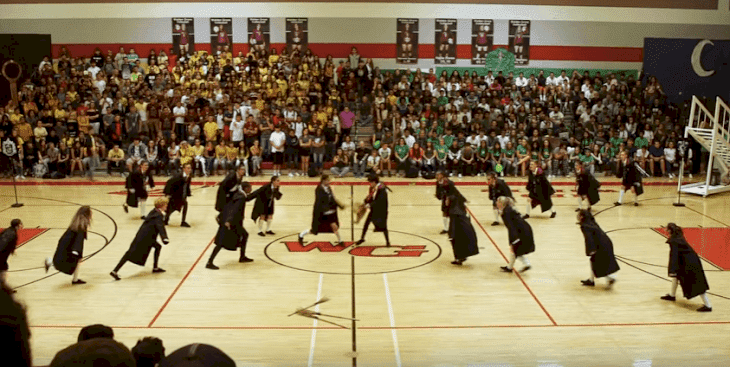 Throughout the dance, the team reenacted the sorting hat scene, Harry and Draco Malfoy's duel, as well as Harry and Voldemort's last epic battle.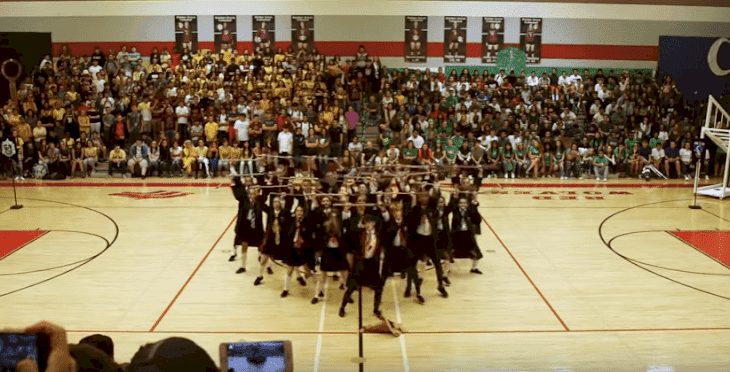 Of course, they did not forget to show off their moves as they danced to a remix of several dance hits.
Since the six-minute video was uploaded on YouTube in September 2018, it has already been viewed almost five million times.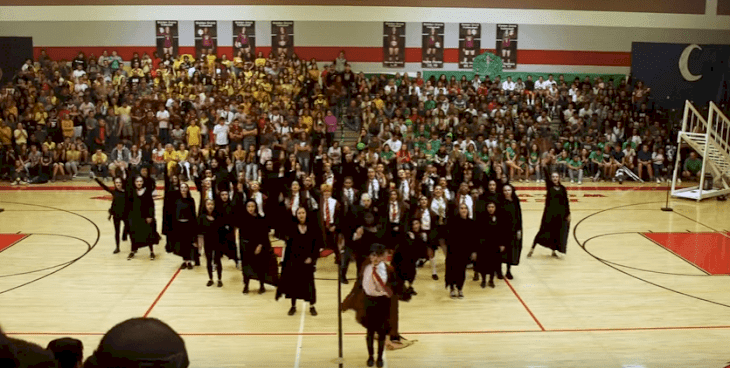 This wouldn't be the first time this Arizona dance team became viral. Last year, they also
pulled off
an equally epic dance routine with a "Wizard of Oz" theme. 
Meanwhile, a group of fifth graders consisting of four boys also became viral sensations online after their performance during their school's talent show was uploaded.
Dressed up in onesies, the young boys surely amused the crowd, as well as their viewers all over the world.
They had a black screen to cover the lower half of their bodies, while their upper halves appeared to be attached to four fake bodies of babies. They also had pacifiers in their mouths. 
The sight of them alone was hilarious. It became even funnier when they started lip syncing to several modern hits.