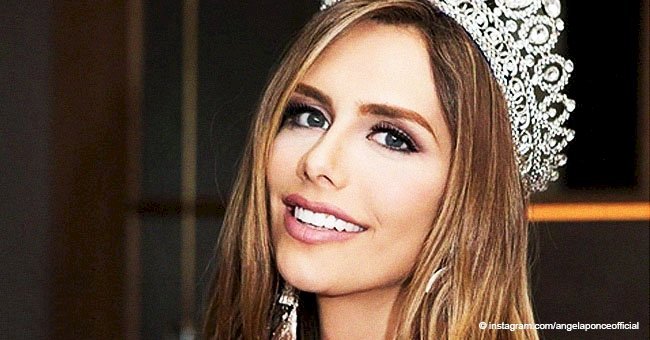 Here's what the transgender Miss Spain looked like before she became a woman
The controversial Miss Spain keeps giving plenty to talk about at world-wide level because she was born like a man, and now the photos of her past have come to the public light.
In an interview with the celebrity show Suelta la Sopa, picked up on the YouTube channel of Telemundo Internacional, the beauty queen spoke about the revolution she has caused around the world after being crowned Miss Spain.
The 26-year-old girl referred to the statements issued by the president of the Miss Mexico Universe, Lupita Jones, in which she states that it does not seem appropriate for a transgender to participate in the aforementioned beauty contest.
There is still much to be done in favor of understanding and tolerance of people in the world, but the struggles continue, because for example, despite the opening of the Miss Universe, there are still detractors who reject this important initiative.
As reported by People en Español, Ponce made it clear in the interview that her life has not been a piece of cake, but fortunately she has always had the support of her family. Read more on our Twitter account @amomama_usa.
Also, she stressed that her childhood was a happy time, despite having felt different from the rest of his classmates since she was 3 years old. Images of her childhood were transmitted, including a photograph of her first communion in a church in Seville.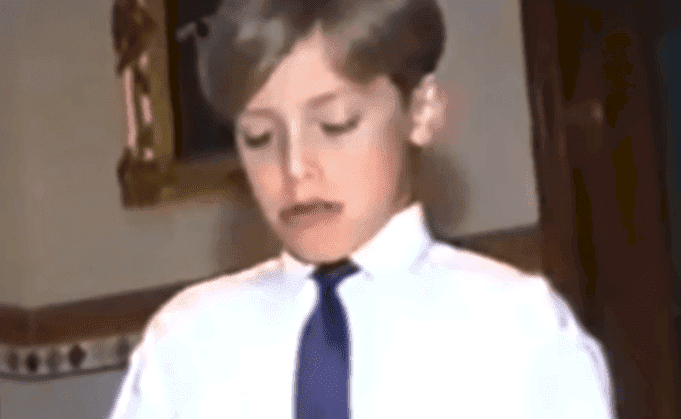 Source: Youtube/Telemundo Entertainment
In reference to the rejection that has led to his coronation in some people, the beautiful woman regrets that there are still those who consider her a man, despite having ceased to be one completely in 2014 when she underwent a sex change operation.
She said that since she decided to participate in Miss Spain, she knew that her role was to break paradigms and promote diversity and respect above all things.
According to what was published by AM, it was at 11 years old when Miss Spain knew what transsexuality was and from that moment on she began her struggle to become who she really was.
Living in a small town in Spain, in the middle of a very conservative society, it was not easy for Angela to accept and show her condition, much less identify the factors that would later lead her to be the woman she is today.
Her need for research and acceptance of herself led her to learn about everything related to transsexualism, and as soon as possible, she decided to take forever the path that has redefined her entire life.
For this reason, at the early age of 16, she had already opted to be treated with the application of female hormones as part of the protocol to be followed for the transition from being male to female.
Today, not only proudly carries the band and the crown of Miss Spain, but feels a worthy representative of the Transgender community worldwide, so she feels compelled to raise her voice and expose the rejection of which they are still victims, she and her peers.
"I tend to compare a lot with a concentration camp because transgender people still suffer a bit that. You have no right to anything and I can impose on you that you are a man, no matter what you say," she said as outlined by People.
The times are definitely changing and the presence of these women from the transgender and transgender community is opening new spaces for reflection and acceptance of other people, whatever their sexual orientation or gender.
Please fill in your e-mail so we can share with you our top stories!