Heartbreaking reason why cops lined up to escort one little boy to school
Dakota Pitts experienced a police escort like no other one day at school. It was one week after he had lost someone extremely dear to him. 
The 5-year-old lost his father who was killed by a 21-year-old homicide suspect. According to Inside Edition, Rob Pitts worked for 16 years at The Terre Haute Police Department in Indiana. 
The officers and sheriff's deputies there to commemorate their comrade in a very special way. They helped his grieving son by going above and beyond the boy's special request. 
Follow us on Twitter for more @amomama.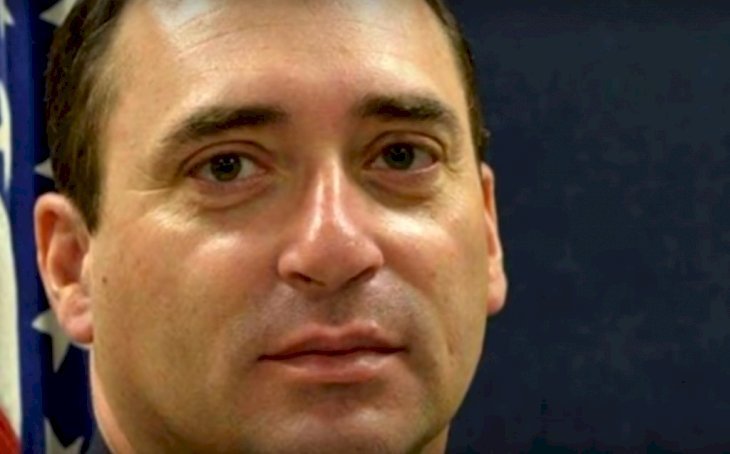 Dakota had asked for one of his dad's friends to take him to school one day. His heartwarming request came after attending his own father's funeral. 
Rob was shot down in a gunfire exchange at a Sullivan apartment complex. The Monday after his funeral, officers were lined up from the sidewalk all the way to the school's front door.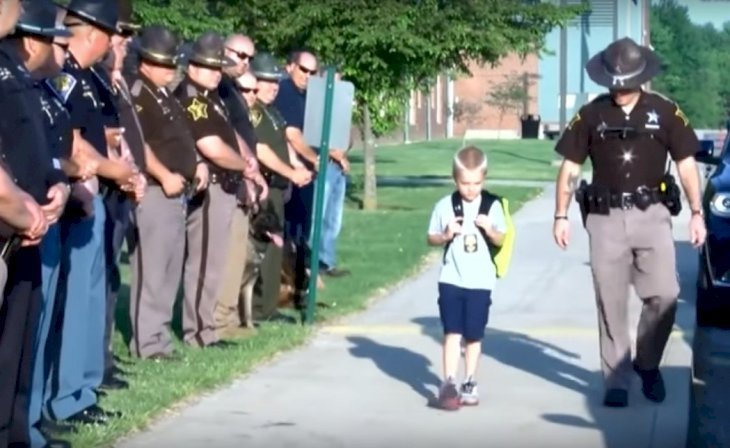 As he solemnly walked past the line of officers, Dakota wore his father's badge around his neck. 
About 70 officers were present in total. Among them were the SWAT team. They gave Dakota a personalized shirt and badge. 
"He will definitely know his dad was a hero. Blood doesn't always make family. And I think the blue family went above and beyond," said Kelly Jones, Dakota's aunt. 
The touching gesture took place in May 2018. While the officers showed their support for the deserving kid, another child is switching things around.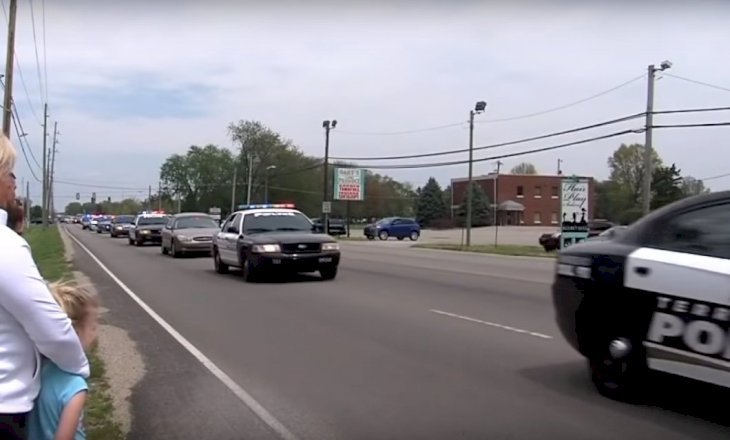 Maxwell Lanfrank started a program called the Behind the Blue Initiative. At only 8, Lanfrank saw the need to show more support to those in blue uniform. 
By 11, he had produced a personal care line with all natural organic products. His father, a 23-year-veteran at the Morris County Sheriff's Office, was a major factor in his movement.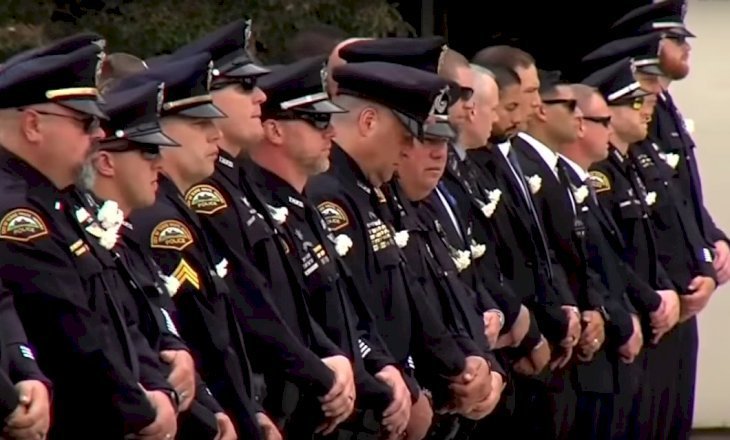 Lanfrank sells the items, including a lip balm and a hand sanitizer, online. Along with the products comes a card thanking law enforcement for their services. 
Buyers are challenged to seek out an officer to give the item to. Max donates part of his earnings to the C.O.P.S organization.
The clearly patriotic boy is not alone. Back in 2014, another 11-year-old spent hours silently standing in salute on a beach.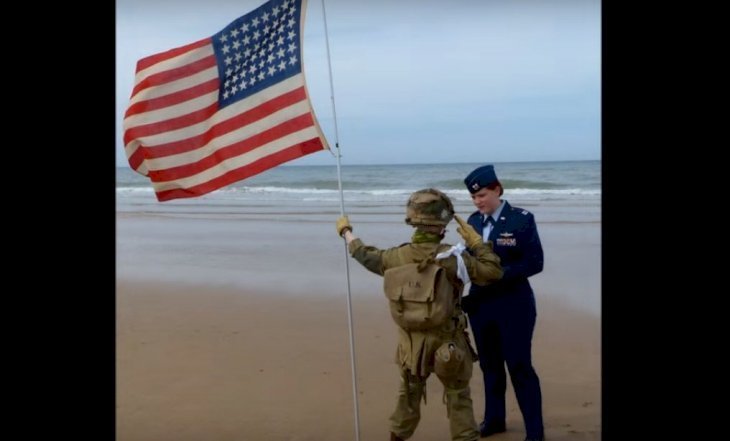 The boy's father recorded as his son stood in Normandy, France holding an American Flag. The aim was to commemorate fallen American soldiers of World War II. 
The young boy remained in position as strangers took pictures and videos. Veterans stopped by to salute him and well-wishers commended his sense of patriotism. 
Source: YouTube/ Project Vigil
A trumpeter with his instrument even joined the boy. He played a somber song before leaving. Finally, the boy also left, drained and weary, but his heart lighter from paying his dues.