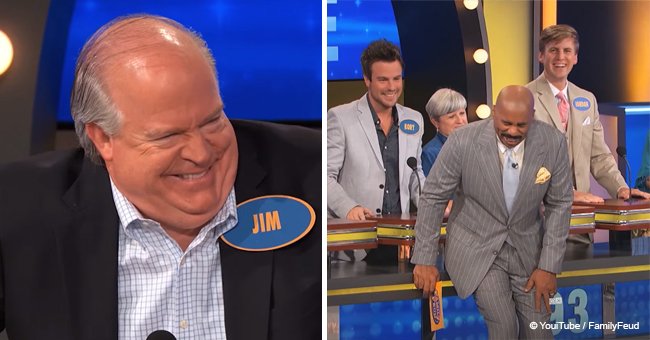 Steve Harvey could not stop laughing and walked off the stage after hearing a man's answer
In one of the episodes of "Family Feud," host Steve Harvey walked out on stage after having been proven wrong by a contestant with his "safe" answer.
Harvey has probably heard the funniest and wildest answers on the show since it aired in 1976.
When players are put under pressure, nobody can predict what answers they can burst out.
For this particular episode, team leader Jim of the Van Matre family sent Harvey walking towards the backstage after the host made fun of his answer.
Follow us on Twitter at AmoMama USA for more details and updates.
In the video, the Van Matre family was asked to "name something people slide across their lips."
Three answers were already given with the topmost answer being chapstick or lip balm for 44 points. The third slot was lipstick or gloss for 19 points and finger on the fourth slot for three points.
The second top answer had not been guessed yet and so was the least top answer.
When it was Jim's turn, he came up with the safest answer, which sent Steve into fits of laughter.
Supposedly, Jim confidently answered "gravy." Although, he soon realized how strange his answer was and laughed together with his family. The audience can be heard cackling in the background as well.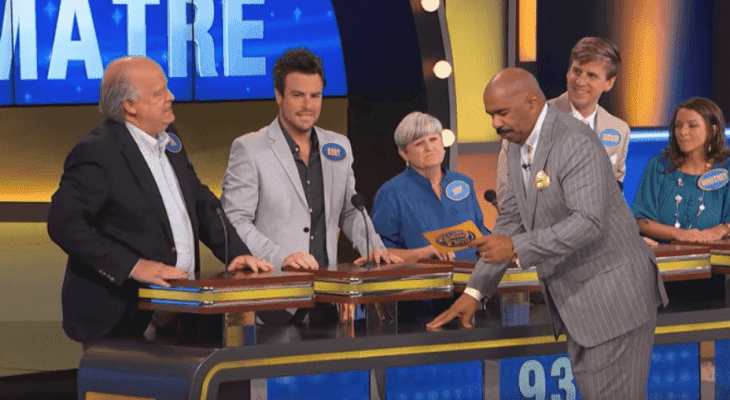 Source: YouTube/ Family Feud
Harvey, while laughing at Jim's answer,
, "You're just trying to give the safest answer. That ain't up here!"
Anticipating that a huge red X will appear on screen, Harvey was shocked when gravy was counted as food, which was on the last spot, earning two points for the Van Matre family.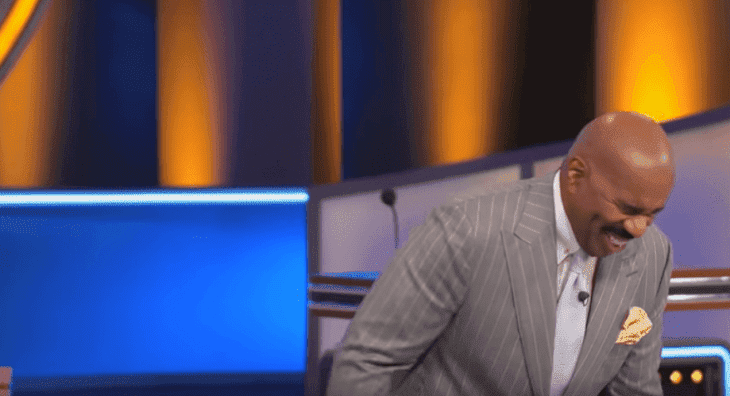 Source: YouTube/ Family Feud
Harvey was stunned that he was proven wrong. Without warning, he threw his note cards in the air and walked off stage.
Of course, he was only kidding and was only trying to make people laugh even more, but it seemed that he was completely surprised that gravy was a correct answer.
Meanwhile, on "Little Big Shots," Harvey made a little girl's dream come true when he shared an adorable and hilarious duet with her of the "Beauty and the Beast" theme song.
By the end of the episode, Harvey gave the girl another big surprise.
Please fill in your e-mail so we can share with you our top stories!