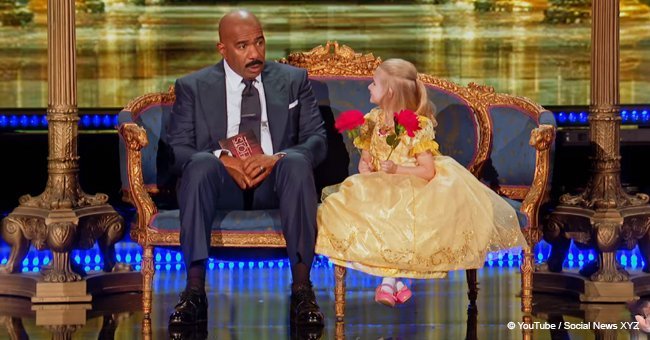 'Little Big Shots': Steve Harvey and Belle stunned the audience with an incredible perfomance
Bella Kaylor shared a sweet yet hilarious duet with "Little Big Shots" host, Steve Harvey. Singing their rendition of the "Beauty & the Beast" theme song, the host and the little girl gained praises from the audience.
Little Bella first gained fame online when her parents decided to film her reaction when they told her she was going to see her favorite film, "Beauty & the Beast," a day early.
Her reaction was very precious to see that she immediately became a viral hit.
Social media users all over the world gushed at how adorable Bella was as she slightly panicked in figuring out what she was going to pack for the movie trip.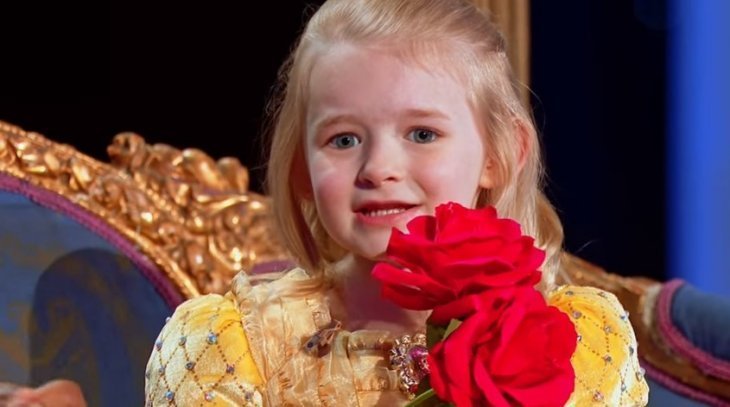 Source: YouTube
Follow us on Twitter at
AmoMama USA
for more viral stories and updates.
It wasn't long until producers from "Little Big Shots" discovered Bella. They were amazed by her fascination with the classic Disney film.
Soon enough, they contacted Bella's family and had her flown in with her parents to appear on the show.
Little did Bella know, she was in for a surprise of a lifetime.
On the show, Bella was dressed much like her favorite character, Belle. There were even ballroom dancers when she made her entrance.
Harvey immediately clicked with the young girl. The host asked Bella some questions about the movie, and sure enough, Bella knew how to answer all of them.
When asked why Belle was her favorite, Bella wisely answered, "Belle is nice on the inside, and she is pretty on the outside."
At one point, Harvey asked Bella what her favorite song from the movie was. She quickly answered that "A Tale As Old As Time" was her ultimate favorite.
Harvey made her sing some lyrics but decided that he wanted to have a duet with her.
The pair sang the movie's theme song and stunned the crowd. Bella couldn't stop herself from giggling since Harvey decided to give his own twist to the song by making it bluesy. The audience had quite the laugh, too
The duet was not the best part, though. It was what Harvey said by the end of Bella's appearance that left the little girl very excited.
Harvey revealed that the show was going to send her and her parents to Disneyland.
Bella's eyes almost popped out as she was stunned to hear that her dream was going to come true.
She said, "That my dream come true! That is all I have ever wanted!"
The audience found it adorable and applauded the little girl afterward.
As for Steve Harvey, although he is a famous host, not a lot of people know interesting facts about him.
For example, the host is not very tech-savvy. In fact, he doesn't know his WiFi password.
Click here to know more fun facts about the television legend.
Please fill in your e-mail so we can share with you our top stories!