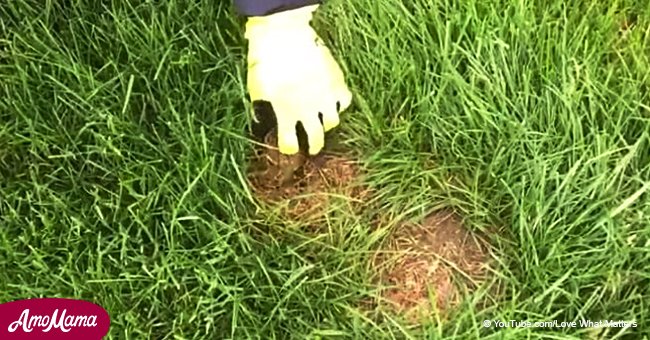 If you ever see a brown patch in your lawn, don't touch it and call for help
If you do see a brown patch of grass, your best choice would be to stay away from it because you may unintentionally hurt what's hiding underneath.
Last year, a homeowner noticed a brown spot in his yard. When he took a closer look, he realized that something was moving beneath it.
He immediately called the Ontario wildlife removal. As soon as the representatives arrived, they decided to film an educational video on what to do on the off chance that you spot something like this in your own yard.
The area turned out to be a rabbit's nest. In fact, there are tiny babies, who were just a few weeks old, nestled within.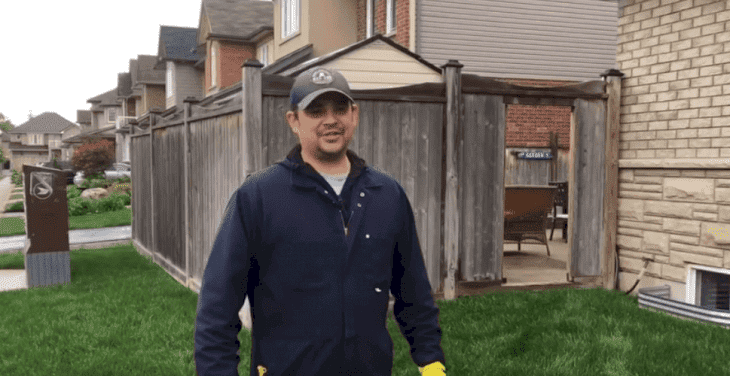 Source: YouTube/Love What Matters
Follow us on our Twitter account, @amomama_usa, to learn more and scroll down to watch the video below.
Their mom was nowhere in sight though as she was probably gone to discover something to eat for herself and her litter.
The experts then said that if you have a rabbit's nest in your yard, your most logical option is to overlook it.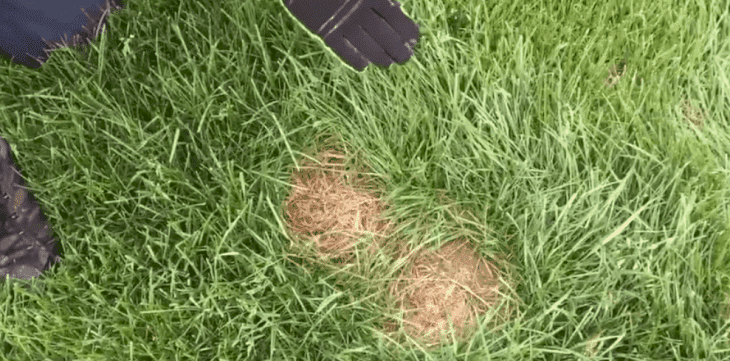 Source: YouTube/Love What Matters
The mother rabbit will just come around on more than one occasion per day for under 20 minutes to check on the babies and feed them before going off once more.
The babies, on the other hand, will grow up quick and within a few weeks will leave the nest and your property for good.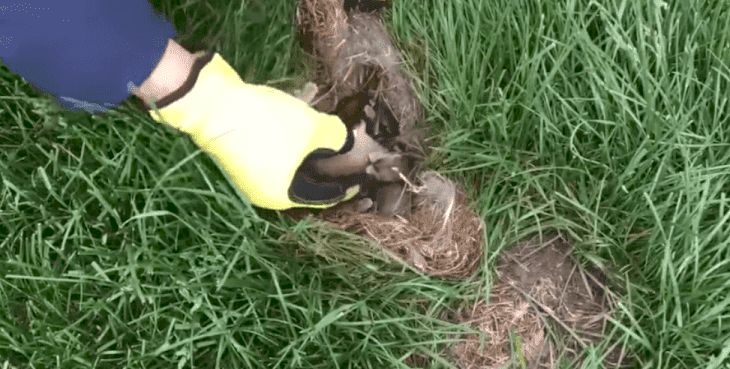 Source: YouTube/Love What Matters
Source: YouTube/Love What Matters
The mother usually hides their nests on a human territory to shield it and their little ones from the possible predators.
They know that predators are excessively terrified to come out into the open and hunt where people and house pets can easily see them.
This is the reason why the experts advise that you simply let them be rather than disturb their nest. It is even suggested that you shield them from your pets.
Please fill in your e-mail so we can share with you our top stories!