Texas mom filmed beating teen son with a belt on the road after he took off in her new car
Video footage shows the mother from El Paso, Texas punished her teenager child Aaron Martinez with a belt after she discovered him taking her BMW for a joyride.
The entire ordeal was shared by Aaron's older sister Liza Campero recently, as reported by ABC 7.
According to Liza, everything began when her sibling disconnected the WiFi in their home to kill the surveillance cameras.
While his mother was away, Aaron immediately snatched the keys.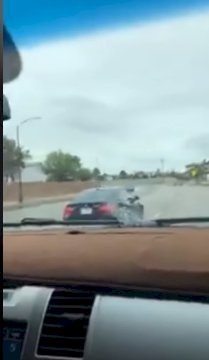 Follow us on our Twitter account, @amomama_usa, to learn more and scroll down to watch the video below.
Little did the 13-year-old know that his mom was tipped off about the heist by the mother of his closest companion.
Liza, who lives nearby to her mom, checked to confirm if her new car was there.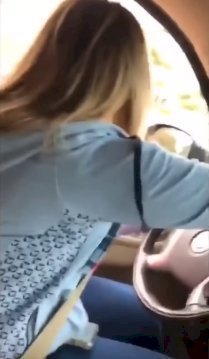 When she noticed that it wasn't, the hunt to find Aaron kicked into overdrive.
"She told me she was on her way home and to grab her belt," said Liza.
Liza and her mom then went to Aaron's girlfriend's home to check whether she had heard from the pair.
"The girlfriend called his best friend, and there was another girl with them," Liza said. "The girl that was with them said that mom was looking for them."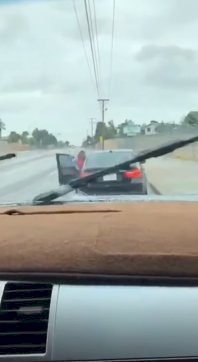 They were able to narrow down Aaron's whereabouts because the young men were also in the girl's quinceanera.
Liza's mother knew where she lived since the kids rehearsed at the young lady's home.
Sure enough, Aaron was at a nearby intersection. The light turned green, and his mom wasn't far behind.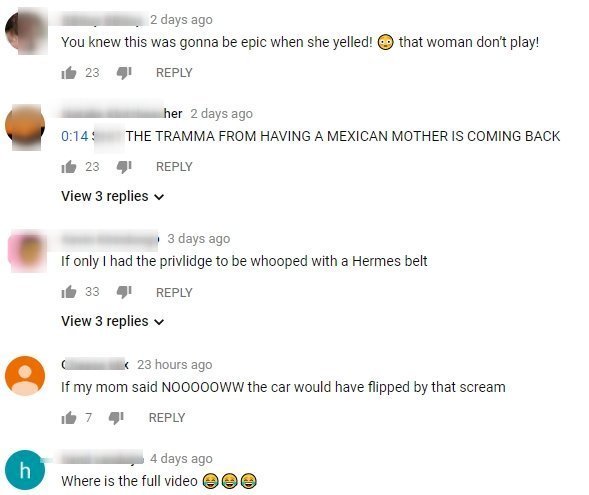 The mother yelled, "Pull over now!" She was honking her horn as she pulls close by him.
She then said, "Give me the belt!"
The mother grabbed it, opened the car door and began spanking Aaron.
"She said when she opened the door, he was smirking," Liza said. "And as soon as he saw the belt, he wiped the smile off his face."
It seems the main thing that got hurt for Aaron was his pride. Liza said he admitted to being humiliated by the episode at first, but then kids began calling him "El Paso Ferris Bueller."
In the end, Aaron admitted that it was an insane trick.
Liza said, "He says he learned his lesson, and it was deserved and needs to make better decisions and didn't do the right thing."
She added that Aaron had the majority of his electronics taken away. His bedroom door was also taken off the hinges, and he can just either be at school or with his mother.