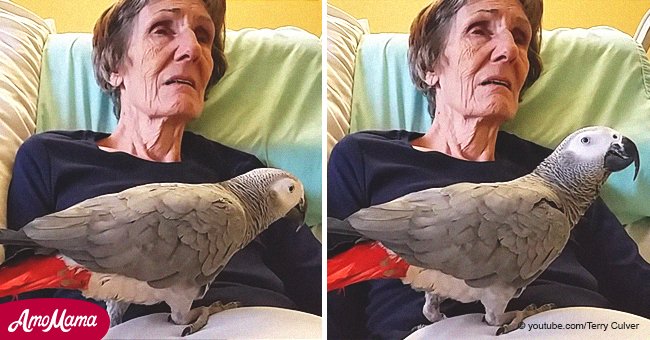 Parrot emotionally 'grieves' for dying owner and hears her last words of love
For 25 years, Sinbad, an African gray parrot, had been a dearly loved pet to his owner. Unfortunately, the owner was dying and had to say goodbye. In a viral video, the woman tells her last words to her beloved friend.
As seen in the footage, Sinbad rests on the arm of his owner, who appears to have not much time as she lies on her hospital bed.
The lady behind the camera, assumed to be the woman's daughter, softly tells her mother that Sinbad is there with her.
Slowly, the parrot steps closer to his owner's chest.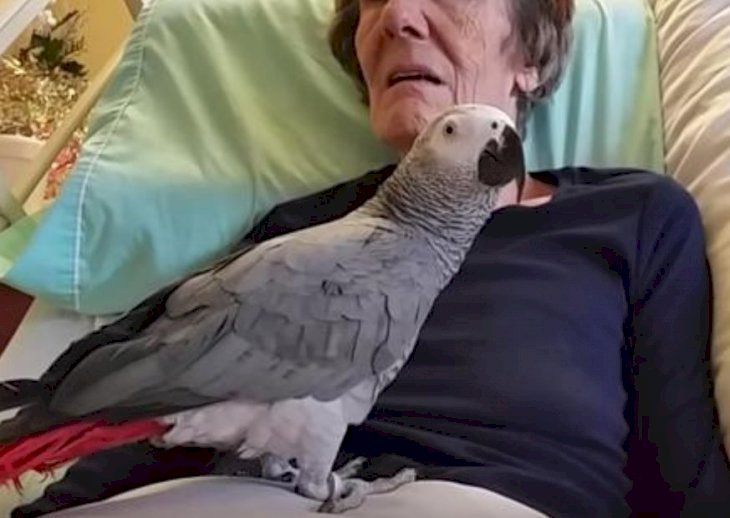 Source: YouTube/ Terry Culver
Follow us on Twitter at
AmoMama USA
for more details and updates.
In the background, the woman tries to talk to her mother and asks her if she wants to say goodbye to her dear pet.
Softly, the woman says, "I'm taking a picture of you and Sinbad. Sinbad's so sad."
Holding back tears, the daughter pleads to her mother to say something to Sinbad.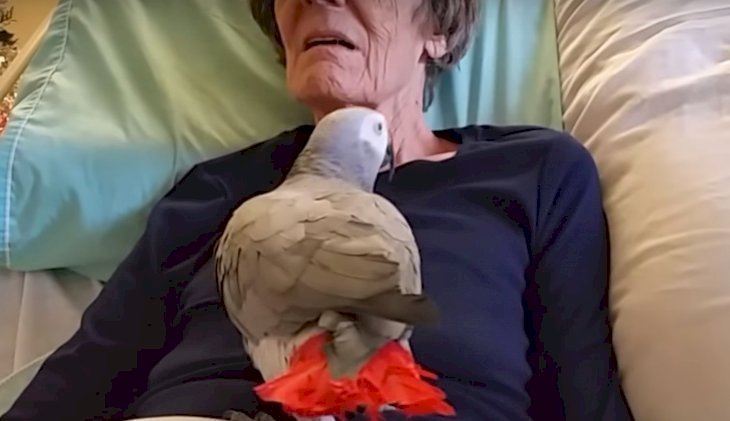 Source: YouTube/ Terry Culver
Seconds later, the elderly woman meekly utters, "I love you," to her beloved parrot.
Perhaps Sinbad understood that she was trying to say goodbye as the parrot looked up at his owner with sad eyes.
Parrots, especially the African grays, are famous for being intelligent animals. They can live as long as 50 years.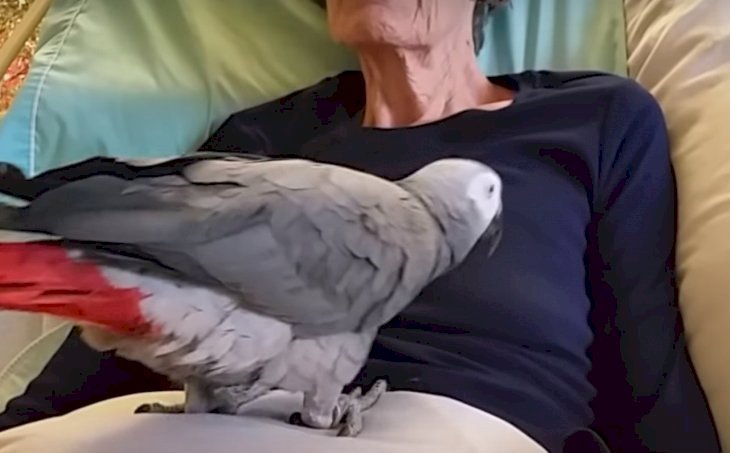 Source: YouTube/ Terry Culver
According to experts, parrots usually take it hard when they lose a member of their flock. As a result, they tend to be violent, they get depressed, or they stop eating.
There are some cases wherein pets are prescribed antidepressants by veterinarians after they experience something traumatic. Similar to people, these animals also need to recover.
Much like birds, dogs also tend to feel sad when they lose someone they love. This dog attended the funeral of its owner. The dog named Sadie was devastated when her owner suddenly passed away.
At the memorial service, Sadie was brought by her owner's wife. Everyone in the room was touched by how loyal Sadie was as she refused to leave her owner's side.
Sadie really took it hard afterward. Wallowing in grief, Sadie refused to eat for ten days and lost ten pounds.
Grief is not only exclusive for humans, animals, especially pets, go through it as well, as revealed by Apost.
Somehow, there is a special connection between a pet and its owner, and when an owner passes, the pet seems to have a hard time grieving. It just proves how strong the connection is.
Please fill in your e-mail so we can share with you our top stories!