Do you remember the 'saddest wedding'? Here is the story behind that painful video
Dubbed as the "saddest wedding in Mexico," this video shows how two young people were allegedly forced to get married by their parents.
Many social media users were shocked when they watched this viral video. Unlike any other happy weddings, this one seemed odd to many.
By the looks of it, the bride and the groom did not seem too enthusiastic to be married to each other, as shown in the video of their reception.
At one point, during the toast, the couple looked as if they couldn't care less as they had their heads down the entire time.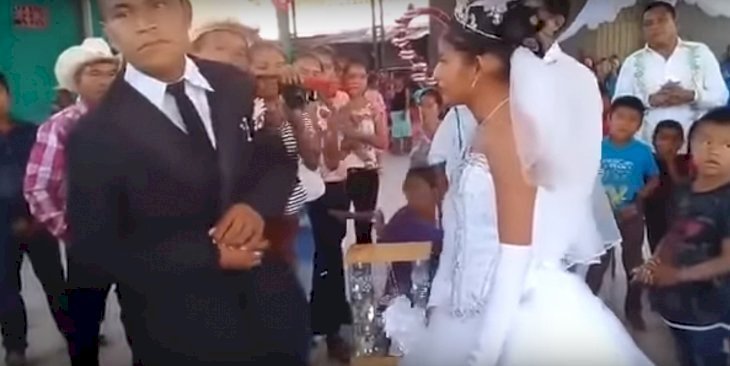 Follow us on Twitter at
AmoMama USA
for more details and updates.
It's safe to say that there might have been no love shared between the young man and woman. One might even say that they had just met on the day of their wedding by the looks of their actions.
When the guests asked the pair to kiss, the bride resisted and kept pushing her husband away.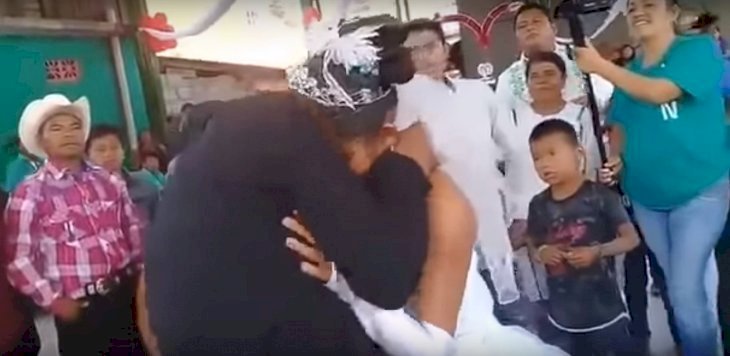 Up until now, the reasons for the wedding remain unknown. Although, there have been some speculations about it.
Many have assumed that it was an arranged marriage, which was why the couple didn't seem too happy to marry each other.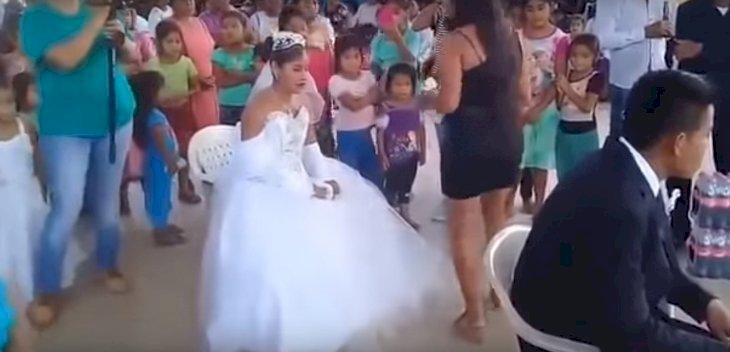 Previously, details about the marriage surfaced on social media.
As reported, the marriage was said to have occurred in Rancho Viejo, Tlacoachistlahuaca, in Guerrero, and the couple was reportedly forced to get married as part of a monetary settlement between the two families.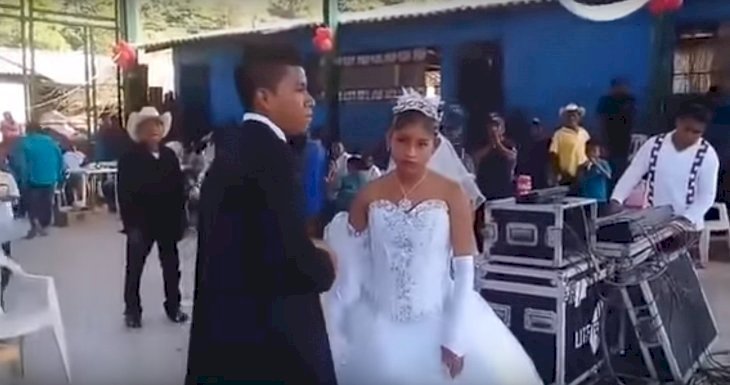 A team from Univisión Noticias decided to
investigate
the situation, but the family of the boy refused to make comments about the wedding.
As for the mayor of Tlacoachistlahuaca, Juan Javier Carmona spoke with Univisión and explained that arranged marriages are common in their town, mainly for economic reasons.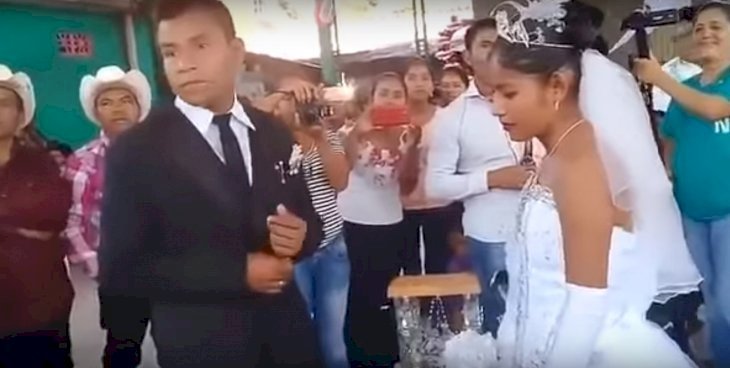 He
said
, "They think it's normal. Selling daughters is very common and having daughters turn out to be very beneficial for them, because when they are 12, 13, 14-year-old they sell them."
According to the report, the citizens of the area have grown accustomed to arranged weddings since it has been happening in their culture for so long.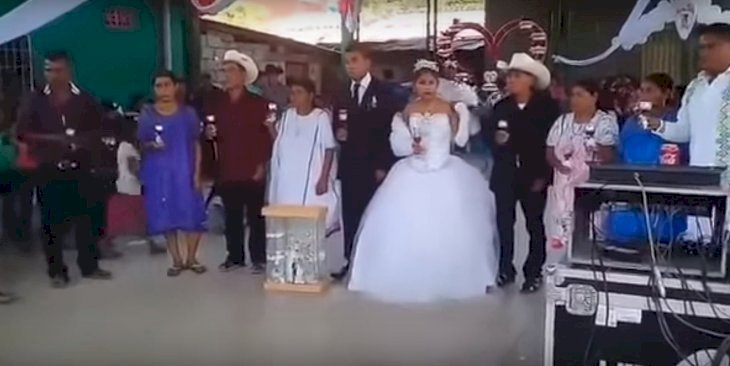 Meanwhile, in another story, a wedding photographer in Malatya-Turkey named Onur Albayrak was enraged when he
found out
that the wedding he was supposed to work on was illegal since the bride was only 15 years old. In Turkey, the legal age for marriage is 18 years old for both men and women.
Albayrak quickly informed the boyfriend that he was not going to take part in the deed. The ending of the conversation did not go too well as the photographer, and the groom argued until Albayrak had broken the boyfriend's nose.