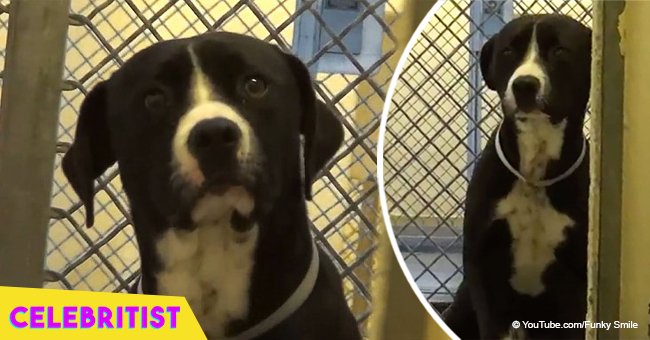 Sad dog's heartwarming reaction when he realises he's finally being adopted
The heartwarming video of an adorable pit bull's reaction when he realizes he's going home after spending months on a shelter has been melting hearts all over social media; no one can resist his cuteness.
Animal shelters are often sad places for stray, abandoned or sick animals, and most dogs tend to get depressed after spending most of their day locked in cages, waiting for a human soul to fall in love with them and put them out of their misery by adopting them.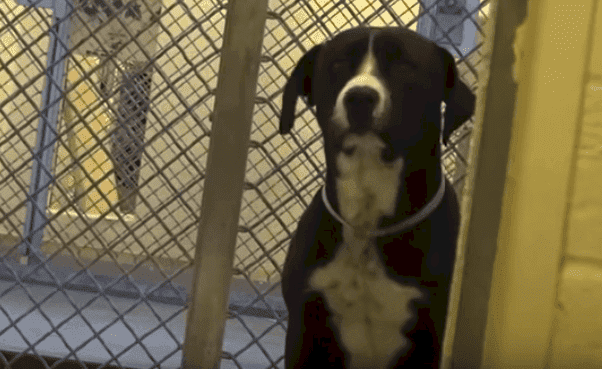 Source: YouTube/ Funky Smile
While most shelters are no-kill places, there are others with a policy that states that sick and old pets must be euthanized because of a lack of space. Sometimes, dogs that are not claimed quickly enough by a family are also put down.
Benny, a shy and sweet pit bull, had a few months waiting for someone to rescue him from the Carson Animal Care Center in Gardena, California. He was a joyful dog, always wagging his tail and greeting visitors, hoping to catch someone's eyes, but after a few months, he started to lose hope and retreat into his cage.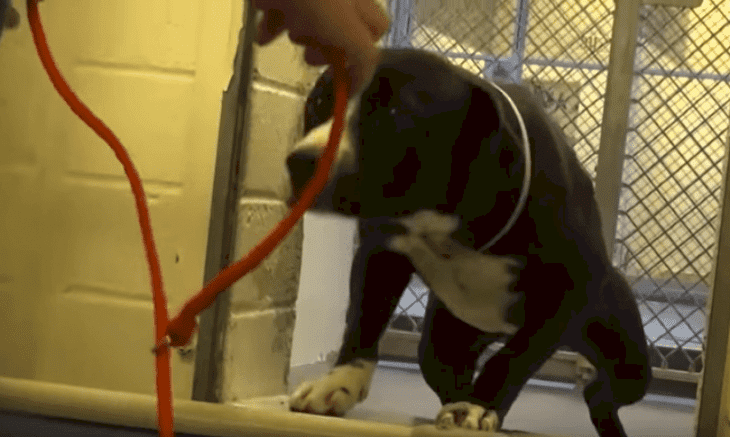 Source: YouTube/ Funky Smile
THE SWEET SMELL OF FREEDOM
However, Christmas came early for him, and a family decided to give him a new home last May. Staff from the shelter recorded the moment Benny was given the good news and was set free by his new owners, and his reaction was priceless.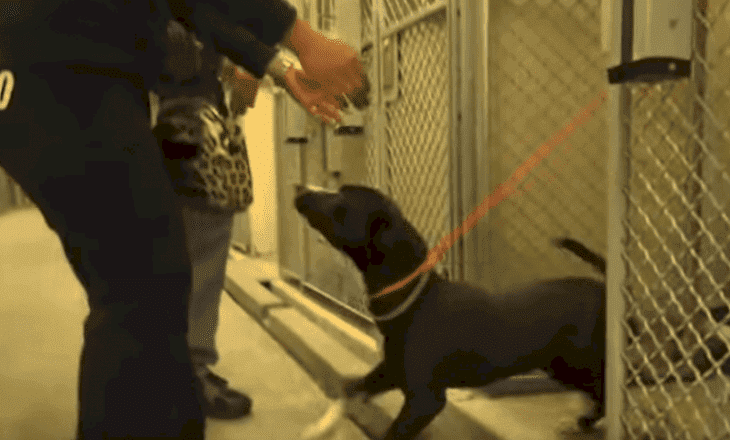 Source: YouTube/ Funky Smile
At first, the dog looked confused and scared as he sees people entering his cage, and he retreats to the back while keeping an eye on the woman. But as she speaks to him and shows him a red leash, Benny starts to get excited, jumping and wagging his tail, as if he knew what was coming.
After some coaxing, he goes to the front of the cage and lets the woman put the leash on him, and soon after he's out of the cage.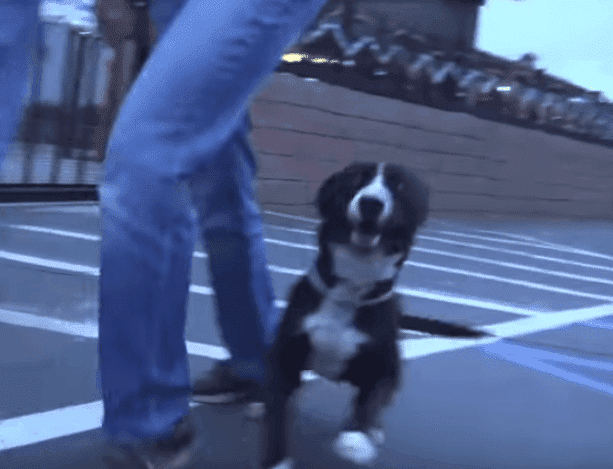 Source: YouTube/ Funky Smile
Benny can't stop jumping around on his new owners and the person holding the camera, as he smells the fresh air outside and explores some nearby bushes. The pup was happy about being a free dog, and the video ends just as he's out into his new family's car to, finally, go home.
ANOTHER HAPPY ENDING
An adorable dog aptly named Ginger Rogers, in honor of the award-winning actress and dance partner of Fred Astaire, came up with a creative way to catch the attention of prospective owners while being in her cage.
The adorable pooch started to show off her dancing skills whenever someone passed by her on the Orange County Animal Services adoption center. A member of the staff decided to help Ginger by sharing a video of her dance o Facebook, and she succeeded on her mission.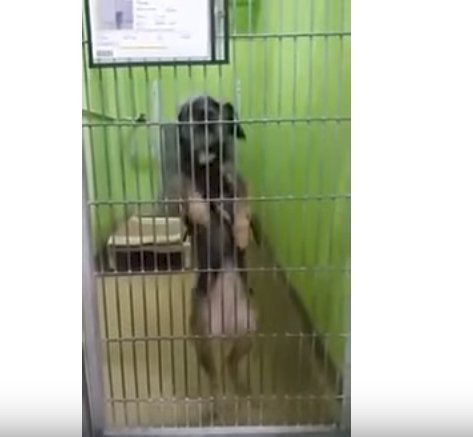 Source: Facebook/ Crystal L Kincaid
Just a few days later, Ginger was adopted by a loving family that got enchanted by her dance moves and creative ways.
It was a happy ending for both Ginger and Benny, but there are still thousands of dogs waiting for a family, that's why shelters and refugee centers have been encouraging people to adopt instead of buying their furry companions.
Please fill in your e-mail so we can share with you our top stories!