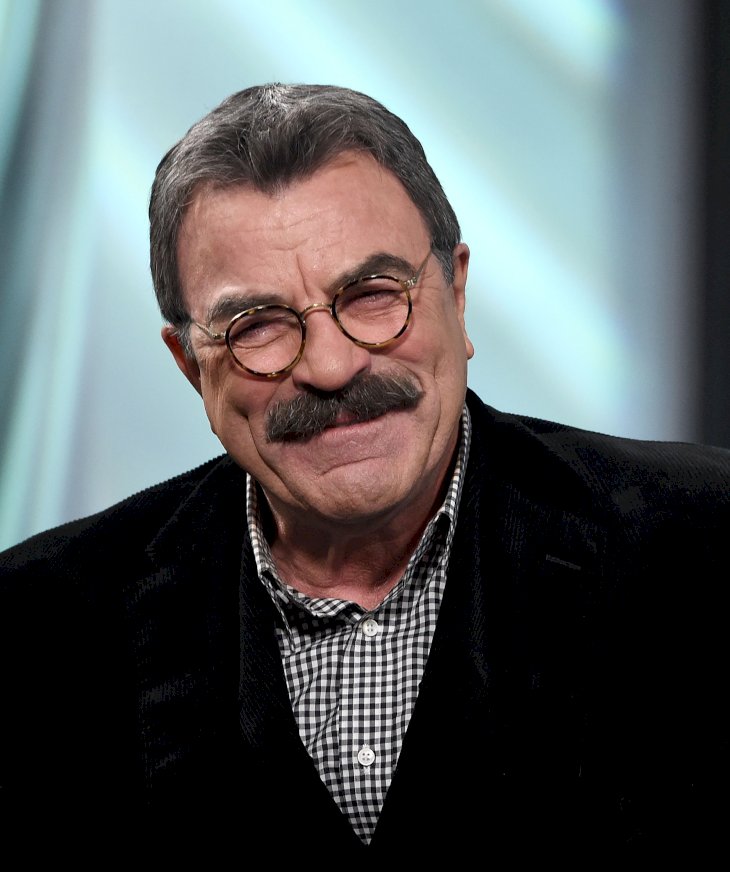 Tom Selleck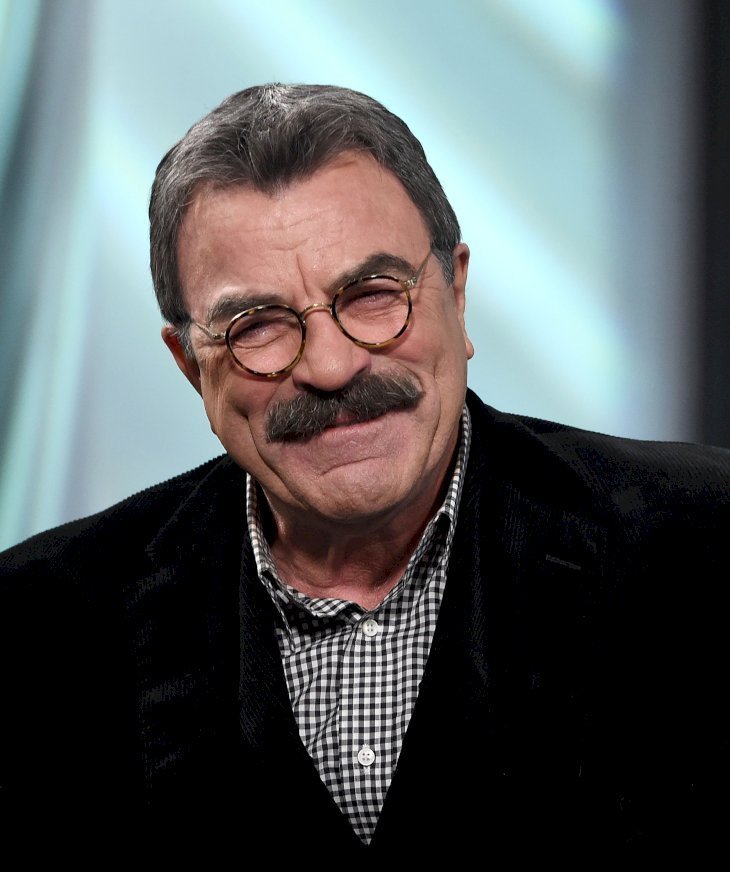 Getty Images
Content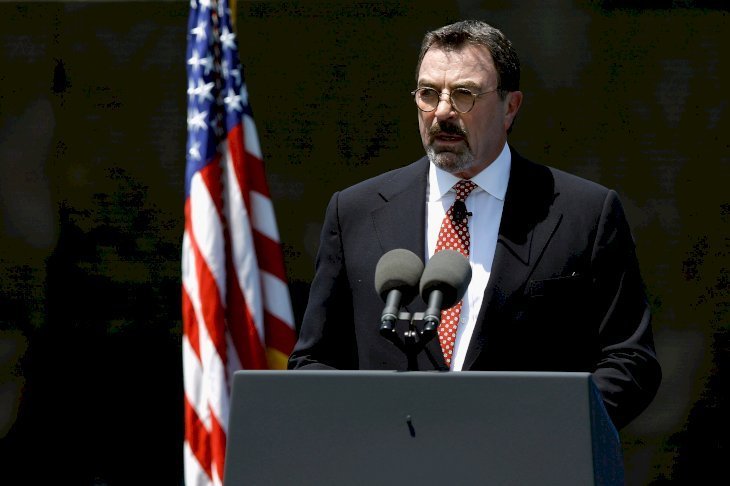 Getty Images
Who is Tom Selleck?
Tom Selleck is an American actor and producer best known for his signature mustache and his role as Thomas Magnum in "Magnum, P.I." He is married to Jillie Mack and has two children from two marriages. Asides being an actor, Selleck is also ex-military and an arms collector.
Early life

:

Tom Selleck was born on January 29, 1945, in Detroit, Michigan. His mother, Martha Selleck, was a housewife while his father, Dean Robert Selleck, was an executive and a real estate investor. Selleck has three siblings, an elder brother, Robert, a sister, Martha, and a younger brother, Daniel.

Selleck's family moved to Sherman Oaks in California when he was young. There, he attended Grant High School and graduated in 1962. Selleck studied Business Administration at the University of Southern California on a basketball scholarship and did some modeling on the side. He played for the university's Trojans men's basketball team and was a member of both the Sigma Chi fraternity and the Trojan Knights.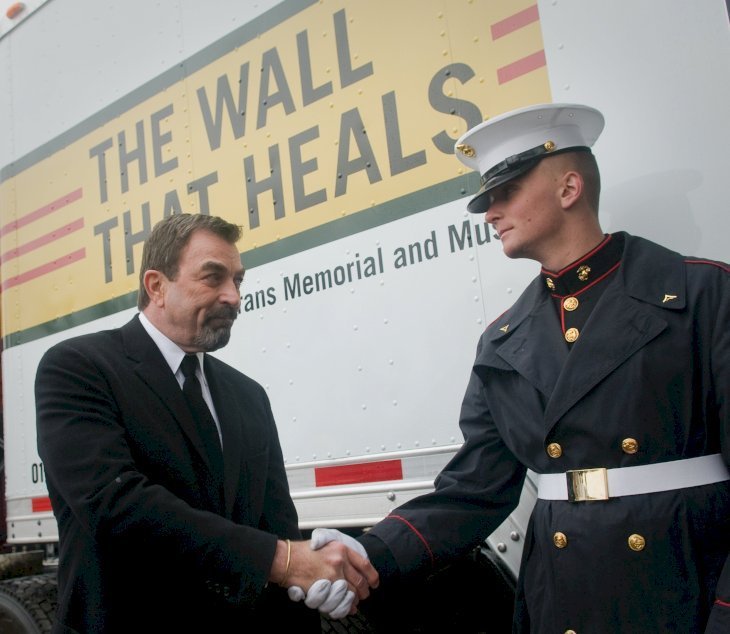 Getty Images
Despite his many commitments at the time, a drama coach encouraged Selleck to consider a career in acting. Selleck heeded the advice and went to the Beverly Hills Playhouse Acting School.
From 1967 to 1973, Selleck was in the 160th Infantry Regiment of the California Army. He joined the California Army National Guard after getting a draft notice during the Vietnam War.
Career

:

Selleck got his first role in 1965 when he played a college senior in "The Dating Game." From 1967 to 1973, however, he served in the California army during the Vietnam War.

Selleck later appeared in commercials for different brands, including Pepsi-Cola. At the time, he was struggling as an actor, with small roles in movies and series. In the 1970s, Selleck appeared in "The Rockford Files" as a private investigator.

Fortunately, his acting career received a major boost when he played the lead role in the TV series, "Magnum, P.I," but he lost the role of Indiana Jones in "Raiders of the Lost Ark."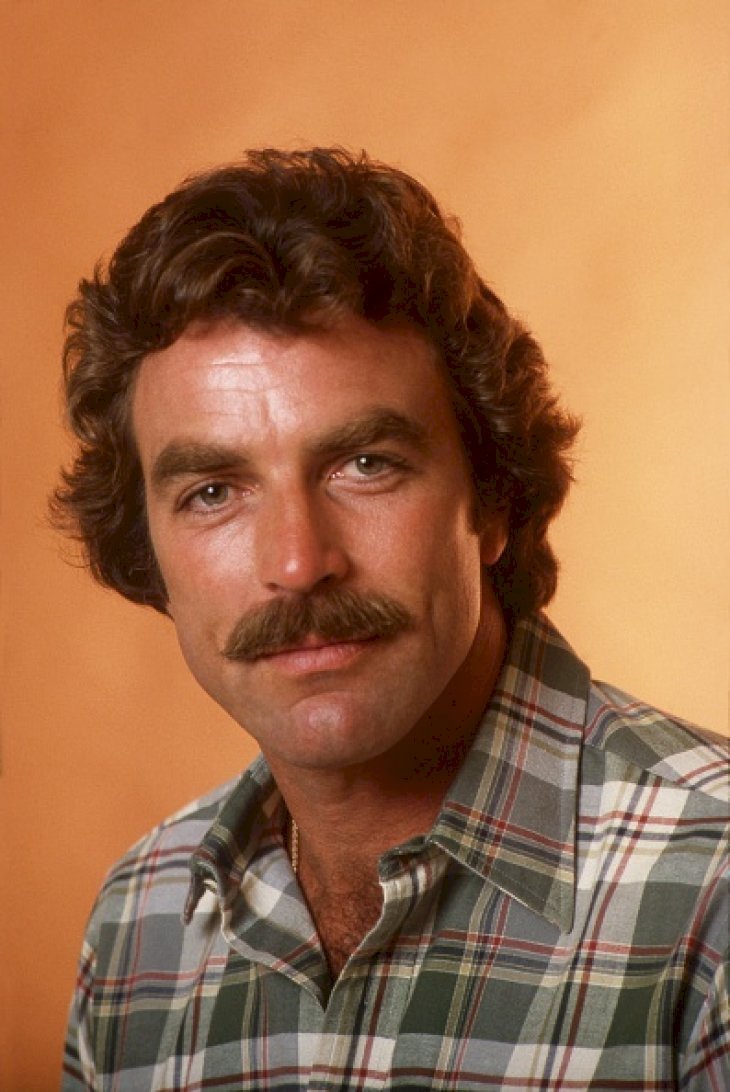 Getty Images
Selleck loves the outdoors and loves collecting firearms. These features helped him land cowboy roles in films such as "The Shadow Riders" (1982), "Lassiter" (1984), "Quigley Down Under," "Crossfire Trail," "Monte Walsh," and "The Sacketts," where he played Orrin Sackett alongside Sam Elliott and Ben Johnson.
His experience as a soldier has also been of great help to him when he had to portray characters who defend the helpless.
Selleck has been a member of the Board of Directors of the National Rifle Association (NRA) and served as a spokesman for the organization since 2003. On September 18, 2018, Selleck resigned from the board without citing any reasons for his action.
He also often donates vast sums of money to help people who suffer consequences of war. In February 2009, Selleck joined the Vietnam Veterans Memorial Fund as national spokesman for the new Education Centre being built on the National Mall.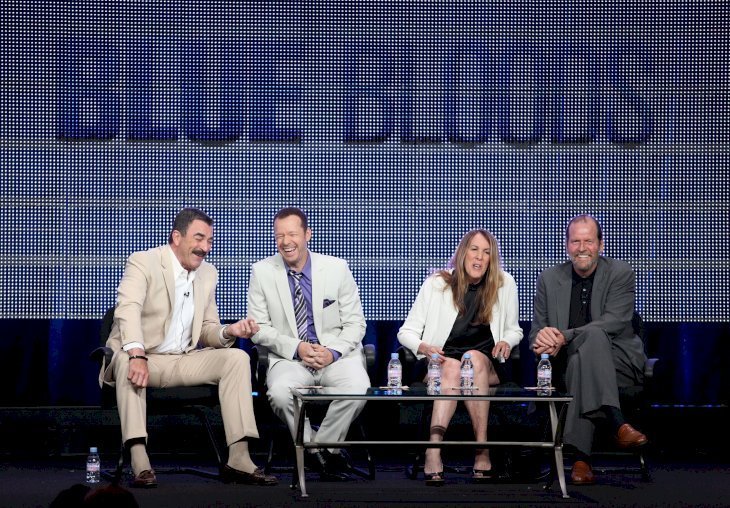 Getty Images
Personal life

:

Tom Selleck's first marriage was to model Jacqueline Ray between 1971 and 1982. While they were together, he adopted Jacqueline's son, Kevin Shepard, who was born in 1966. On August 7, 1987, Selleck married Jillie Mack, and they had a daughter, Hannah in 1988.

Selleck lives with his family in Thousand Oaks, Westlake Village in California. There, he has an avocado plantation which he farms himself. Selleck was once sued for allegedly transferring water illegally during the driest California drought. He settled it by paying more than $21,000 to the Calleguas Municipal Water District, from where he reportedly diverted the water.

Selleck has varying interests: sports, hockey, beach volleyball, and collection of firearms. He likes history, particularly the history of weapons.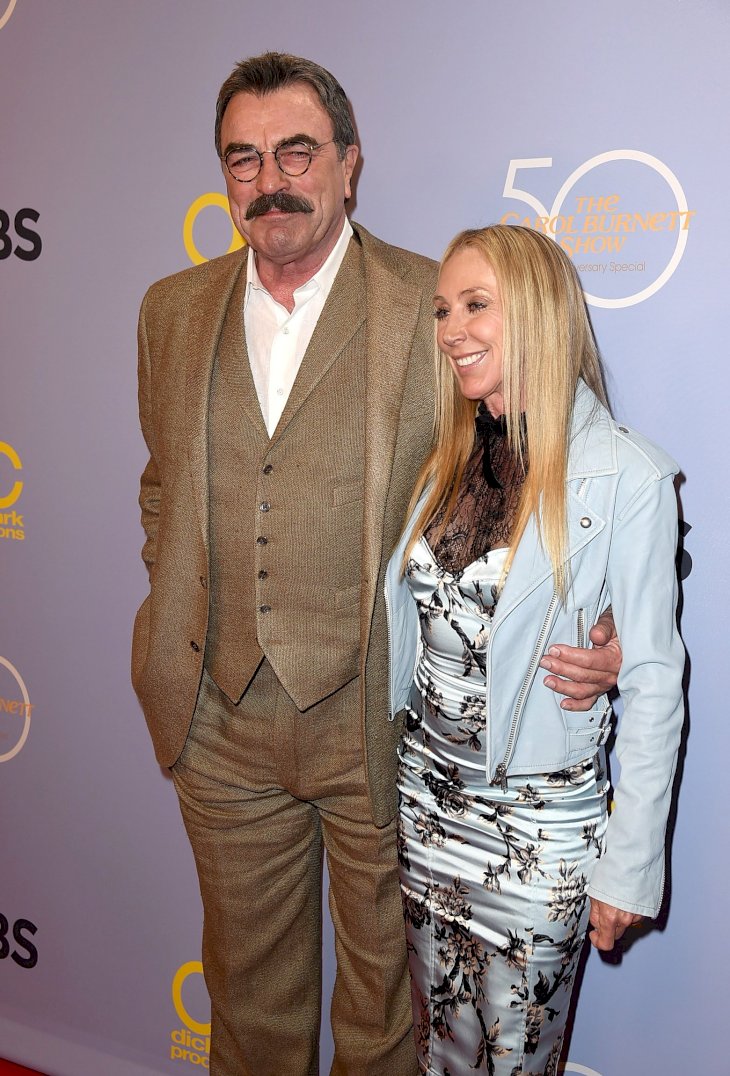 Getty Images
Movies/Series

: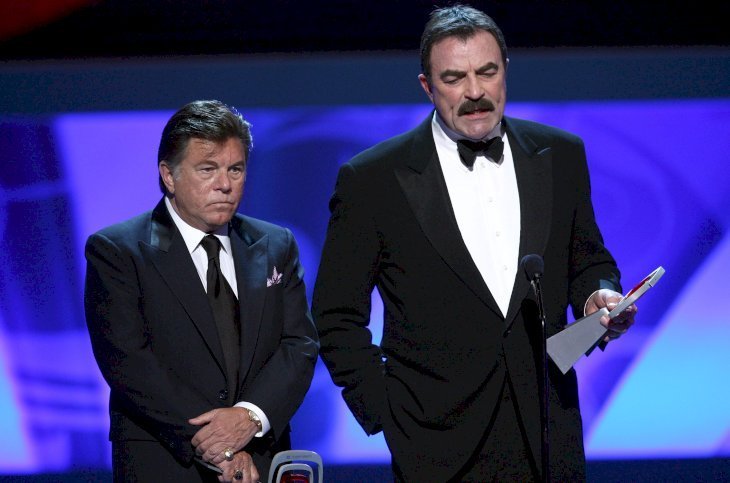 Getty Images
Awards

:

Bravo Otto Germany (1984)
Best Male TV Star (TV-Star m)
Golden Globe Awards (1985)
Best Performance by an Actor in a Television Series- Drama for "Magnum P.I."
People's Choice Award (1983, 1984 &1985)
Favorite Male TV Performer
Primetime Emmy Award (1984)
Outstanding Lead Actor in a Drama Series in "Magnum, P.I."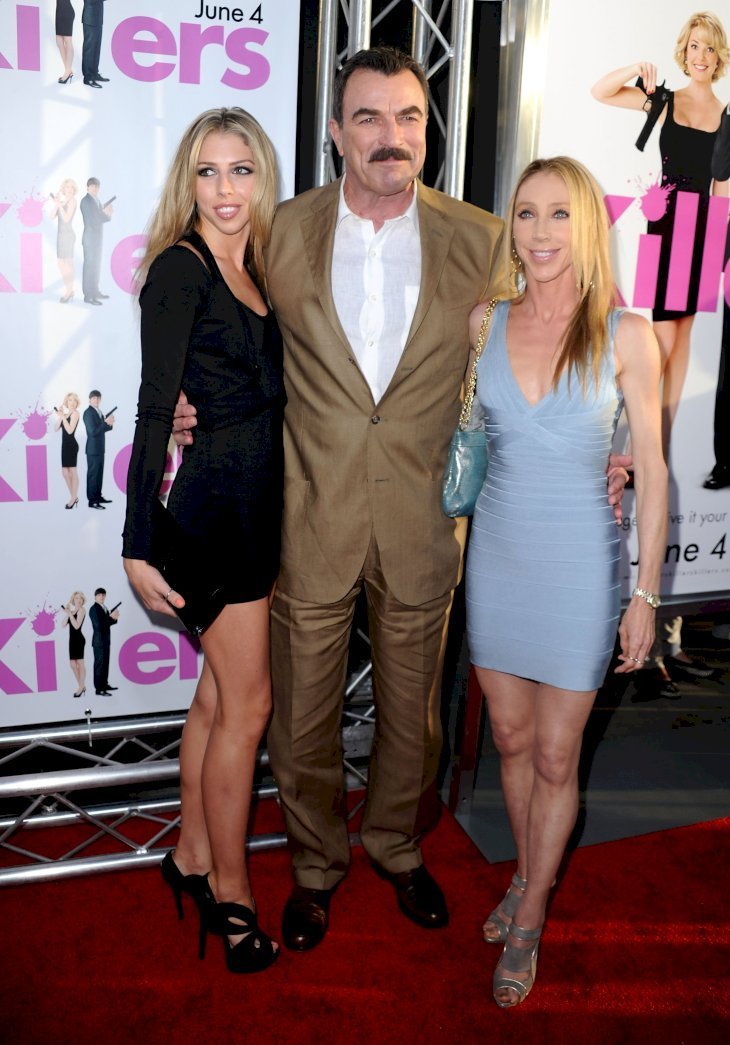 Getty Images
Quotes

:
"People tracking your life and photographing you anywhere you go, that can make you crazy."
Trivia

:
Selleck dislikes avocados
Selleck shaved off his trademark mustache for the films, "Charlie's Angels: Target Angels" and "In & Out"
Selleck's daughter, Hannah is an international show jumper
Selleck was one of the first stars to accept a Worst Supporting Actor Award for his role in "Christopher Columbus: The Discovery"
Please fill in your e-mail so we can share with you our top stories!