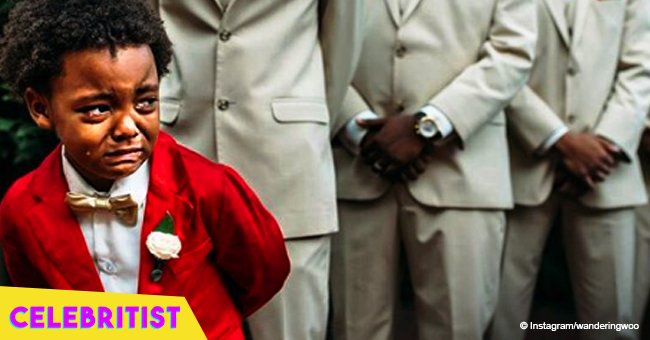 6-year-old boy breaks down in tears watching his mother walk down the aisle
While the bride and groom are usually the centers of attention during weddings, a 6-year-old boy stole the spotlight in his mom's wedding.
Now an award-winning photo, a photographer named Paul Woo captured an emotional Bryson Suber as his mom, Tearra, walked towards him and his dad at the altar.
According to the photographer, little Bryson was all-smiles during the wedding ceremony, except when his mother appeared to walk down the aisle. Seeing the touching sight, he decided to keep his camera locked on the child.
"As everyone stood up and waited for the bride to come down the aisle, he started expressing so much emotion. I was secretly bawling behind the camera and had to prioritize this moment over the bride coming down the aisle."
Woo's decision has done wonders for his career, as his perfect snapshots of the bawling boy have gone viral online. Fortunately for him, he was able to take some photos of the blushing bride too, and it has become priceless pieces that the family will most definitely cherish.
The wedding day was emotional not just for the little boy, but for everyone else in the ceremony. According to Paul, the day was filled with so much emotion from everyone that it was so nice shooting them.
At the end of the day, Woo has humbled himself enough to say that it wasn't him who made the magical moment happen and credited it all to Bryson's parents, who raised him in a household full of love.
"In the end the credit goes to the amazing parents of Bryson, who raised a family filled with so much love and emotion. The amount of love that radiates from them is so beautiful."
Congratulations to the happy couple and their loved ones!
Please fill in your e-mail so we can share with you our top stories!