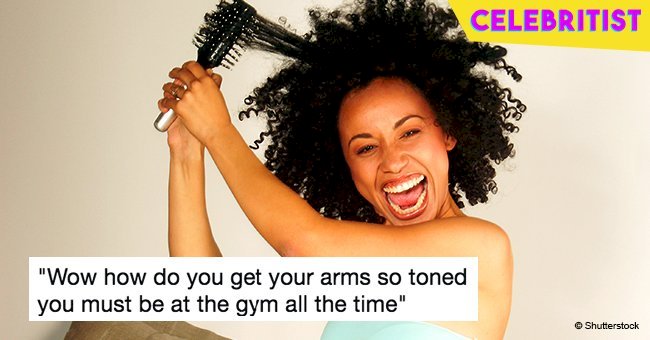 Tweets about hair that will make Black girls laugh to tears

Every black girl knows just how much of a struggle goes into having the perfect hair, but for those who don't know, Black Twitter came through with a hilarious yet educational thread that covers pretty much everything.
If you're a black girl and you've got the glorious kinky locks, salon time can be a nightmare, from unnecessarily long hours to talkative stylists, to the impatient ones who don't mind burning you with the flat iron because they can't wait to move on to the next customer. Then, of course, there's the angry one who you don't want holding scissors close to your hair.
Check out these 24 hair tweets and see how many describe you perfectly.
Warning: You're likely to overdose on laughter.
1.
2.
3.
4.
5.
6.
7.
8.
9.
10.
11.
12.
13.
14.
15.
16.
17.
18.
19.
20.
21.
22.
23.
24.
Just in case you're yet to find where you fit in, here are a few black girl hair problems identified by Cosmopolitan:
"Forget about working out after a salon appointment. Sweating for 45 minutes isn't worth ruining the style you just had done, but thanks so much for the SoulCycle invite."
"You would do anything — anything — to keep the stylist you spent years looking for. Waltzing into any old salon to get your hair done is a pipe dream, because not everyone knows how to handle your hair. Which is exactly why, when you find a stylist you love, you pray they never move. Ever. Or you come to terms with the fact that you might need to commute for your hair appointments when your stylist finds a new salon."
"Lunch breaks are for natural hair videos. Learning how to style your own hair is a process. Somehow, you watch the tutorials, take extensive notes, try the techniques, and still wake up the next morning looking nothing like a YouTube star. You're not alone."
So, sisters, which ones ring true for you?
Please fill in your e-mail so we can share with you our top stories!