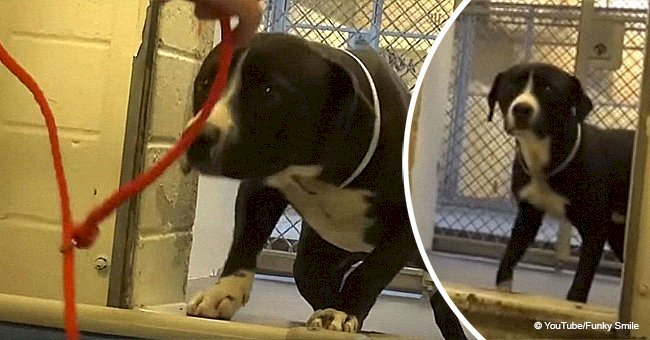 Dog is about to be euthanized but the moment he realizes he has a new home is priceless (video)
Animal shelters have their pro's and con's, and for one dog time was running out as he was days away from being euthanized, but for the little Pitbull, things were about to change in a heartwarming way.
Benny was a friendly, engaging young Pitbull, even after spending months in the shelter receiving little personal attention. He always got excited when people came to the shelter to find and adopt their new pet, eager to greet and cuddle.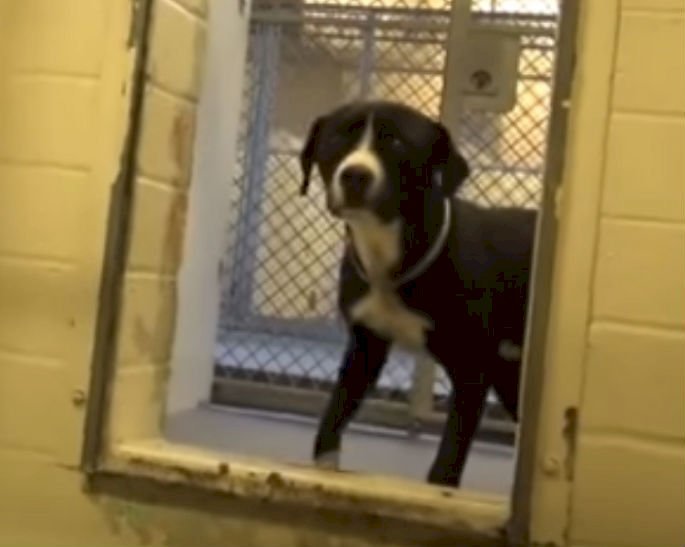 Source: YouTube/FunkySmile
It was finally the little Pitbull's turn to be adopted by his new family. They opened his kennel and went in, encouraging him to come closer, but for a brief time, he seems confused, not understanding this new turn of events.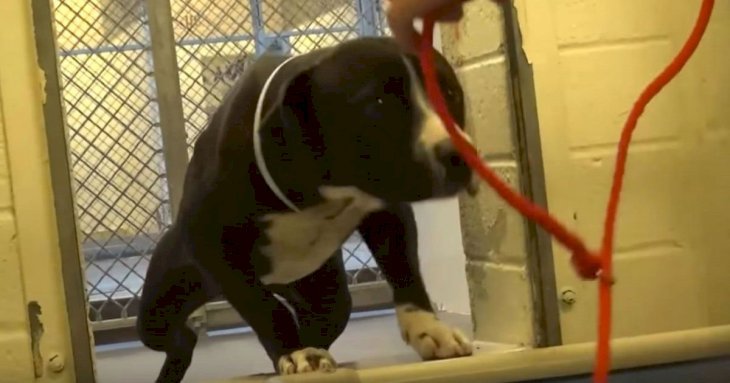 Source: YouTube/FunkySmile
His new owners slip the leash on and suddenly Benny realizes something else is going on, he starts getting excited, but it's not until they lead him out that he literally starts jumping for joy, he has a new home and family and he can't wait!
Read more on our Twitter account @amomama_usa.
He runs, and jumps and barks with unbridled exuberance while they walk out the shelter as the video shows. Another Pitbull named Clefford faced the same situation, with one difference.
Clefford had a cleft palate and therefore spent many months being overlooked for adoption due to his medical condition which required treatment and care.
His soon to be adoptive dad, Will Stoltenberg, had been volunteering at the rescue center for about a year before Clefford got brought in. When Will met Clefford it was love at first sight. His previously unknown future has just been determined. He had found his forever home.
Will adopted him soon after and saw to it that Clefford received the surgeries he needed to repair his cleft palate. Today Clefford is a happy, loved and healthy dog with an attentive dad.
At least Benny and Clefford's new owners knew exactly what they were letting themselves in for, but for the Twitter user, chibi_tori matters went a bit differently.
One day chibi_tori found a dog abandoned outside her home, she thought twice about taking him to a shelter and decided to adopt him herself. He did not quite look like other dogs, but she could not wait to share her new pet with family and friends.
She posted pictures of him on Twitter and the comments started flooding in. Her new pet was not a dog. He was, in fact, a tanuki. Their bodies appear very doglike while their faces look more like that of a raccoon and closely resemble the ancestral form of dogs.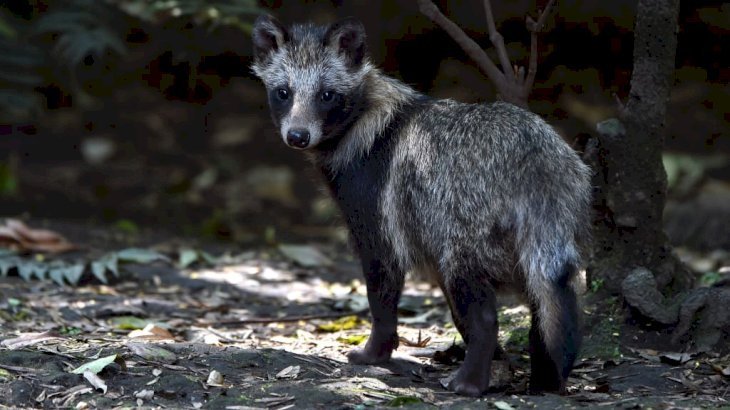 Source: CNN.com
Although people are advised not to keep them as pets, this rescued tanuki was right at home and happy, with the feeling being mutual from chibi_tori.
Hopefully sharing happy endings about these innocent animals that would otherwise face a grim outlook, can raise awareness about and open up additional options for some of these pets at least.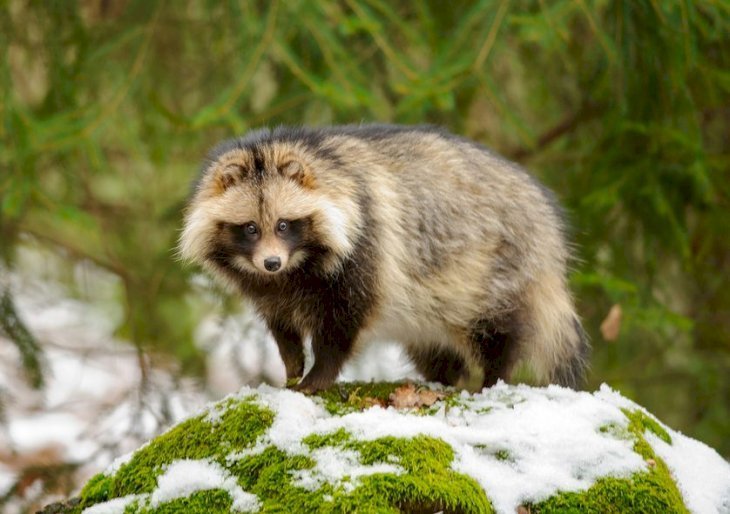 Source: MNN
Please fill in your e-mail so we can share with you our top stories!