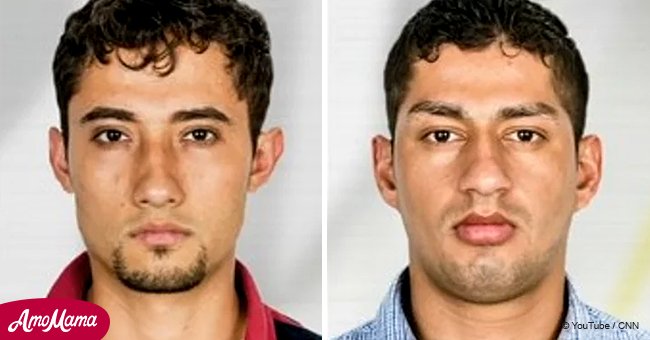 For 30 years they thought they were twins until 'brothers' realize hospital's mistake

The story of two sets of twins switched inadvertently at birth fascinated the world.
As reported by CNN, four young men – William, Wilber, Jorge, and Carlos – found out each other's real twin brother after more than 20 years.
William and Wilbert Velasco grew up thinking they are fraternal twins. William was working in a butcher's shop in Bogota, Colombia.
One day in 2014, his cousin's girlfriend, Janeth Paez, walked into the store with her friend, Laura. When Laura spotted William chopping meat, she mistook him for her co-worker, Jorge Enrique Castro, who was a highly-skilled engineer.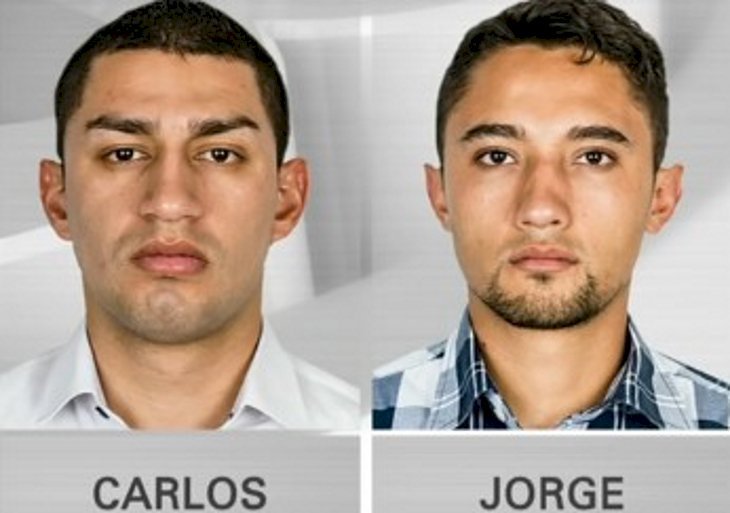 Source: YouTube/CNN
Follow us on our Twitter account, @amomama_usa, to learn more and scroll down to watch the video below.
This began the story of reunion for the real twin brothers.
STRIKING RESEMBLANCE
Laura told Jorge about the meat shop encounter the next day. He told her that he does have a twin, but that they had no physical resemblance.
When Janeth saw Jorge for the first time a month later, she understood Laura's confusion at the meat shop.
Janeth later showed Jorge's photos to William, who saw their similarities but dismissed it as a coincidence.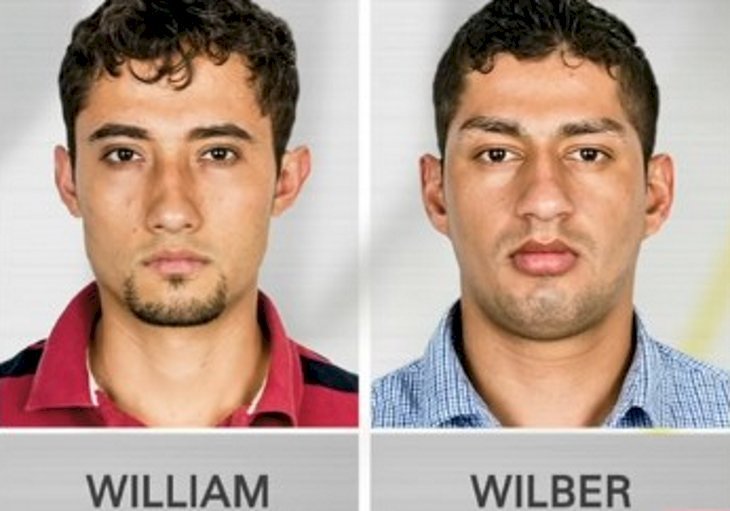 Source: YouTube/CNN
One day, Laura also showed a photo of William to Jorge, who also thought they had a striking resemblance. Intrigued, Jorge decided to check William's Facebook, and that's when he saw William's twin brother, Wilber, who looked exactly like his own twin brother, Carlos.
William and Jorge's common friends then arranged for them to meet, but Carlos didn't join in the meetup.
Then Jorge decided to bring William, Wilber and their friends to his apartment so they would also meet Carlos, who was initially averse to the idea of a meetup.

Source: YouTube/CNN
But when all four finally met, they couldn't help but talk about their similar characteristics. DNA tests would later confirm that the four were two sets of identical twins who got switched.
RAISED DIFFERENTLY
William and Wilber were raised in a remote farm in Santander while Jorge and Carlos grew up in Bogota. William and Carlos were inadvertently swapped at a hospital called Materno Infantil, where William was taken to because of a digestive problem. Carlos and Wilber were born in the said hospital.
After their reunion, the four young men spent many moments bonding with each other and catch up with what they've missed from childhood.
The four have decided to live together and support each other in their respective endeavors.
"As well as brothers, we have become like a company," said Jorge. "Each one of us is important and we all need each other," Jorge explained.
Please fill in your e-mail so we can share with you our top stories!