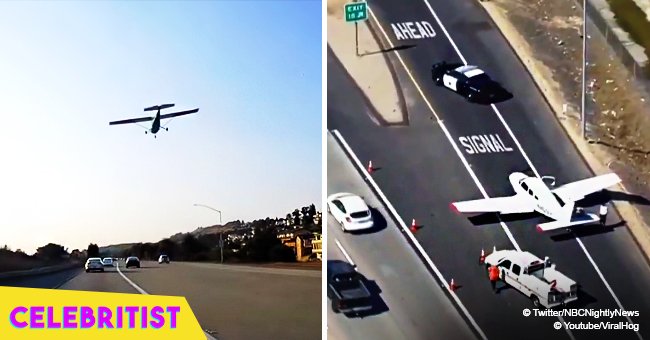 Airplane makes an emergency landing on a busy highway in viral video

An airplane surprises drivers on a busy freeway when it landed along on one of its lanes. A video reveals the aircraft carrying a student pilot suffered engine trouble and was forced to make an emergency landing.
Imagine you're driving on a highway when a plane suddenly appears in your midst. The plane seems poised to land on the lane you're on. The sight is unusual but it has happened a few times this year.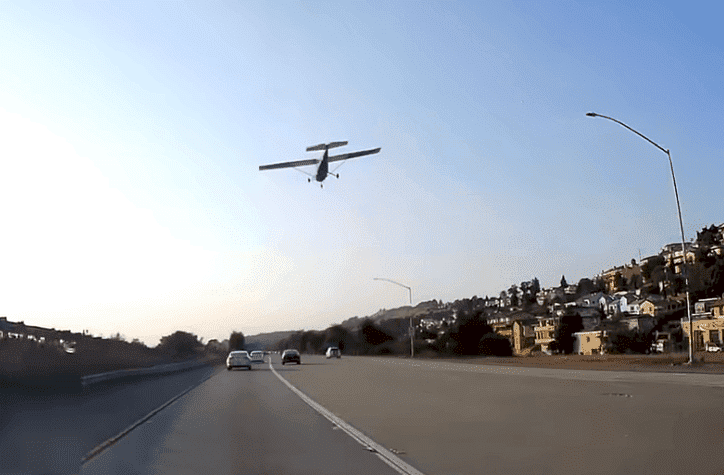 Source: Twitter/NBCNightlyNews
In San Diego, a small plane made its way to a busy highway after experiencing engine trouble. The plane with a student pilot on board landed on the freeway avoiding vehicles on the road.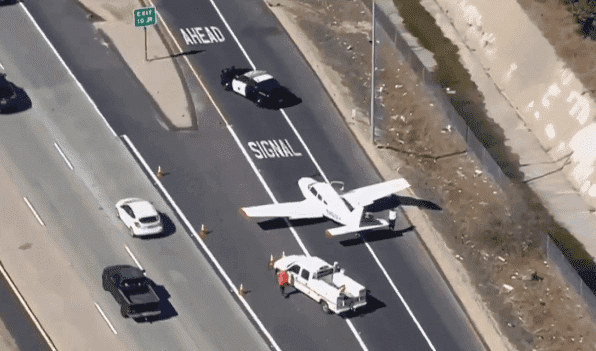 Source: Twitter/NBCNightlyNews
Video footage of the incident has made its rounds on the internet. It revealed a single-engine Piper landing safely in the westbound lanes of Interstate 8 in El Cajon. The plane reportedly carried a 25-year-old student pilot and his 36-year-old instructor. The older man took control of the aircraft when he discovered trouble.
There were no reported injuries from the incident. The pilot landed the plane safely while surrounded by slow-moving vehicles. Two lanes were shut down later as the passengers maneuvered the plane to the right shoulder to avoid causing traffic.
Meanwhile, in Florida, dramatic footage circulated in June revealing a Cessna 172 making an emergency landing on Interstate 75 near Gainsville. The plane reportedly lost power due to mechanical trouble forcing the pilot to land it on the highway. There were no reported injuries as well and the plane was undamaged.
Airplane mishaps are slowly gaining momentum in the past years. Studies reveal private planes are becoming nearly as deadly as cars. In November, baseball pitcher Roy Halladay tragically died while flying a plane off the coast of Florida. He was 40 years old and had just obtained his pilot's license. That same month, a plane crashed in Oklahoma and killed both passengers on board. Months earlier, 18 people died in Colorado while flying on a private plane from Los Angeles.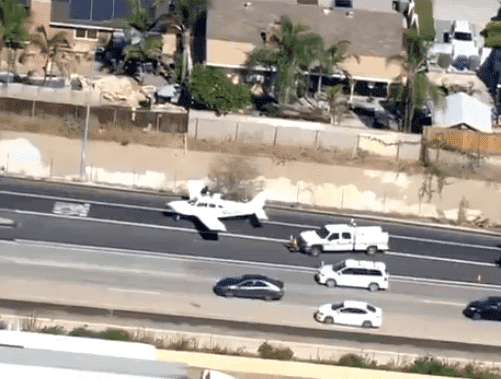 Source: Twitter/NBCNightlyNews
Singer Aaliyah famously pilot error caused the accident. The pilot was reportedly intoxicated with traces of alcohol and illegal substances in his system. He had no authorization to fly the plane.
Aaliyah is one of many people who died on a plane due to pilot error. Statistics reveal most aircraft mishaps are due to this.
Please fill in your e-mail so we can share with you our top stories!