Michael Jordan and Juanita's grown-up daughter stuns in tight jeans and matching top in new pic
Jasmine Jordan, the 25-year-old daughter of NBA legend Michael Jordan and Juanita Vanoy, took to Instagram to show her beautiful physique in tight blue jeans.
In the post, the lady appeared posing in front of a mirror wearing white high-heels, tight blue jeans, and a pale blue shirt that made her look astonishing. Apart from her outfit, her bracelets and accessories attracted a lot of attention.
As soon as she uploaded that photo, her followers took to the comment section to share their thoughts. Most of them admitted that her body was "absolutely amazing" and that she was beautiful, too.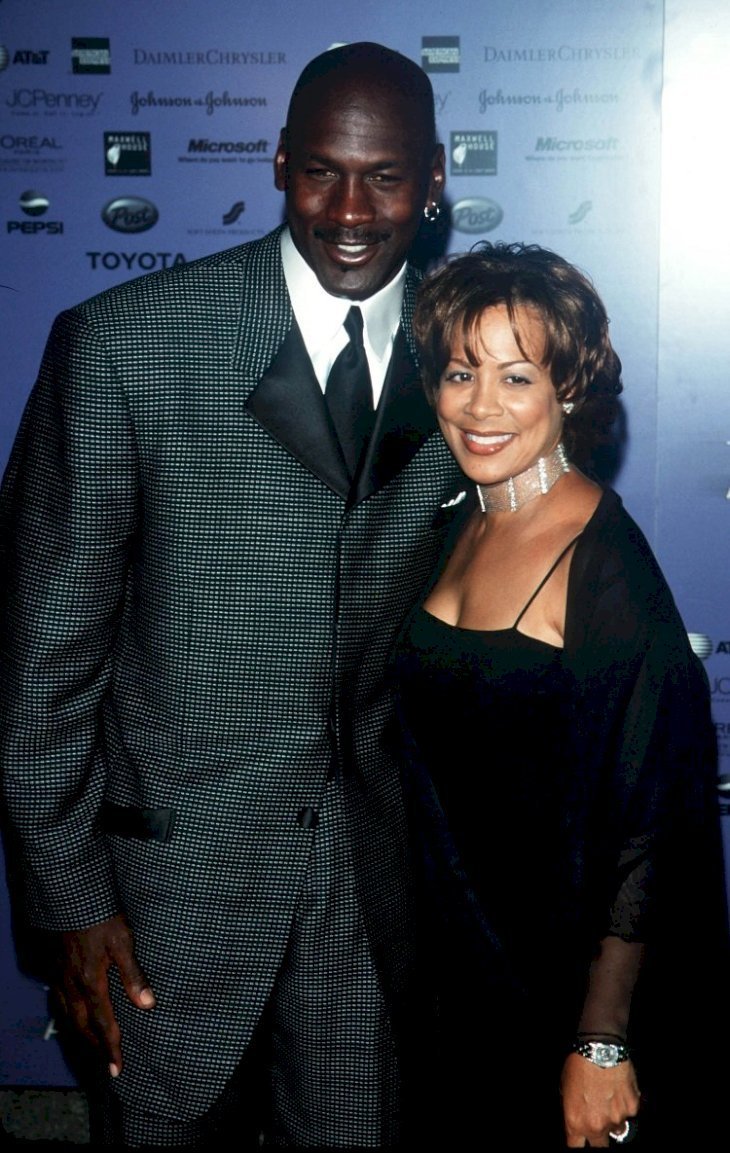 GETTING ENGAGED
That image was posted about three months after Jasmine shared with her followers that she and her then-boyfriend Rakeem Christmas, who had been dating for "a while" according to the caption of the post, got engaged.
Jasmine did so by sharing a slideshow on Instagram portraying some of the most outstanding moments of their night. The first pic showed Rakeem wearing a plaid shirt with the ring in his hands ready to put it on Jasmine's finger.
SHARING BEAUTIFUL PICTURES
Just under the lady's hand, there was a beautiful red rose that gave the photo a beautiful touch. Jasmine appeared wearing a burgundy dress while wiping her tears away. In the second picture, Rakeem was standing behind Jasmine, who was happily looking at her hand with her engagement ring on it.
The third and final photo showed the couple facing each other while Jasmine placed her hand on Rakeem's chest, what put her beautiful ring on full display. In the caption, Michael Jordan's daughter wrote: "We're growing stronger everyday now. It feels so good and there is no doubt. I will stay with you [sic]."
DIGGING INTO RAKEEM'S LIFE
According to the website of Syracuse, Rakeem attended Syracuse University just like Jasmine. The man played on the university's team and, after a good performance over the years, he played in the NBA for the Indiana Pacers, in the NBA's D-League, and in professional teams in Turkey and New Zealand.
DATING A WOMAN
One of the aspects of Jasmine and Rakeem's relationship that surprised more people is that she reportedly used to date Carmen Tyson-Thomas, a member of the female basketball team of their university. Rumors about their relationship began in 2013 when Carmen uploaded a photo hugging Jasmine in front of a mirror.
Three years later, however, Michael revealed that her daughter was dating men again and pointed out that her boyfriend was a basketball player. That boyfriend turned out to be Rakeem, and they are engaged now.