'Bomb' found in mail sent to Barack Obama
The Secret Service, the enforced unit in charge of protecting U.S. leaders, identified two explosive devices sent to former President Barack Obama and former Secretary of State Hillary Clinton.
As NY Times reported, a Secret Service agent in charge of screening mail for Clinton found the explosive addressed to her on late October 23, while the one sent to Obama was found by another agent today (October 24).
The device addressed to Clinton was identified in Westchester County, not at her residence. The one that was supposed to attack Obama was intercepted in Washington, so neither of them were in danger. 
A THIRD DEVICE
Apart from those two attack attempts, a third device was sent to CNN's offices at the Time Warner Center in New York. Thankfully, it was intercepted, too, but all the employees of the office complex located in Midtown Manhattan were evacuated.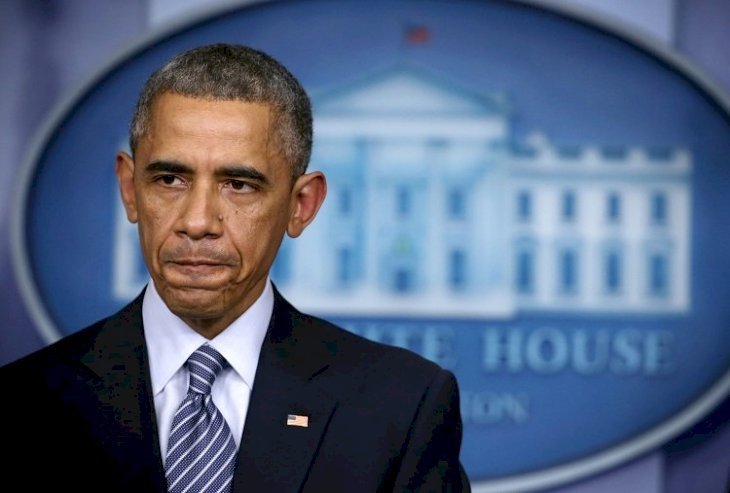 THE EXPLOSIVE PACKAGE ADDRESSED TO GEORGE SOROS
All three devices are said to be similar to the one found on October 22 at George Soros' home. Soros is a billionaire philanthropist and liberal donor who has faced backlash recently from members of the Conservative Party and conspiracy theorists. 
So far, it is not known whether or not the same person or group sent the devices. What is evident, though, is that the targets have been somehow criticized by right-wing people.
We are aware of a suspicious package found in the vicinity of the Clinton residence in Chappaqua, NY, and our JTTF has engaged with our federal, state and local partners to investigate. As this is an on-going investigation, we will have no further comment at this time

— FBI New York (@NewYorkFBI) October 24, 2018
TRUMP'S INITIAL THOUGHTS ON THE SITUATION
One of the most popular politicians who has led those political attacks is President Donald Trump. 
Via Twitter, he has said several things about Clinton – who ran for Presidency against him in the latest elections – Obama, and CNN – which has been labeled as "the enemy of the people" by the current POTUS.
BREAKING: Secret Service intercepts suspicious packages addressed to the residences of former President Obama and former First Lady Hillary Clinton. Working with our law enforcement partners on the investigation. Our Statement: https://t.co/lJdTn04KmI

— U.S. Secret Service (@SecretService) October 24, 2018
A senior White House official told NBC News that President Trump was briefed on the packages and that he was taking the situation "extremely seriously." 
He has not addressed the situation or made any decision public so far. 
JUST IN: The US Secret Service says it has intercepted two "suspicious packages" addressed to former President Barack Obama and presidential nominee Hillary Clinton https://t.co/qdlxEIPssw

— CNN International (@cnni) October 24, 2018
THE SECRET SERVICE'S STATEMENT
"The packages were immediately identified during routine mail screening procedures as potential explosive devices and were appropriately handled as such. The protectees did not receive the packages nor were they at risk of receiving them," revealed the Secret Service in a statement.
CLARIFICATION: At this time the Secret Service has intercepted TWO suspicious packages - one in NY and one in D.C. Reports of a third intercepted package addressed to the WH are incorrect. We refer media to our statement: https://t.co/lJdTn04KmI

— U.S. Secret Service (@SecretService) October 24, 2018
A FALSE REPORT
Earlier today, CNN reported that a similar explosive device had been addressed to the White House, but the Secret Service took to Twitter to clear up those rumors saying that the only suspicious packages they had intercepted so far were the ones sent to Obama and Clinton.
"Reports of a third intercepted package addressed to the WH are incorrect," they wrote on the tweet.