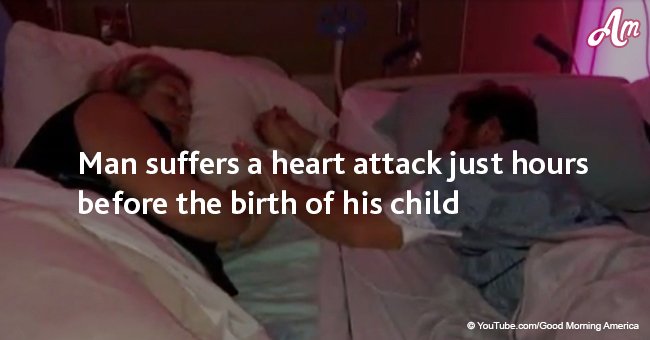 Man suffers a heart attack just hours before the birth of his child

A woman suffered one of the worst nightmares that someone can live just a few hours before giving birth to her first child.
Ashley and Andrew Goette, of Saint Paul in Minnesota, had an appointment at the hospital for what would be the happiest day of their lives. However, nothing went as planned.
A few hours before leaving for the hospital to receive her first child, Ashley woke up and found her husband in the middle of a heart attack. The father of her future baby was dying just the day she would give birth.
The woman knew she should remain calm because of her baby's health, so she tried not to panic while calling the 911 emergency number. Read more on our Twitter account @amomama_usa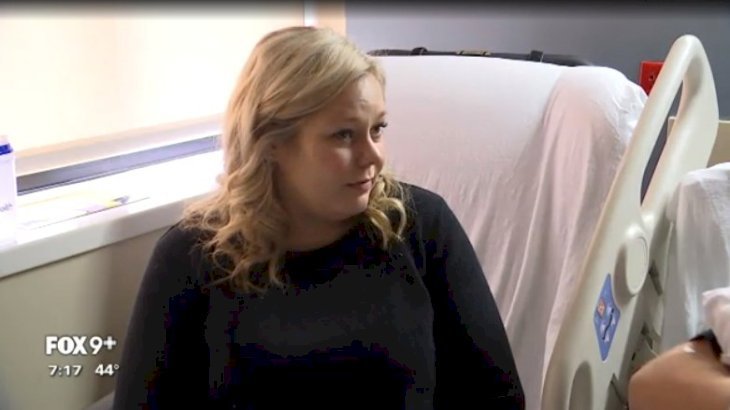 Source: Fox9.com
The operator who answered the call helped Ashley perform CPR on her husband while they waited for the paramedics to arrive to take Andrew in an ambulance to the hospital.
But despite the efforts Ashley had made to save her husband's life, when the medical team arrived, Andrew was in full cardiac arrest and had been without oxygen for a while.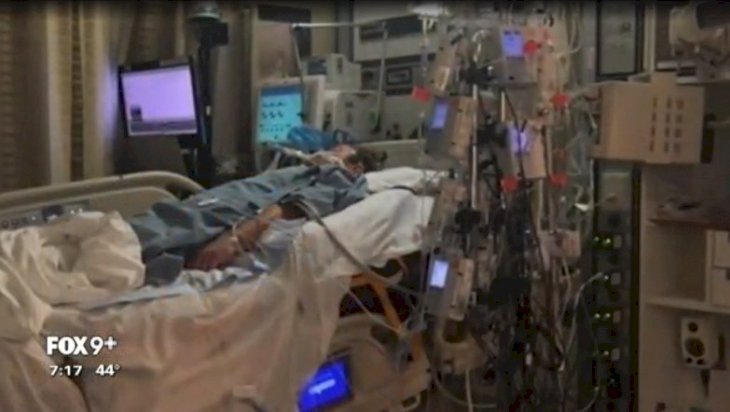 Source: Fox9.com
While Andrew was in the ambulance, the doctors managed to revive his heart before arriving at the hospital where he was induced to a coma and admitted to the intensive care unit.
The forecast was not favorable. If Andrew managed to get out of the coma, it was very likely that he would be left with a serious brain injury for all the time he had spent without receiving oxygen.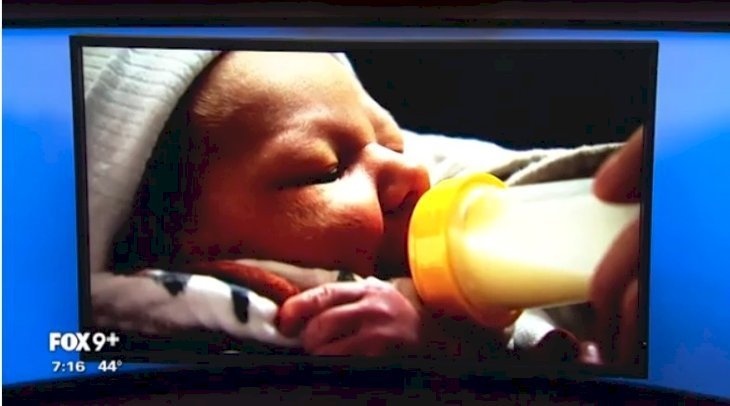 Source: Fox9.com
After receiving such alarming news, Ashley decided to postpone the appointment she had with the doctor who would induce the delivery of her baby. "I did not want to think for one second about having any of this without him," she said.
The expectant mother needed her husband to be with her while bringing her first child to the world. "I kept telling him the whole time I was asleep, or in his coma, that I was not going to have this baby until I woke up."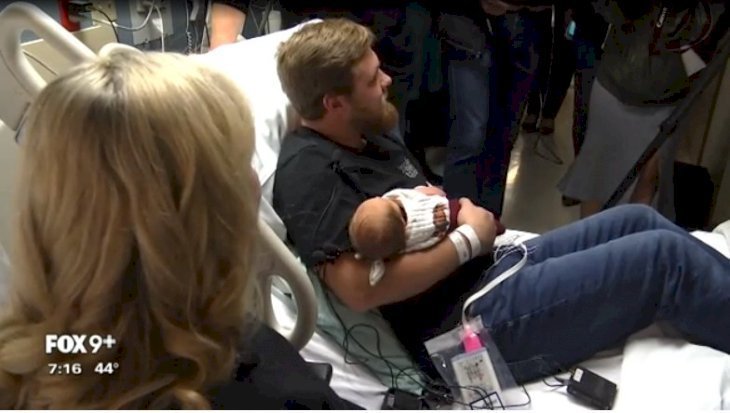 Source: Fox9.com
And as if it were a miracle, it was exactly what happened. Andrew woke up the day after entering the intensive care unit, and to top it off, the tests indicated that his brain was completely intact.
Andrew woke up just in time to become a father. The doctors moved her hospital bed and placed her next to Ashley at the Mother Baby Center at United and Children's Minnesota in St. Paul.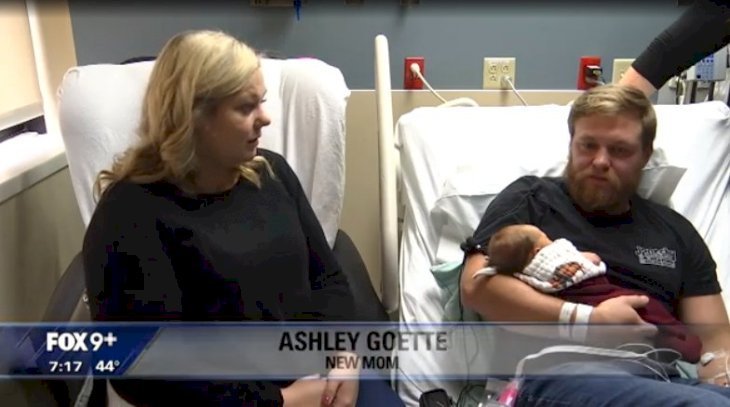 Source: Fox9.com
Perhaps, due to the stress Ashley had certain complications when they tried to induce labor, so she ended up receiving her baby in the operating room through a caesarean section. The little one was named Lennon Andrew and is a healthy and happy baby.
Andrew had to undergo surgery a few days later to correct the heart problem that affected him. Now, the beautiful family has created a GoFundMe campaign to pay for medical expenses and they hope to achieve the amount they need.
This incredible story reminds us of a 2-year-old boy who miraculously woke up from a coma one day after he was taken off life support.
Please fill in your e-mail so we can share with you our top stories!