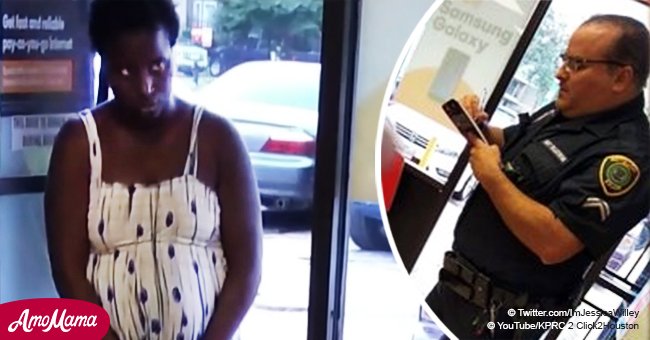 Mom abandons her 2 and 4-year-old children at a shop
A homeless woman abandoned her two tiny sons at a Boost Mobile store in Texas.
A woman known only as "Ashley" walked into a Boost Mobile store in Houston, Texas with her two young sons, aged 2 and 4, and asked the store manager, Muhammad Naeen, if he wanted the children.
The horrified Muhammad Naeen replied in the negative, reported ABC13, on October 24, 2018. Since the children were crying, Naeen and some of his customers gave the children food, but when they called the Police for help. the mother vanished.
"She was praying to God and she was crying. The children were crying."
Muhammad Naeen, ABC13, October 24, 2018.
A DESPERATE DEPRESSED MOTHER WITH NO-WHERE TO TURN
Naeen recounted his conversation with "Ashley" who told him that her husband had thrown her out of the house the; and that the neighbor who had taken her in had in her turn evicted her from her home.
The woman was visibly depressed and despondent, according to Naeen, and was desperate to find shelter for her children.
A CONFLICTING STORY FROM "ASHLEY"'S FRIENDS AND NEIGHBOURS
Further investigation at "Ashley's" apartment complex revealed that neighbors had no knowledge of any problems, and told investigators that her unit is always clean and well taken care of.
Friends later showed reporters "Ashley's" fully furnished three-bedroom apartment and said she hasn't been kicked out and was not homeless as she had told Naeen.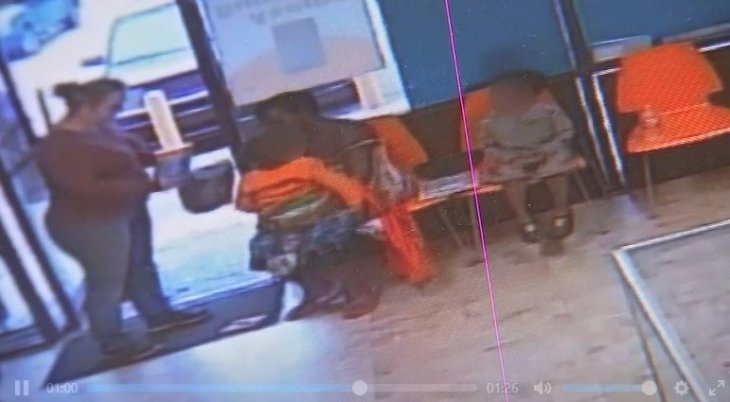 Source: Twitter/ABC 13
ALL REPORTS INDICATE THAT "ASHLEY " WAS A GOOD MOTHER
Friends of the woman speak out in astonishment, describing her as a "good mother":
"Every now and then, she watches my son for me, and I wouldn't dare give her my son if I felt like she was an unfit mother."
The reports deepen the mystery around the reasons for the abandonment of the two tiny children in a shop at the hands of strangers.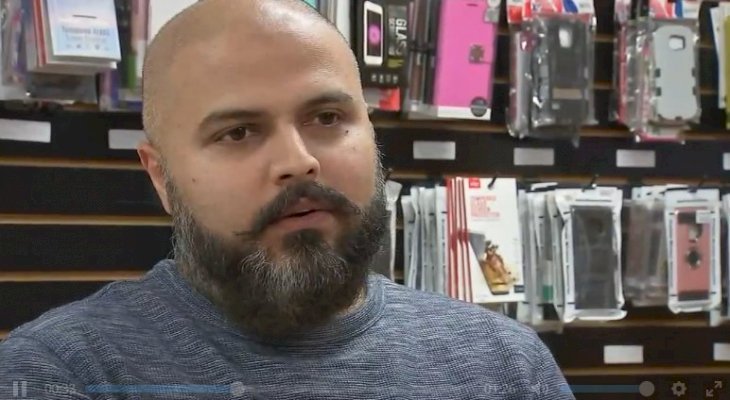 Source: Twitter/ABC 13
THE CHILDREN ARE WITH A RELATIVE
Child Protective Services took the two little boys into their care and later handed them over to an unnamed relative.
The Police are still investigating the circumstance surrounding this incident, and the Harris County District Attorney's Office will decide whether or not to press charges against "Ashley" when the investigation is concluded.
The woman is still at large and has not contacted friends, family or neighbors since abandoning her children.
Read more on Twitter Amomama USA.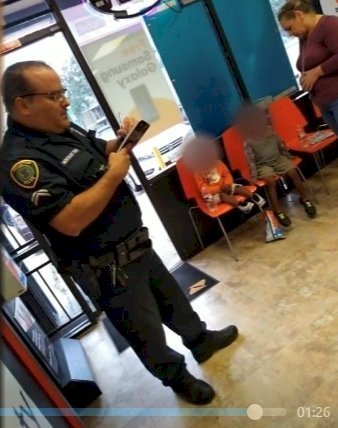 Source: Twitter/ABC 13
MOTHER EATS LUNCH WHILE HER CHILDREN WAIT IN THE CAR
Mother-love is surely not what it used to be, to judge by the acts of a mother of 4 arrested in Richmond Virginia who left her 4 children locked in a car while she gorged at an all-you-can-eat buffet.
34-year-old Raquel Hernandez left her children alone in the car while she indulged in an all-you-can-eat meal at the Golden Corral Buffet & Grill.
Sarah Ferguson, 29, a waitress at the Golden Corral noticed some children in a car at 11:00 AM when her shift started. 8 hours later, when her shift ended, the children were still there, and that is when she called the police.
"I saw them in the car when I arrived around 11:30 in the morning, I thought their mother was gone for a quick visit at the nearby pharmacy or something. But when I finished my shift eight hours later, they were still there!"
Police estimate that the 4 children, the oldest just 7, had been locked in the vehicle for over 9 hours while their 400-lbs mother ate.
Ferguson was shocked to discover that the children's mother was a woman she had been serving all day.
"She was there during the whole eight hours I worked. I must have picked up at least sixty empty plates from her table."
Hernandez has bee charged with four counts of child abandonment and four charges of child neglect, and if she is found guilty she can be sentenced to 20 years in prison.
Hernandez has been freed on bail, but her children will remain under the care of social services until the end of her trial.
Please fill in your e-mail so we can share with you our top stories!