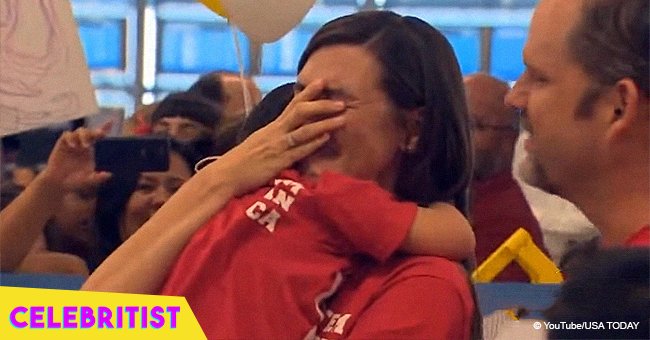 Family adopts 'unwanted' child, and her first word to her new mother makes everyone cry
A couple from Texas adopted a Chinese orphan named Lucy who has down syndrome, and at their heartwarming first encounter in the airport, the adorable girl first word to her adoptive mother left everyone in tears.
Audrey and Brent Spook fell in love with little Lucy after watching some pics and videos of the girl, and by the time they decided she was going to be their daughter, they already had five biological children.
But that didn't stop them, and in 2015, they welcomed Lucy into their lives forever.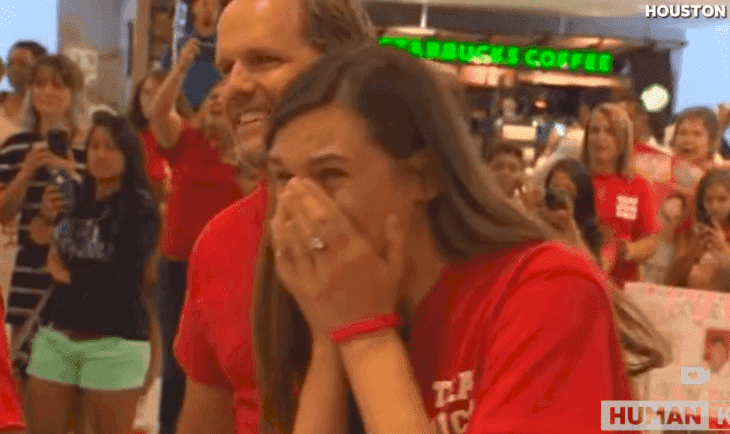 Source: YouTube/ USA Today
THE FIRST ENCOUNTER
The adorable Chinese girl arrived at Houston's Airport with other kids from the Great Wall China Adoptions program, but unlike most of her friends, who would be on foster homes for four kids, Lucy was about to meet her new parents.
A
video
of the tear-inducing moment has earned over 5 million views. "Are you ready to finally meet Lizzy?" Audrey asked her children, who were donning matching orange t-shirts from the organization that made everything possible.
As Lucy comes through the doors, Audrey can't control her emotions and starts crying, and when she finally comes face to face with the girl and introduces herself as "mama," she wasn't expecting the 6-year-old to reply "Mama" with a sweet expression on her face.
THE UNWANTED KIDS
Shannon Phillips, orphan-hosting director for Great Wall China Adoptions, said to Human Kind:
"These are the kids that are unwanted. They're the kids that nobody else wants. They've been sitting on lists for their entire life, or sitting in an orphanage."
While Brent, Lucy's adoptive father stated:
"We don't see it as we're going to help her, we feel like she's going to bless our lives."
STAYING CONNECTED TO HER ROOTS
Even though Lucy arrived at the U.S speaking mandarin only, her parents were up to the challenge of teaching her English, but they also assured she would keep studying mandarin so she can have a connection to her roots.
"It's crazy to think that just over a week ago she was a baby in an orphanage and now she's a princess," Shook told TODAY. "She's so treasured here."
THE FAMILY KEEPS GROWING
Audrey and Brent have been together since high school. Back then, she knew already knew that one day she was going to adopt a Chinese kid, but after having her first child, the decision went to the bottom of her list.
However, after having their fifth child, Audrey and Brent decided they were ready to adopt, and when they saw Lucy and heard her story, they knew it was a match made in heaven. "I've always had a special bond with people who have Down syndrome," Shook said. "I have an extra feeling of love for them."
Now, three years later, the Shook family has expanded even more. The couple adopted a boy from China, Henry, and another girl, Eloise Mei. Aubrey also had another baby this year, so now the Shook family has ten members in total.
Speaking about her large family, Audrey said: "as we say here in Texas, Go big or go home!"
Please fill in your e-mail so we can share with you our top stories!