Remember Baby Jessica who fell down the well? Here's what she looks like 30 years later
Jessica McClure was too young to remember her famous past, but the world will never forget October 14, 1987. Since then, she's gone from being America's sweetheart baby to a married mother of two. 
Jessica's life changed completely at just 18 months old when she was rescued from a well in a backyard. She was there for 58 hours while contractors, drilling experts, rescuers, and paramedics tried to retrieve her safely.
Throughout the ordeal, locals waited nearby. The harrowing event was televised and new developments announced on all stations. Her husband would later recall how they stopped a football game to announce the rescue. "It was pretty cool," he said.
Follow us on Twitter for more @amomama. 
Jessica was saved but she sustained a serious injury that forced doctors to amputate a toe on her right foot. It had been hanging above her head throughout the rescue.
Jessica underwent over a dozen surgeries following the incident. She was talked about on daytime TV, and her story became a documentary and a movie.
While working at a daycare center in 2005, she met someone special. Jessica would marry Danny Morales in 2006. She said of her husband, 44: "He was made specifically for me." According to Jessica, on the first day they met,
"... my breath went away, and all I could see was the two of us together. I could see us having kids, I saw us old - my whole life with him flashed before my eyes. I instantly fell in love with him."
Danny's family was poor around the time of Jessica's rescue, but they still contributed. His mother "went and scrounged every penny she could find to send," said Jessica.
Danny's mother would hold her son close as she sat enrapt watching the news. She was "thankful that she had [her kids] and that it wasn't one of [them]."
She had no idea her son would go on to marry the famous "Baby Jessica." The two have children Simon, nine, and Sheyenne, seven.
The supposedly happy ending would make followers' hearts smile. But it was not to be. There would be rainy days in "Baby Jessica's" life.
Now 31, Jessica had a trust fund set up for her by generous persons from all over the world. Later, a plunge in stock markets in 2008 did away with most of the $1.2 million.
The couple used the remaining funds to purchase a home with a large yard. Still, the elementary school special-education teacher's aide is thankful.
"I think it's amazing that people would come together like that to donate money to a child that was not theirs."
Her kids know about what happened to her. And Jessica wants them to be their own persons. Additionally, she reminds them "that if you look hard enough, there are so many good people in this world."
Baby Jessica reveals the few visible signs of the ordeal she survived three decades ago https://t.co/VyZbizgCf5 pic.twitter.com/lSa6dpfIJx

— People (@people) March 8, 2017
Jessica doesn't recall those moments in which all of America held its breath, but she stated:
"I had God on my side that day. My life is a miracle."
Another miracle happened when a one-year-old was accidentally locked inside a hot car in Georgia.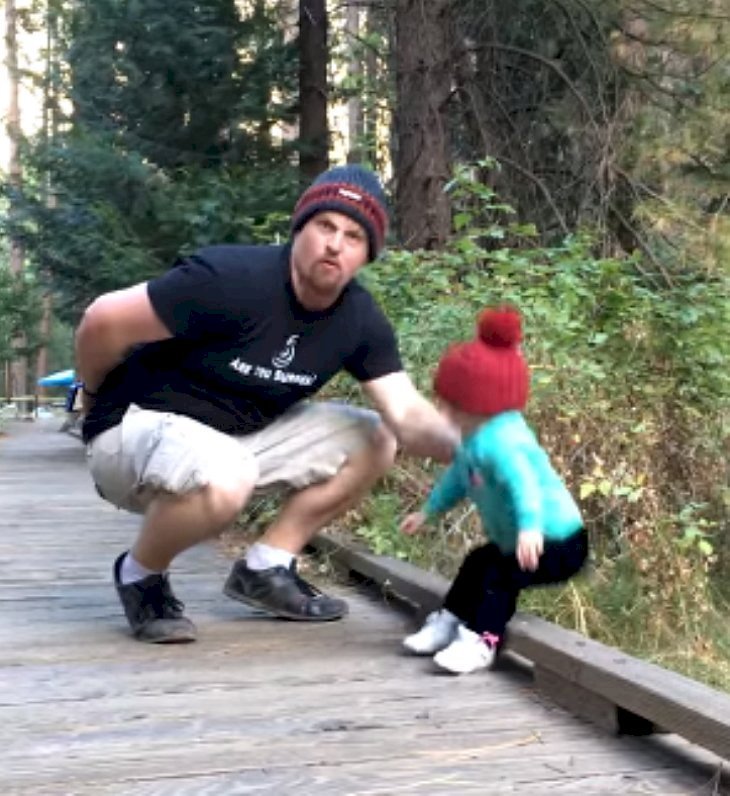 The grandmother said she was loading her groceries into the vehicle and closed the door. That's when she realized the keys were still inside.
Another customer called 911. Officers came within three minutes and smashed a window into the car to unlock it and rescue the child.
Back in 2016, one father became a hero to his baby girl. The two were walking on a bridge when the toddler decided to sit on the ledge.
Source: YouTube/ ViralHog
Dad was looking at the camera but out of the corner of his eye, he noticed his child falling backward. Using quick reflexes, he grabbed her arm and saved her.