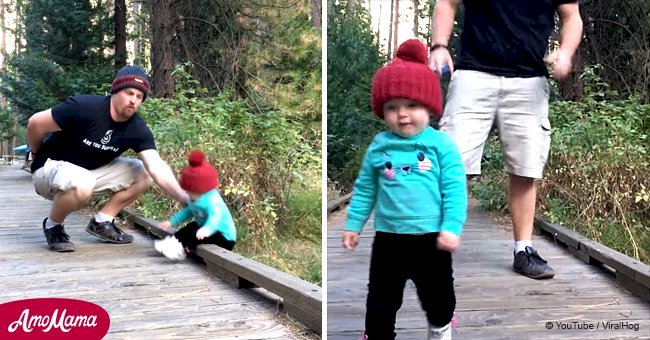 Baby girl started to fall off a bridge but quick-thinking hero snagged her at the last moment
A video of a father's quick reaction in saving his little daughter from a terrible fall showed how important it is for the parents to remain aware around the children.
Uploaded to YouTube via Viral Hog, the video shows a father posing along with his daughter for a picture while the mother is holding the camera. Just then the baby girl takes a tumble and nearly falls off a small wooden bridge.
The heroic father notices his daughter's fall from a corner of his eyes and, almost instinctively, his hand reaches out to grab her elbow.
The father manages to save his little girl from falling at the last possible minute. Although the fall off the bridge wasn't too deep, there's no telling what damage the little girl could have done to herself had the father not reacted immediately.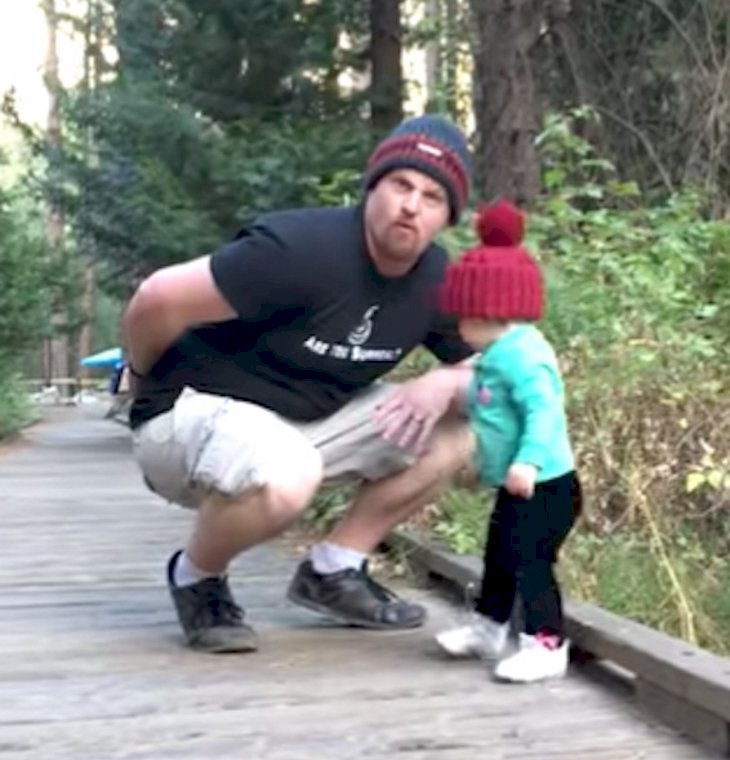 Source: YouTube/ViralHog
Follow us on Twitter to learn more.
In the description to the video provided by Viral Hog, the proud father stated that they were on a vacation to Yosemite in the summer of 2016 when the incident occurred.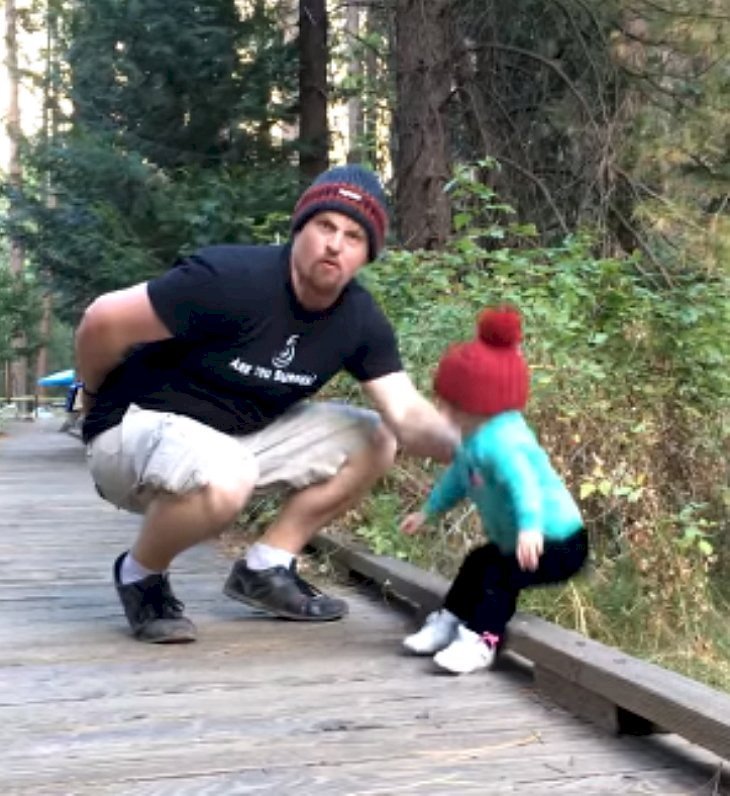 Source: YouTube/ViralHog
They were just about to pose for a 'daddy/daughter photo,' but they had no idea that it would soon turn into a memorable video that the whole world would watch.
'It was a scary moment, but as you can see we were able to laugh afterward. We are thankful for each other and our lack of injuries,' he further stated, as per the channel's description of the video.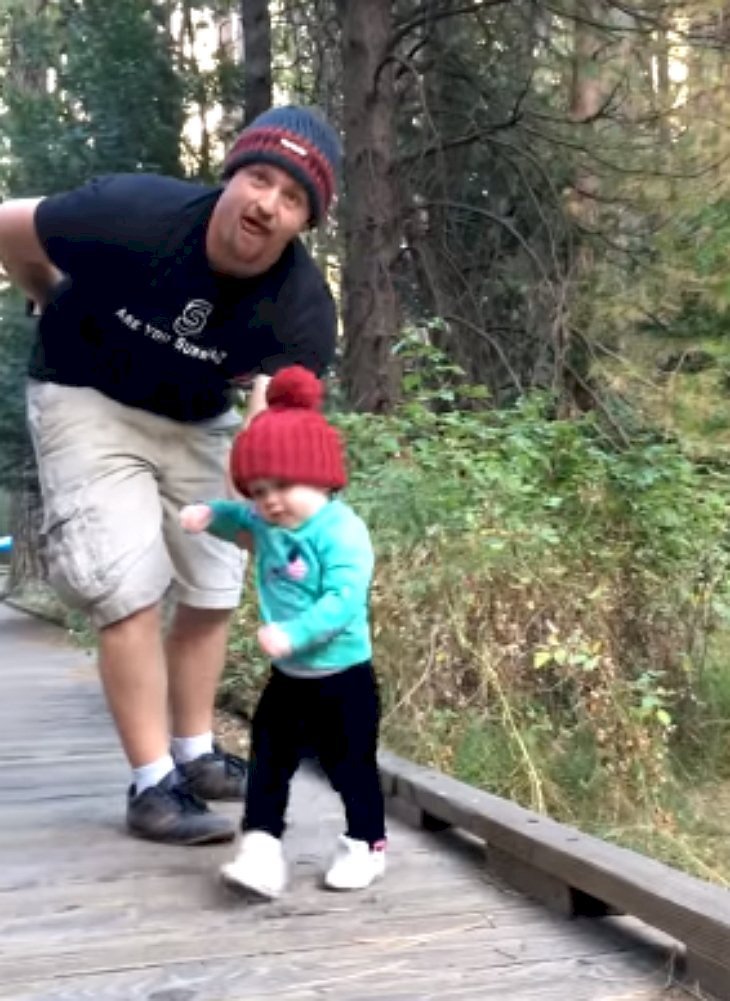 Source: YouTube/ViralHog
The incident occurred on October 6, 2016, and it was published on the internet by the source on November 8, 2017.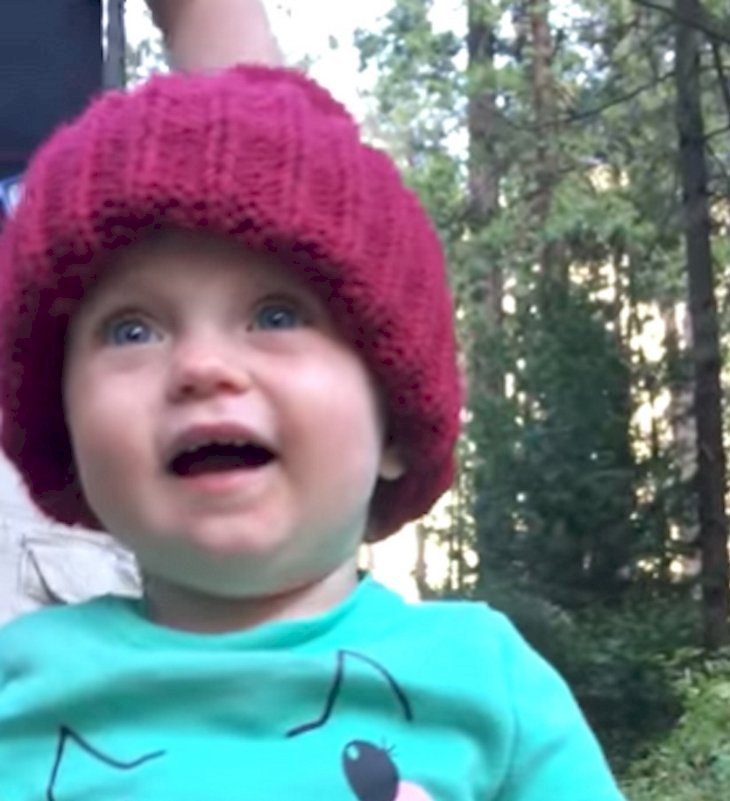 Source: YouTube/ViralHog
Since then it has gathered more than 1.5 million views and over 6,000 likes, making the video go viral on the internet. More than 1,000 people have taken the time to praise the father's agility in the comments section.
While this little girl is lucky to have a quick-thinking father, there is another 27-year-old man who is eternally thankful to have a 3-year-old daughter, who managed to save his life when he suffered a dangerous stroke back in July.
The father was home alone with his daughter when he started feeling a pain up his chest and fell on the ground senseless. Luckily, his daughter was smart enough to get help in time using FaceTime.
Please fill in your e-mail so we can share with you our top stories!