Epic dance battle between police officers and little dancers goes viral
The Pierce County Sheriff's Department and the dancers from the Image Dance Studio won hearts across the Internet after their dance battle surfaced online.
On September 21, 2018, the department posted a video on their YouTube channel showing one of their hardest tests - a dance-off challenge.
"All summer we waited and waited. Someone will challenge us to do a lip sync video - right?! Seattle Police? Puyallup Police? Anybody???? Like the last kid on the playground picked for the baseball team, no other police department dared to call us up to the plate for a lip sync battle," they captioned the video.
"So we kept on doing what we do best - catching bad guys, busting drug dealers, solving big crimes, filming COPS TV. And then a challenge like no other came from where we least expected it..."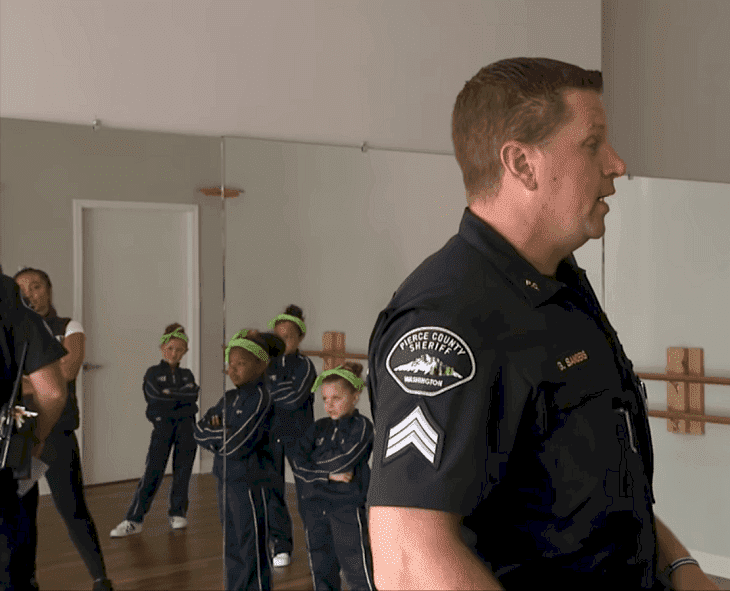 Follow us on our Twitter account, @amomama_usa, to learn more and scroll down to watch the clip below.
In the viral footage, Detective Sergeant Gary Sanders can be seen reacting to a noise complaint made against the Image Dance Studio.
Sanders orders the music cut off when he walks into the studio. The dancers, who are young women ranging in ages from young adult to elementary school-aged students, don't look cheerful to see them.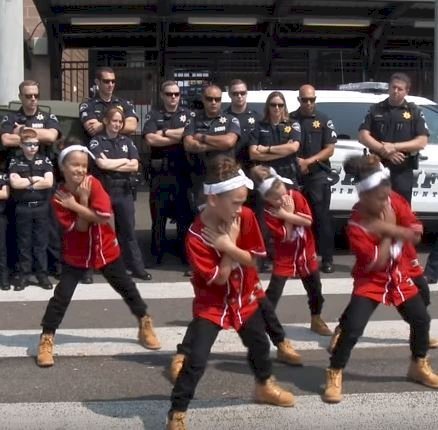 The dancers disclose to Sanders that they are having a dance party. However, he responds, "The noise is way to loud, and I'm going to have to write you a ticket."
It appears that the dancers have another idea. They challenge him to a dance-off.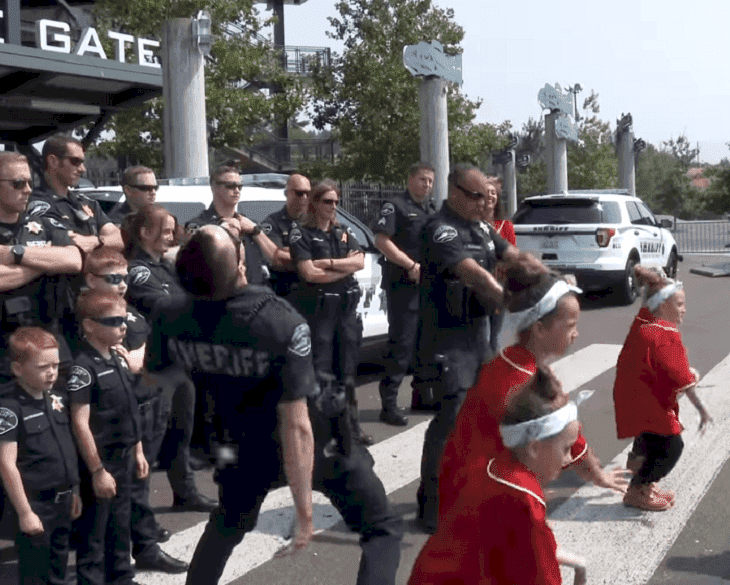 The officers also want to show off their stuff, so the dance-off begins.
It occurred at Cheney Stadium in Tacoma, where the minor league team plays its home games.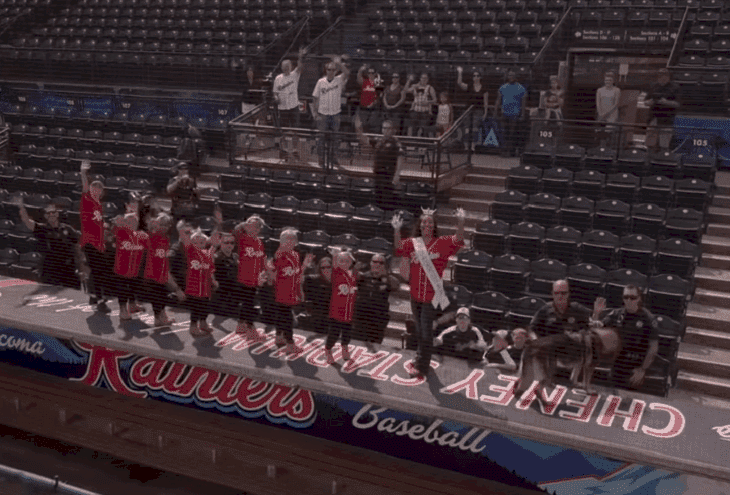 Dressed in their uniforms, the deputies could not keep up with the dancers because these young ladies know their dance moves.
A lip sync performance concludes the video with an excellent note of gratitude to the three young sons of the late Daniel McCartney, who passed away in the line of duty in January 2018.
In another instance, the firefighters from the Greenville Fire Department also won people's hearts when they took on the lip-sync challenge.
The fun-loving firefighters performed the hit song, "Gurl Look At That Body," by LMFAO. In the video, they can be seen doing a sexy dance as water sprays them. They really took the challenge to a whole new level with skillfully shot scenes.
"Great job, really appreciate everything y'all do. You all are amazing for what y'all do. Thank you!" one netizen commented to the video, which has received more than 300,000 views on YouTube. Another wrote, "Sure makes me miss my hometown more! Great sports guys!"