Here's what happened when a man released a dog that was chained for years
Steve Markwell showed the world that a dog can instantly bond with a human despite being chained for years.
A video showed the animal enthusiast releasing a German Shepherd named Alex from being chained to a fence.
 The dog looks scared as Steve walks toward him. He barks at Steve, as if trying to scare the human away. But Steve gets closer and closer until the poor dog seemingly gets used to his scent.
The dog, his fear turning into aggression, tries to bite him several times. He clearly doesn't trust Steve just yet and doesn't know his real intentions.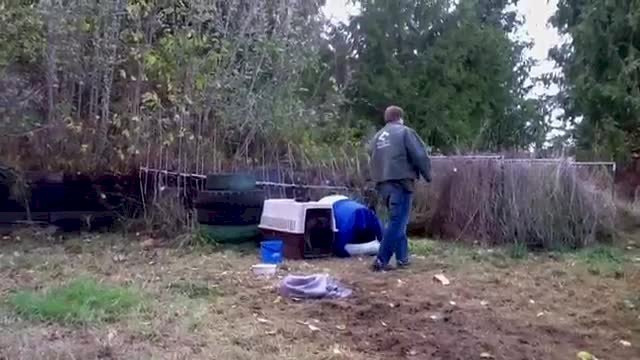 Follow us on our Twitter account, @amomama_usa, to learn more and scroll down to watch the video below.
Steve then guides Alex into a cage using a big blanket. That's when he got the chance to unchain the German Shepherd.
A GENTLE DOG
The video then cuts to a clip that shows Steve petting Alex in the middle of the street. The man then points out that, while he was transporting the dog in his truck, he realized Alex was not aggressive as all he wanted to was someone to pet him.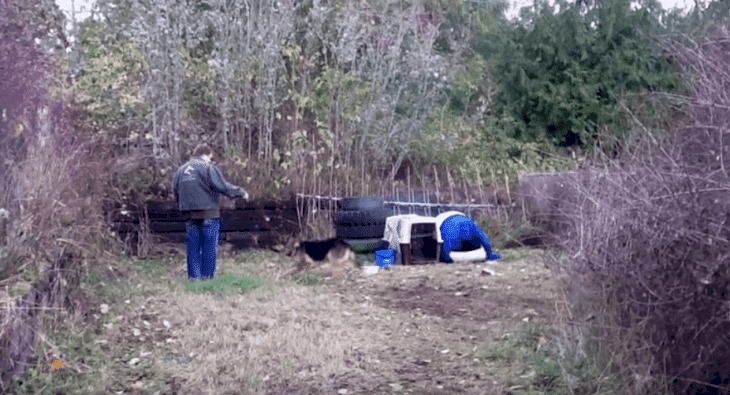 It all happened about 25 minutes after Steve unchained him, proving that the effect was almost immediate. The following morning, Steve recorded himself again sitting in his truck while Alex was on his lap enjoying the company and hugs.
Steve confessed that he hadn't done any behavior modification or rehab. It was just how Alex felt about not being chained anymore.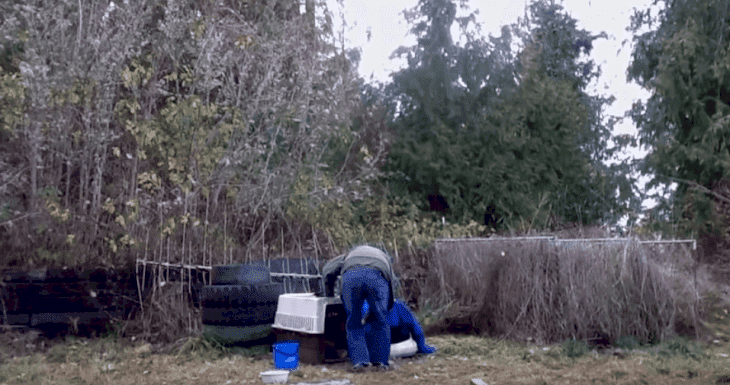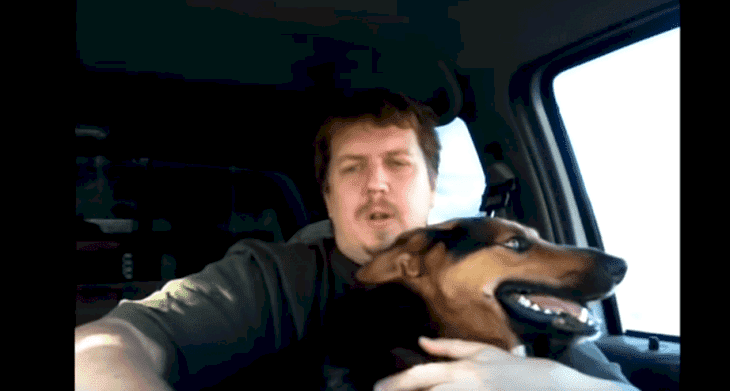 "According to the Center for Disease Control, chained dogs are nearly three times as likely to bite adults, and almost five times as likely to bite children. 25% of fatal dog attacks are from chained dogs," pointed out Steve.
He added that, apart from deteriorating their ability to be around people, chained dogs are not able to get away from predators, other dogs, or even people who want to hurt them.
A SIMILAR STORY
This story is reminiscent of the one involving a veterinarian named Ovidiu Rosu, who found a wild horse with its legs chained.
He did what any person with a kind soul would do, and another animal "thanked" him in a special way.
In the video, a couple of horses can be seen walking on a large meadow in Romania. One of them, unfortunately, was walking in a completely different way.
After removing the chain, the horse rubbed its nose against Rosu in a gesture of gratitude.