Little kitten was crying in toddler's arms and mama cat rushed to save it
A mother always knows best, whether is a human or a feline one. This cat mother snatched her baby kitten out of a little girl's arms when the small ball of fluff started crying, leaving the toddler in tears after losing her new friend.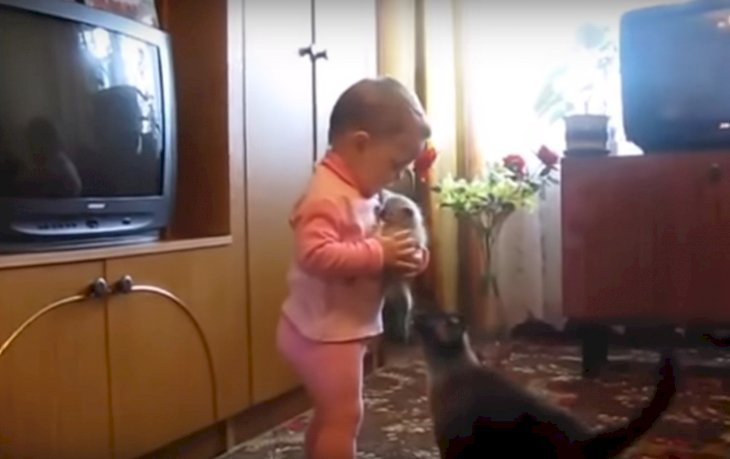 It is great when parents allow their kids to grow up surrounded by pets, whether is cats or dogs since they can learn about friendship, unconditional love, and gentleness with the animals. But is also known that children can be a little rough without meaning to because they don't have the judgment to know how to handle their pets properly.
The little girl in this video has the luck of sharing her life with a Siamese cat and her kittens. She seems happy to be around the animals and is carrying one of the kittens on her arms while standing in the middle of her living room under the care of her grandfather.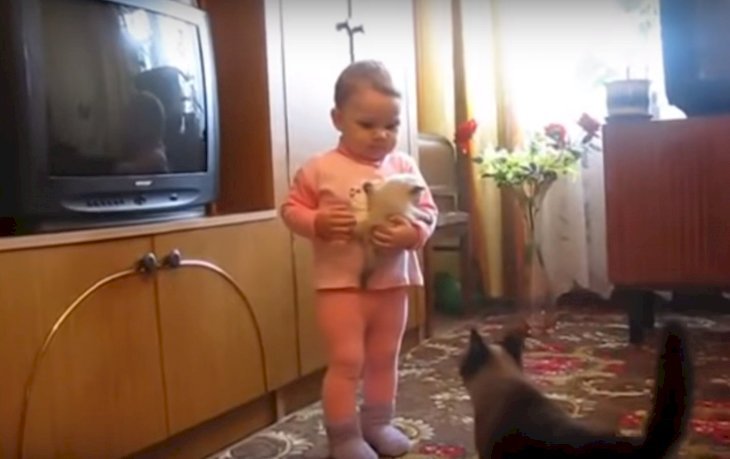 While the girl is not hurting the cat and she has a gentle hold on the fluffy pet, the kitten was uncomfortable and meowing loudly, probably calling for its mom. So, cat mom came to the rescue, standing in front of the toddler and attempting to get her baby from her hands.
At first, the little girl screams in annoyance, not wanting to let go of the kitten and pushing it away. But after two more attempts, the mama cat gets on her hind legs and grabs the kitten, carrying it away from the girl's arms as she starts crying.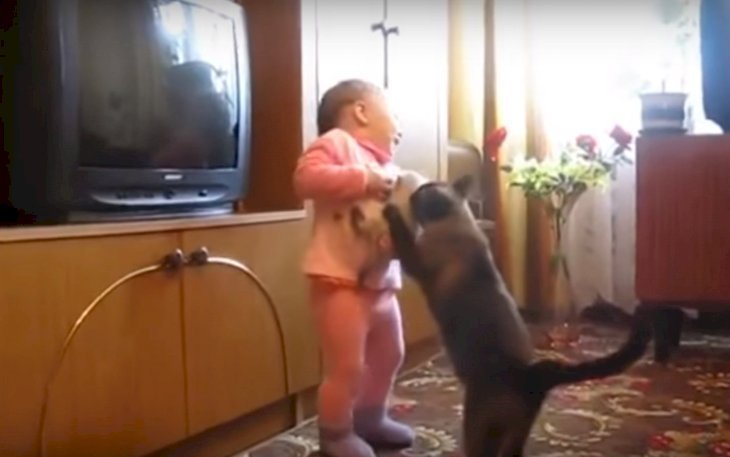 The cat takes her baby to a box in the corner, where the rest of the litter was probably resting, and the toddler is left protesting and crying at the loss of her new friend. However, she's quickly consoled by her grandfather, who hugs her while trying to calm her.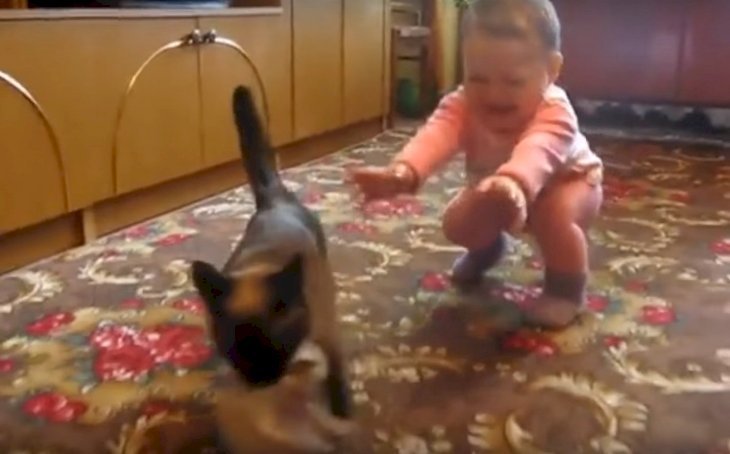 Hopefully, the little girl learned her lesson: kittens are not toys, and a mama cat will not hesitate in coming to the rescue when one of her babies is in distress.
Cat are amazing creatures, and they often create hilarious situations for their humans, especially if there's a dog involved. They love to annoy their pooch friends; whether is for jealousy or just for fun, there's nothing like having a cat and a dog and watching their power dynamic.
Like this cat that had its dog friend trapped by holding its pink t-shirt while laying effortless on a couch. The poor dog tries to run away on several occasions, but the cat's hold won't let him.
Eventually, the feline gets bored, and lets go of the shirt with a snap, freeing his friend as he starts licking its fur.