Boy with Down syndrome wins Halloween with his adorable costume (video)
Exton Black is a 1-year-old baby boy from Opelika, Alabama who lives with Down syndrome. He also breaths with the help of a ventilator.
Despite his life struggles, the little boy practically won Halloween with his costume. His parents dressed him up like a shark and posted an adorable video of him on Facebook.
Exton Black loves the song "Baby Shark" by Pinkfong. So it made sense that for Halloween, his parents dressed him accordingly.
Then they shared a video of Exton dancing to the song. His video has gone viral on social media since being posted on Monday.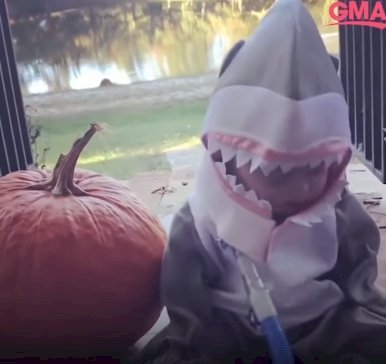 For more on this story go to our Twitter account @amomama_usa. Savannah Shayne Black, his mother, revealed that she first realized her child loved the song when he was taking a bath.
She shared that his reaction "was so funny." Savannah also revealed their secret for getting things done in the house when Exton is around.
She said:
"It's the only way we can get anything done is to play it. I love and hate that song all at once."
However, things haven't been easy for the little boy. His mother explained that he "has a crazy medical history" and "He is our miracle and such a fighter."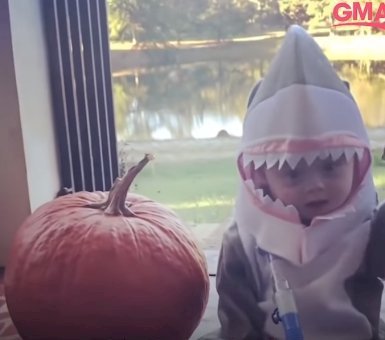 He was diagnosed with Down syndrome when he was only four days old. On top of that, Exton was also born with holes in his heart and was diagnosed with congenital heart disease.
Savannah shared:
"At three weeks old, Exton went into heart failure and at four weeks old he was not responding to any medicine to help."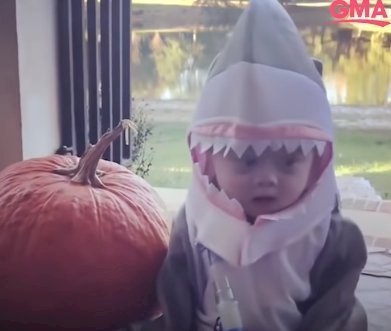 The little boy needed open heart surgery. However, as soon as his parents brought him home, things went downhill and his health declined.
The boy's mother explained:
"[Doctors] discovered he has a very significant type of tracheobronchomalacia, which is basically a floppy or collapsed airway. Exton's was 90% collapsed."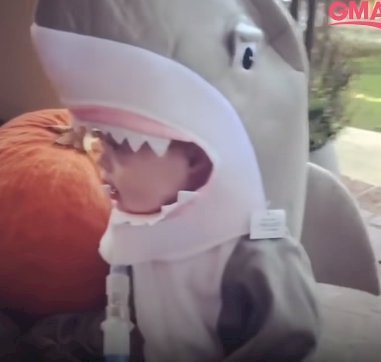 As is evident in the video, baby Exton is now dependent on a ventilator. However, that hasn't stopped the Blacks from having a bright outlook on life.
Savannah shared:
"[We] have been living life to the fullest with our miracle child who just so happens to have Down syndrome and be on life support! He makes this lifestyle easy for us as his family! He is so full of joy and we are so blessed for every second we have with him!"
According to Exton's mother, the little boy loves being the center of attention and dancing. She revealed, "All you have to do is turn it on and he starts to dance and wiggle! So we had no choice but to make him a baby shark for Halloween."
Exton might have won Halloween, but actress Heidi Klum deserves an Oscar for her costume. This year she dressed up as Princess Fiona from "Shrek."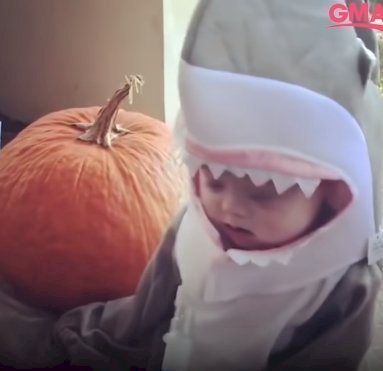 Her look wasn't just a mask over her face as she had to sit for hours of prosthetics and makeup to complete the costume. She wasn't a lonely princess though, her boyfriend of six months, Tom Kaulitz, was by her side as "Shrek."