White woman who blocked black man from their residential building has a black husband
Hilary Thornton from Missouri went viral last month after videos of her blocking a black man from entering his building were discovered on Facebook. It turned out she had a black husband, and in a subsequent interview, Thornton refused to admit she did anything wrong.
On October 12, D'Arreion Toles took to Facebook with three videos showing Hilary Thornton as she blocked him from entering the apartment building they share.
Thornton was seen using her body to block the entrance as Toles tried to get in. She however insisted:
"I'm not touching you, and I'm not in any way doing anything outside of letting my dog go to the bathroom."
Still refusing to let him in, she asks for his key fob and unit number, while letting him know she's uncomfortable.
After Thornton repeatedly said that Toles could not get into "my building," the man retorted:
"It's my building as well, so can you just get out of my way. I live here, and you're blocking my way. I've already buzzed in."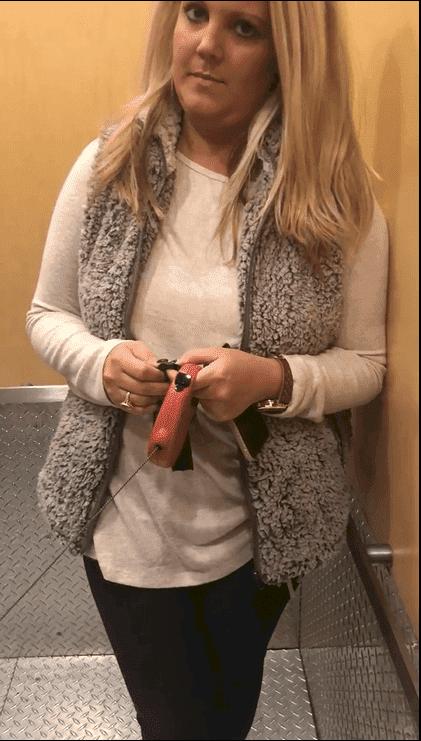 According to his Facebook bio, Toles is the "Chief Executive Officer/Owner at Global Wealth Insights Corp." In the post caption, he said:
"Women [sic] tries to stop me from coming into my building because she feels insecure. Downtown St. Louis luxury loft, because she don't feel that I belong, never really thought this would happen to me, but it did! Then 30 mins later police knock on my door, because she called! I was shocked this is America in 2018!"
The luxury St. Louis building where Toles and Thornton live is said to have its pool, spa, wine bar, and entertainment deck.
After Toles shoved his way past into the elevator, Thornton stalked him all the way to his front door before she suddenly claimed, "I just want to say 'Hi.'"
Toles' videos went viral immediately, and many social media users condemned Thornton's action, calling her a racist.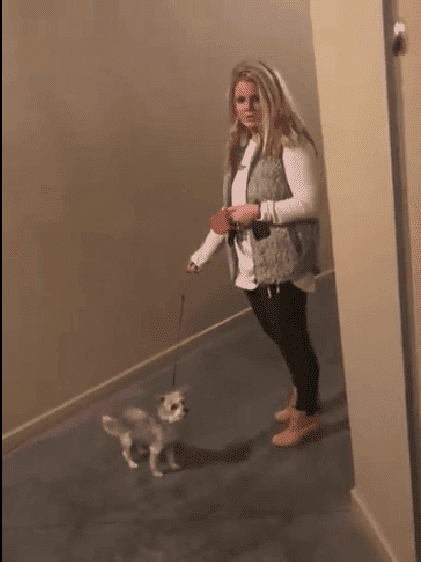 DENIAL OF RACIST CLAIMS
The 32-year-old luxury realtor who lost her job after the incident denied that her actions were fueled by racism. She told ABC7:
"That's false. Absolutely false. And heartbreaking. Those are words that truly cut deep."
In a separate interview, Thornton explained:
"My only intent was to follow the direction that I had been given by our condo association board members repeatedly and that is to never allow access to any individual that you do not know."
Thornton also claimed that she was still legally married to an African American man, Brandon Mueller.
HER "HUSBAND" CLEARS THE AIR
Following her claims, Mueller released a video concerning the incident, likely in an attempt to dispel any speculations. He expressed disappointment in Thornton's actions and clarified that they had been "separated for over a year."
In the 49-second video, he also said:
"As a man of color, I've spent much of my professional career teaching others the importance of diversity and inclusion. My only hope is that we as a community can use this as an opportunity to do what my late father taught me many years ago; to not allow others' ignorance to incite anger and hatred, but to use it as an opportunity to learn, grow and promote love."
"I DO NOT THINK THAT I DID ANYTHING WRONG"
Meanwhile, Thornton insists that she did no wrong. "I simply asked if he lived there because the direction from condo association is so repeated that if you don't know person [sic] you do not let them in," she said.
She added:
"When I noticed an individual that I did not know, my only thought was to follow directions I had been given by condo association board members repeatedly, and that is to never allow access to anyone that you do not know."
Another resident in the building, Lynn Schlosser told ABC7 she was mugged a year before right in front of the building, and ultimately supported Thornton's actions.
"I do it all the time," Schlosser said. "I've had even UPS drivers, FedEx-- and they'll stand and look at me. And they'll say, I'm not even gonna ask. I'm not gonna let you in unless you buzz the resident you're going to, or have your code. It's in order to protect everyone that lives there."
Woman who blocked man from entering building says she did nothing wrong https://t.co/XCGTQT6EbS pic.twitter.com/6s0MRp7IUO

— ABC7 Eyewitness News (@ABC7) October 21, 2018
Thornton also stands by what she did, saying:
"No, I do not think that I did anything wrong. I upheld what they ask of me to its fullest extent."