Viral video of grocery shopper slurping soup directly from a hot food bar sparks online outrage
A grocery shopper has gone viral for his lack of manners, and hygiene while eating soup directly from the spoon at a hot food bar. Even though the man and the store remain unidentified, people all over the internet expressed their outrage at the man's actions.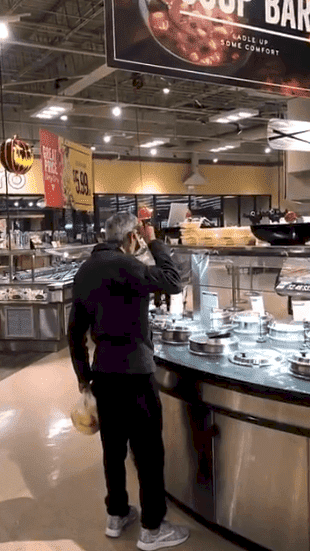 The video was first shared on Reddit and later reuploaded on Twitter, where it has earned over 1 million views in a day.
The clip shows a middle-aged man standing in front of the soup bar and taking four sips straight of the spoon before putting it back on the soup pot. He's holding some products on his other hand, which he probably purchased before going straight to the food bar to "sample" the soup.
"Something to think about the next time you eat at the salad bar," the Twitter user who shared the video captioned the tweet.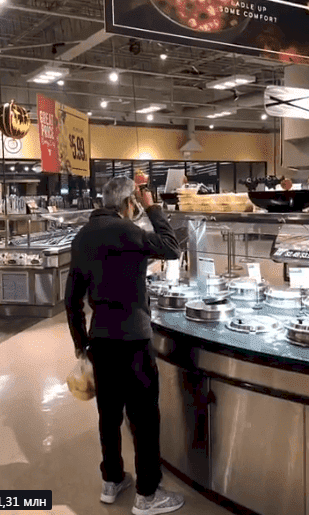 According to the person who first shared the story on Reddit, the video shows the man's second attempt to eat for free at the soup bar. They also revealed that after capturing the man's actions on video, they notified security to have the soup removed.
While neither the man nor the grocery shop has been identified, some eagled eyed Twitter users believe the store could be Mariano's supermarket in the metropolitan Chicago area "based on the Vero coffee in the background and their sushi station in the corner."
Twitter users expressed their disgust at the man's lack of self-awareness and entitled attitude:
"Can this man be identified and publicly noticed and barred from all restaurants?  This needs to be immediate."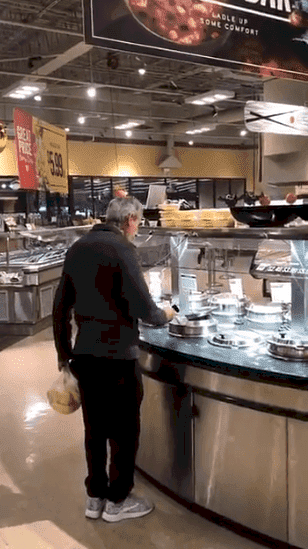 "If anyone contracted food poisoning from that salad bar, blame the guy eating from it.  This is why I rather eat at home."
"Everyone should definitely tag @MarianosMarket this is one of their stores. They should have staffing monitor their salad bars closer."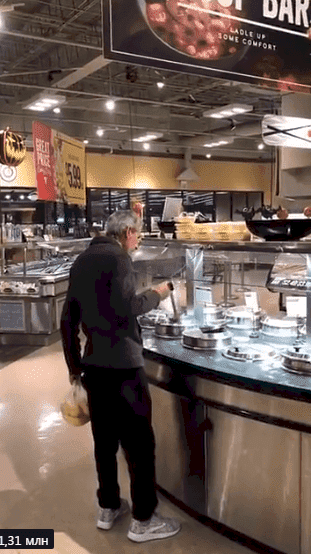 Meanwhile, Reddit user MonFeesh, who works at a grocery shop, said that this is more common than people think:
"We tell new hires to never eat anything from the hot bar, olive bar, or soup station because this is incredibly common. The amount of people who think nothing of plunging their hands into a buffet and rationalizing it as "sampling" is astounding."
Marianos Market still hasn't addressed the situation.