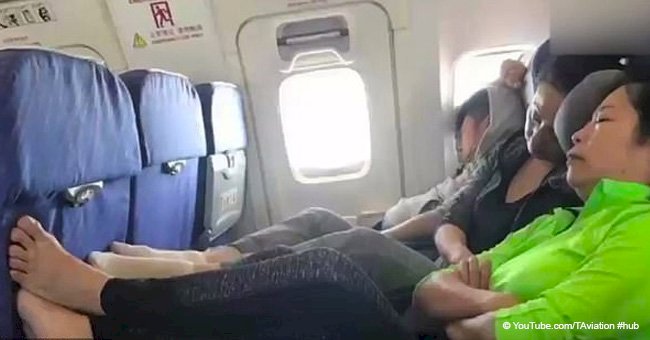 Woman places her bare feet on the tray table and refuses to put them down on the plane
A lady traveling on a plane in China had declined to take her bare feet off the tray table in spite of rehashed demands from flight attendants.
The incident took place recently while she and another female passenger were traveling on a China Southern Airlines flight from Nanning to Harbin.
A man filmed the occurrence and posted it on Weibo, a social networking and microblogging service based in China.
The video shows the lady sitting alongside the aisle sleeping while at the same time resting her bare feet on the table, while the lady in the center seat was seen putting up her feet too.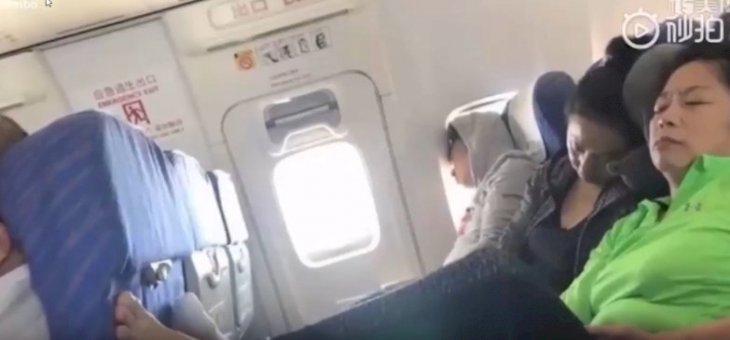 Source: YouTube/Aviation #hub
Follow us on our Twitter account, @amomama_usa, to learn more and scroll down to watch the video below.
The man said in his post, "After the people in front of the two aunties complained, they had the audacity to put their feet on their armrests!"
He added that the two rejected when the flight attendants gave them different seats.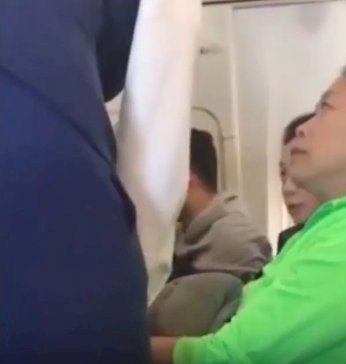 Source: YouTube/Aviation #hub
Their reason was that they couldn't move since they had injured their feet amid ballet rehearse.
"They even accused other passengers of lacking empathy and compassion!" the man explained. "The plane is a public place, you can't do whatever you want and cause suffering to other people."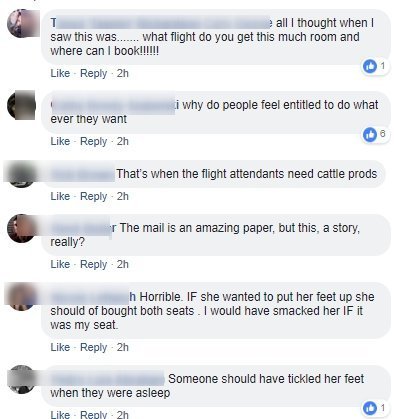 Source: Facebook/Daily Mail
In an interview with Beijing Youth Daily, the China Southern Airlines stated that the company is investigating the episode.
The video quickly went viral on Weibo, where the netizens slammed the women, calling them "uncivilized."
One user wrote, "I feel so embarrassed for the two women!"
"I can smell their stinky feet through the screen!" added another.
"They should be blacklisted from flying! The table is for placing food and drinks, not your feet!" another user commented.
There were calls for the female travelers to be punished on the social credit system by bringing down their scores.
Implemented in 2014, the across the country credit system keeps a running score based on Chinese people's everyday conduct. Individuals with poor credit are punished.
Please fill in your e-mail so we can share with you our top stories!