Men help stranger pay for gas and hear her heartbreaking story
Comedian Carlos "Haha" Davis endeared the public after helping out a stranger struggling to pay for gas.
In a video he shared on Twitter, Davis can be seen handing out money to a woman, who later shared her emotional story with the good Samaritan.
"My husband just died a week ago, we weren't like this," the woman tearfully told Davis.
The comedian was at the gas station with his brother when they noticed her paying for gas with pennies.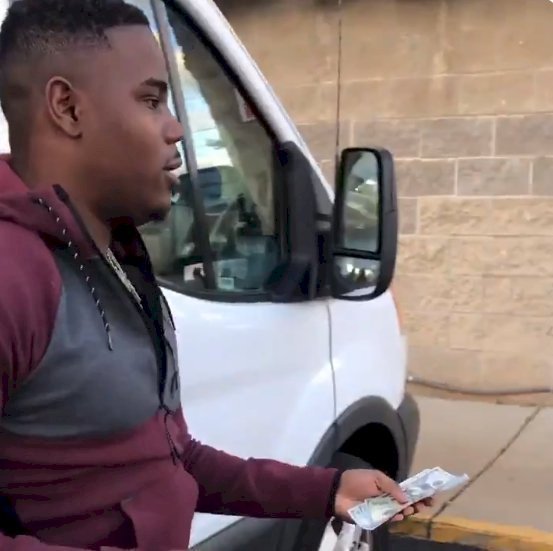 Follow us on our Twitter account, @amomama_usa, to learn more and scroll down to watch the video below.
Davis captioned the clip: "This week on 'I love you' saw a ladies (sic) put pennies in her gas stank. I love you." The post has been re-tweeted more than 31,000 times and has racked up nearly 97,000 likes since it was posted on October 21, 2018.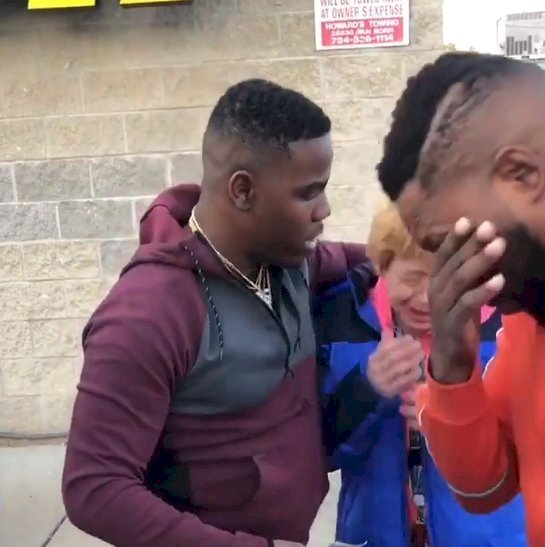 After learning about her husband's death, Davis gave the woman a big hug. His brother also welled up. "It's only right, we gotta stick together," the comedian told the grieving woman.
She asked Davis how she can repay him and his brother. But Davis' brother responded, "Pay it forward."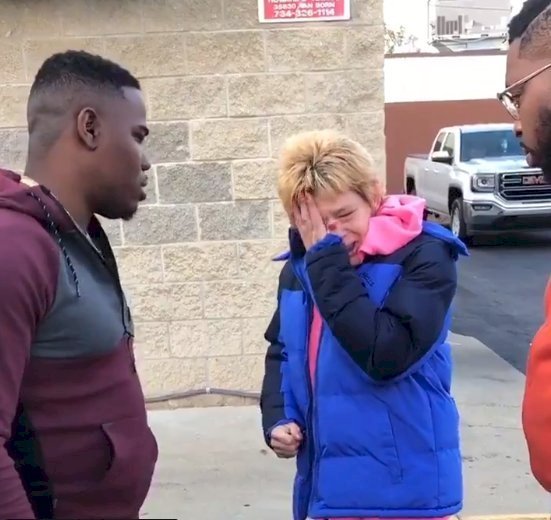 This is not the first time Davis, a rising comedy star, caught public attention. He has been making viral comedy videos on vine and Instagram.
The internet sensation, who is currently developing a cartoon called "Big Fella", has even appeared on albums by Snoop Dogg and Chance the Rapper.
This week on "I love you" saw a ladies put pennies in her gas stank. I love you pic.twitter.com/Sikekr10cf

— HaHa Davis (@HaHaDavis) October 21, 2018
An equally heartwarming story is that of the who helped a homeless man and his 10-year-old daughter.
James Schweikhard and his daughter were homeless for over two years until it was reported to the Lakewood Police Department.
The 41-year-old man moved from Oklahoma to Colorado but was forced to live in their car. Schweikhard said that he packed everything they owned and moved to a new city.
School administration suspected that the 10-year-old child was living in her father's car and decided to bring it to the notice of the Lakewood Police Department, which quickly acted with the community to help the father and daughter move into an apartment.