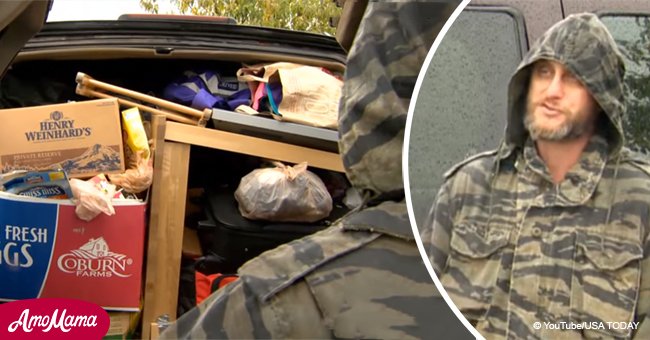 Police helped homeless man and his daughter who lived out of a car
Help came from unexpected quarters for a homeless man and his 10-year-old daughter.
USA Today reported that James Schweikhard and his daughter were homeless for over two years until it was reported to the Lakewood Police Department.
The 41-year-old man moved from Oklahoma to Colorado but was forced to live in their car. Schweikhard said that he packed everything they owned and moved to a new city.
School administration suspected that the 10-year-old child was living in her father's car and decided to bring it to the notice of the Lakewood Police Department.
Officer James Butler went over to have a look and found the family's home. Schweikhard could not drive and had lost his job, but had continued walking his daughter to school.
The Lakewood community came forward to help the family. With the everyone's efforts, the family finally moved into their first apartment in almost two years, while many businesses also offered Schweikhard work.
The father said, "I'm in shock, I think. This has actually restored my faith in humanity." Two officers from the police department helped them move into their new home.
In fact, Sgt. Dave Hoover saved donated items in his garage for a couple of weeks, waiting for Schweikhard's housing application to go through.
Sgt. Hoover said it was all about being part of the community and that he was amazed at how everyone came together and so quickly to help those in need.
Schweikhard could not contain his excitement when he walked into "the nicest apartment" he has ever had. The family was happy they had everything they would need such as microwave, dishwasher, washer, and dryer.
Everyone in the community, including members of Hoover's family, members of the Lakewood Police Department, pitched in with what they could.
Hoover believes that it is just the starting point for Schweikhard. It is up to him to make sure it is only an upward movement for him and his family.
Schweikhard, who got as many as five job offers, said he had struggled with homelessness for a long time, but things can only get better from there.
Please fill in your e-mail so we can share with you our top stories!