Man who became a national hero after jumping off a bridge to save a girl is dead
This is the story of the tragic end of the man who was the hero of a girl who fell into the river last January.
Walter "El Chaqueño" Monzón became known in the media on January 11, when he decided to throw himself off a bridge with a height of 12 meters, only to save a girl who had fallen to the river in Tucumán.
His name this time returns to the press, but not precisely to announce good news, but rather, to report that this man committed suicide. This news was published on Facebook. Read more on our Twitter account @amomama_usa.
La Nación reports that Monzón was going through a family crisis before deciding to end his life. This crisis led him to travel from Tucumán to Mendoza, where he had a brother and they were working together to stabilize.
When the news arrived in the city of Concepción, Tucumán, all the people who lived in this place were surprised and saddened by what happened, so they decided to take charge of the transfer of the body to his family and all the people that admired him could have the chance of a proper farewell.
THE DAY HE BECAME A HERO
"I was driving the truck over the Gastona River bridge and I see that a man who had a weed whacker drops it and throws himself to the river. I thought he had committed suicide," Natalio Danzo tells La Nación, he was the witness of the moment in which Walter saved the life of this little girl.
"I stopped, I pulled myself out of the car and I see that he approaches a pink shirt and I realize that he had thrown himself to save a girl who had fallen to the water", tells Danzón.
He adds: "I could not believe what I had seen. He threw himself just like that, without thinking, there were 12 meters high or more and below the water was not even a meter. "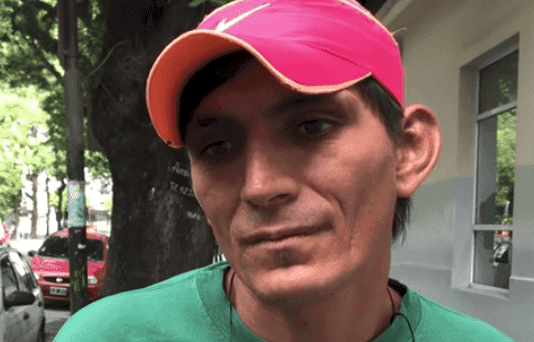 "When I get off and I go to see, two girls of 11 and 9 years old come up and tell me that their 7-year-old sister had fallen because they did not see that a tile was missing on the bridge walkway. Walter saw that and threw himself to rescue her. He grabbed her and took her to the side of the river. "
"We went to that place with the girls and we saw that both of them were well."
"'Why did you throw yourself like that ?!' I asked him, and he said: 'It was a little girl, what else I was going to do?'"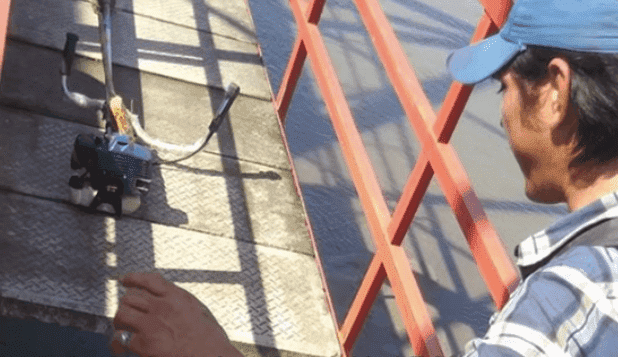 "I offered to give him a ride; he grabbed his edger, put it in the box of the truck and wanted to climb there too. I told him to come inside the cabin with me and he did not want to because he had gotten wet when he fell into the river and he did not want to ruin the truck. Even then he showed his humbleness," he explained.
"During the trip, he told me that he was a casual laborer, that he did different temporary jobs. I asked him if I could take a photo of him because I wanted to tell his story. I asked him if he had a telephone and he said no. Then I started a campaign to get him a job and a phone. "
"In a few hours someone gave us a new phone and the story went viral. Risking life like that for someone is something very strong. I remember it and I get excited. If he had done that for a son of mine, I would make a monument to him," he concluded.
Another case similar to this one is that of a man who jumped into a car that was in motion, only to save dozens of lives.
This man was acclaimed, as if he were a true hero, for risking his life to help the driver of a car, which suffered an attack while driving with several people in it.