Would-be burglars flee in fright after owner yells 'get away from the door' in viral video
A homeowner is grateful for his security system that helped thwart a burglary taking place right before his eyes
Clem Ho is a tech-savvy homeowner who installed a security system in his home to avoid situations such as the one he recently experienced. While going about his day, his doorbell camera alerted him through his cellphone of a possible intruder in his home.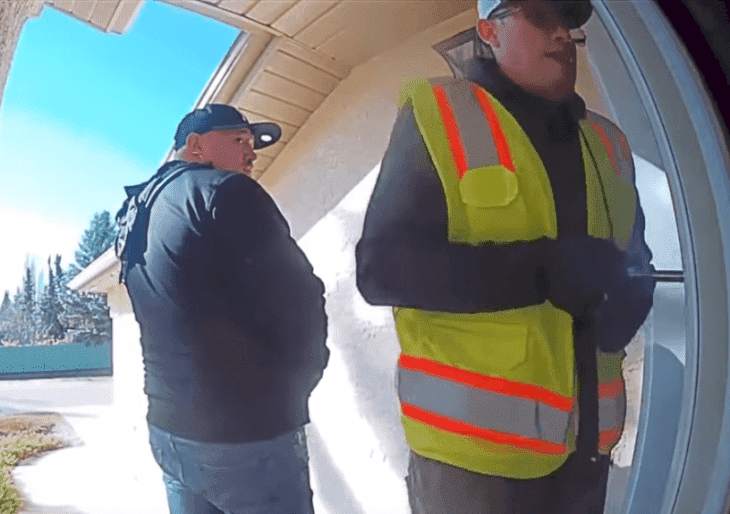 Upon checking the live feed of his Edmonton home's entrance through his phone, he sees a man dressed as a postman ringing his doorbell. When no one answers, the man uses his radio to call another man who arrives shortly after.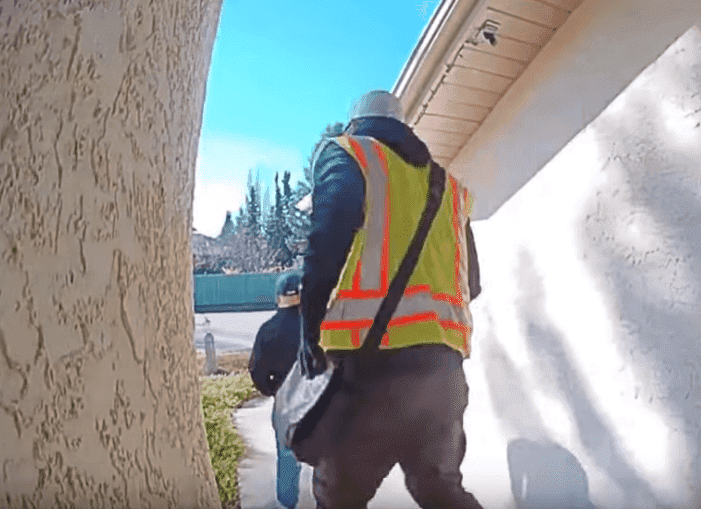 Ho knew it was only a matter of time before the two successfully entered his home. He saw them using tools to pry open the door. With his adrenaline running, Ho's first thought was to use his equipment's microphone and yell "get away from the door!"
The moment the burglars heard Ho's voice, they had successfully opened the door. But knowing they were caught, they immediately fled the scene.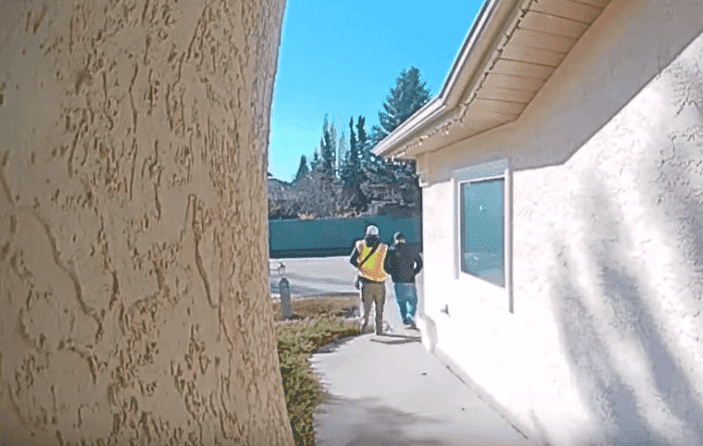 Police were later called to the home of Ho where he lives with his wife and three children. Their investigation revealed one of the men who attempted to break in was someone they knew.
The video of the incident has since gone viral. Most likely, it encouraged others to install a security system like Ho's that was clearly instrumental in saving the day.
KNOCKING OUT THE ACCOMPLICE
Meanwhile, two burglars in Shanghai also gained popularity after a video of their failed attempt at breaking in a property went viral. Using bricks to smash a store window, one of the suspects accidentally hit his accomplice on the head. With his partner knocked unconscious, the mission was aborted.
NANNY SAVES THE DAY
Another incident involved a nanny scaring an intruder away from the home he intended to burglarize. Jenna Lee Baker was taking her employer's child for a walk when she returned home and noticed something wasn't right. Baker's first instinct was to call out the name of the child so they could get out. This alerted the thief who ran down the stairs. Baker saw the child and brought him to their neighbor's just before the scared intruder fled. Security cameras revealed what transpired and Baker's employers were grateful for saving their son's life.