Police officer stops his car and joins a boy playing football alone
A police officer from Summerville South Carolina was filmed by a surveillance camera doing something very unusual.
A South Carolina home-owner was astounded by the scene his surveillance camera had captured.
Out on the street, a young boy was playing with a football when a police cruiser driving by pulled over. The police officer stepped out and did something extraordinary, and the video was posted by the Summerville Police Department on their Facebook page.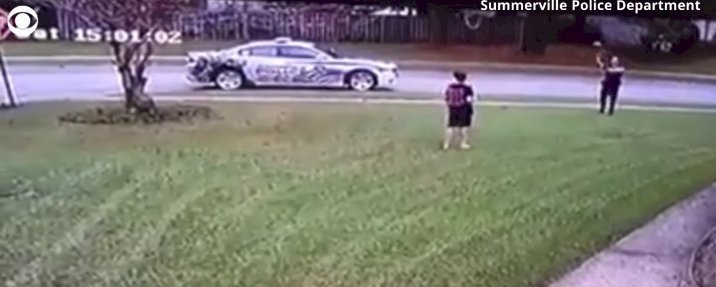 "My son was throwing the football up to himself in the yard and your officer noticed and stopped to play for a couple minutes."
PLAYING BALL WITH THE POLICE
Officer T. Bilancione walked up to the boy and much to his delight proceeded to play with him. The boy's father would later post the footage on Facebook, thanking the officer and praising his kindness.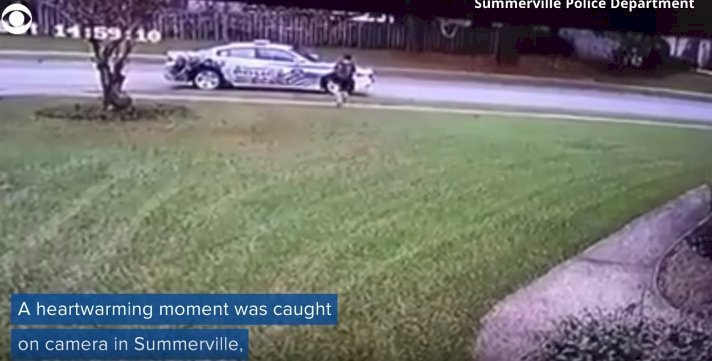 ABOVE AND BEYOND THE CALL OF DUTY
For many, Officer T. Bilancione was simply demonstrating what police work is all about: serving the community. Though many seem to be more impressed by the glamour and the danger of the profession, for many more it is about building bonds and keeping people safe.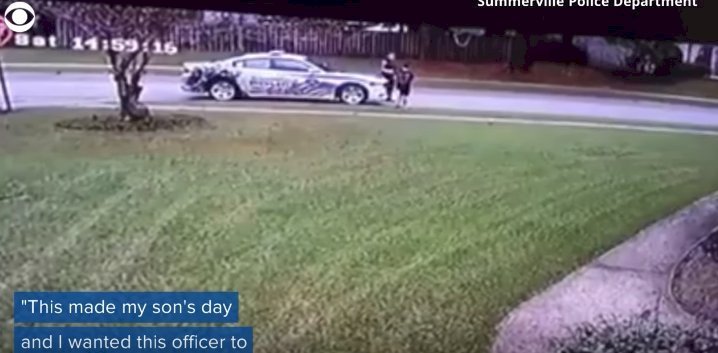 MAKING A DIFFERENCE
Policework is hard and dangerous, but there are some compensations. Which of us never dreamt of driving a police car with sirens blasting and red and blue lights flashing? Every kid is just fascinated by a police car, just like the boy in the video.
Another advantage to being a policeman is having access to the work tools - and that does not mean the gun. A police man's tool belt includes a flashlight, a Taser, a collapsible baton and, of course, handcuffs.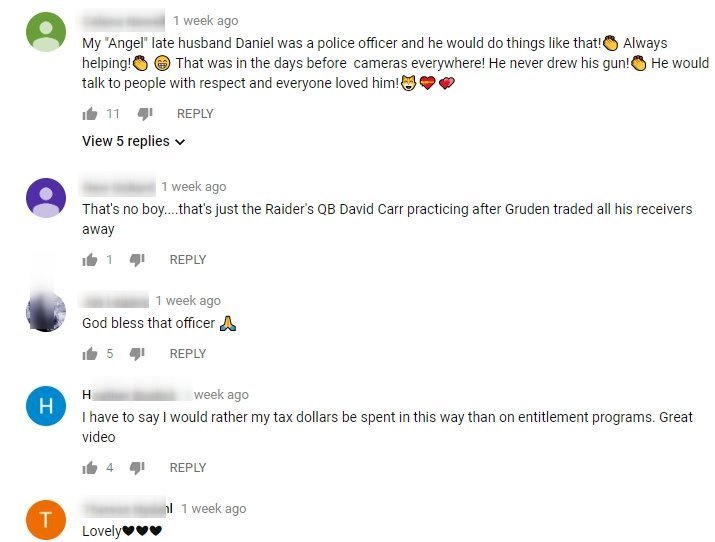 WHAT POLICE WORK IS ALL ABOUT
But flashy cars and cool tools are not what being a police officer is all about, as Bilancione demonstrated. Police work is all about serving the community and helping people.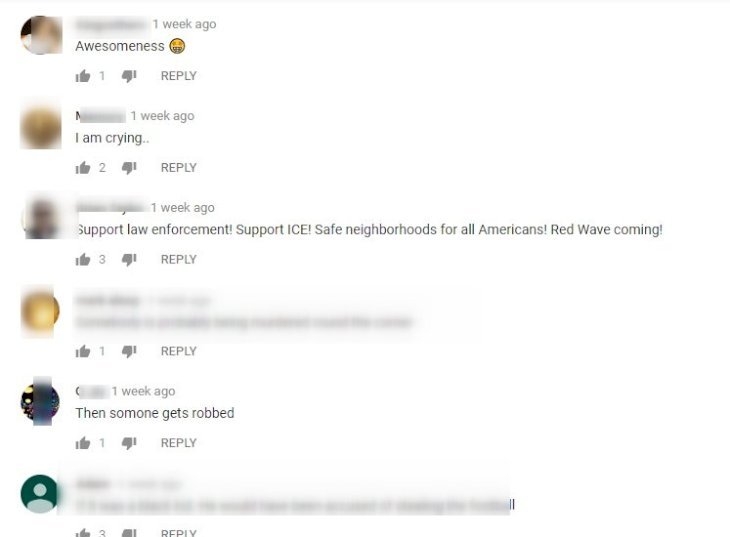 SAVING LIVES
Every year police officers risk their own lives to prevent crimes or to extricate people from dangerous situations.
Often, police officers are there to provide a helping hand when there is an accident, or to make a welfare check on a lonely elderly relative. 
For many Officers, police work is not just about fighting crime and catching bad guys, sometimes it's all about playing catch with a lonely boy in a backyard.