Rihanna slams Donald Trump for playing her music at his 'tragic rallies'
Rihanna has just made it clear that her songs are off limits during President Donald Trump's "tragic rallies."
Rihanna made a bold move this week by responding to a tweet alerting her to the fact that her song "Don't Stop The Music" was used in one of Trump's rallies. 
Rihanna slams Donald Trump for playing her hit Don't Stop The Music at 'tragic rally' https://t.co/W3o5jvYONt pic.twitter.com/55c7hFdiQ5

— ITV News (@itvnews) November 5, 2018
It was the following tweet by White House Bureau Chief at The Washington Post, Philip Rucker, that came to the singer's attention.
"Currently, Rihanna's 'Don't Stop the Music' is blaring in Chattanooga as aides toss free Trump T-shirts into the crowd, like a ball game. Everyone's loving it." 
Rihanna doesn't want Trump playing her music at his "tragic rallies," but she may not have a choice https://t.co/puNPsnDubv

— The Washington Post (@washingtonpost) November 5, 2018
STOP THE MUSIC 
 Making it clear she didn't want to have anything to do with the president's activities, Rihanna responded by tweeting,
"Not for much longer…me nor my people would ever be at or around one of those tragic rallies, so thanks for the heads up philip!"
Not for much longer...me nor my people would ever be at or around one of those tragic rallies, so thanks for the heads up philip! https://t.co/dRgRi06GrJ

— Rihanna (@rihanna) November 5, 2018
ON MAKING HISTORY
The singer has recently been active in urging people to vote in the upcoming midterm elections.  In fact, just hours before she condemned Trump's use of her song, she lobbied for Democratic Black candidate Andrew Gillum who's running for governor of Florida. She encouraged her followers to "make history this election," explaining there have only been four black governors in Florida in the past. 
NO GUNS N' ROSES
Rihanna isn't the only celebrity who slammed Trump for his choice of music. Axl Rose of Guns  N' Roses took to Twitter this weekend to call out the president for using unauthorized music in his rallies.
"Just so ya know... GNR like a lot of artists opposed to the unauthorized use of their music at political events has formally requested r music not b used at Trump rallies or Trump associated events." 
Unfortunately the Trump campaign is using loopholes in the various venues' blanket performance licenses which were not intended for such craven political purposes, without the songwriters' consent.

Can u say "shitbags?!"💩

— Axl Rose (@axlrose) November 4, 2018
He also blasted Trump for using "loopholes" to avoid obtaining proper licenses for the use of songwriters' music. Though he appreciated the irony of his anti-Trump music being used for the president's rallies, he made it clear his band was against Trump's beliefs. 
NOT "HAPPY" 
Even Pharrell Williams wasn't happy when Trump used his song, "Happy" during a rally. Aside from his aversion to the president, he deemed the use of his song in bad taste considering it was during the day of a synagogue shooting. Williams' attorney issued a statement banning further use of his song and condemning its previous use amid a tragedy. 
"There was nothing 'happy' about the tragedy inflicted upon our country on Saturday and no permission was granted for your use of this song for this purpose."
"Pharrell has not, and will not, grant you permission to publicly perform or otherwise broadcast or disseminate any of his music. The use of 'Happy' without permission constitutes copyright infringement."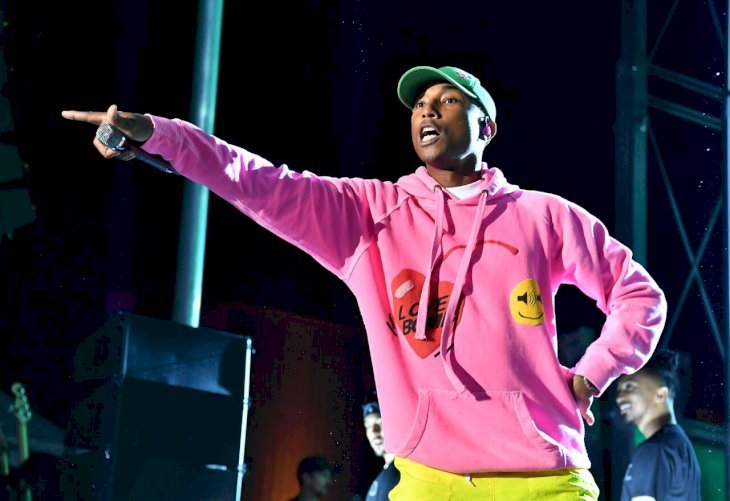 Looks like Trump will have to find other artists who'd be willing to lend their music to him next.