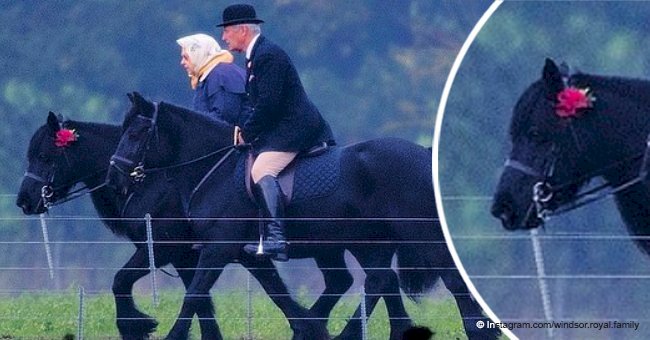 Queen Elizabeth went horse riding and specially decorated her mount with meaningful flowers

The 92-year-old took to riding her horse yesterday amidst the chilly November air. She's not letting the cold weather stop her from having fun it seems.
Prince Philip also went out to enjoy the fresh air. But, according to Mirror, the pair didn't stay together. The Queen's Head Groom, Terry Pendryon, joined her on the green grounds near the Thames banks.
Meanwhile, the Duke of Edinburgh had two female staff members behind him in the carriage. The pictures are found below.
Follow us on Twitter for more @amomama.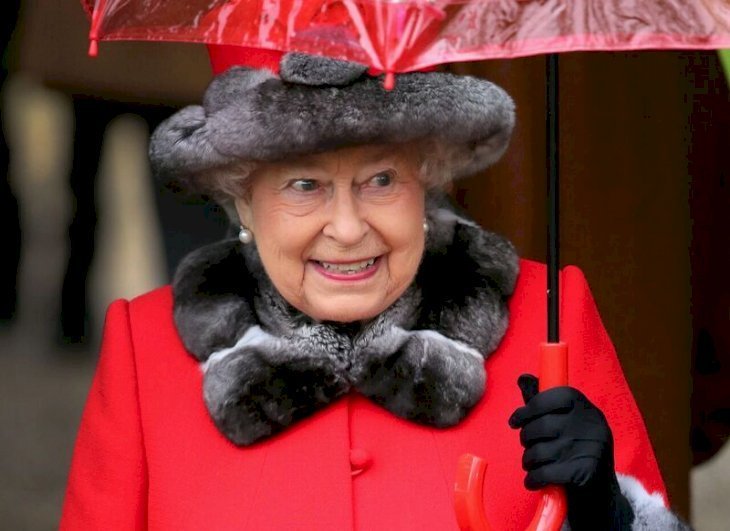 Source: Getty Images
Her Majesty adorned a thick navy blue coat and a light headscarf to keep herself warm. Prince Philip, 97, wore a thick black coat and a tweed hat for his comfort.
The Queen also spotted four large poppies on her ponies as a way to showcase the start of Remembrance Week. The item signified her respect for those who had died.
A Remembrance Day service will be displayed at the Cenotaph on November 11. There, Prince Charles is to put a wreath on the Queen's behalf while an Equerry will do the same for Prince Philip.
In attendance will be Prince William and Kate Middleton, Prince Harry and Meghan Markle, and Prince Charles and Camilla, the Duchess of Cornwall.
The Queen will be looking on from the balcony of the Foreign and Commonwealth Office building so she won't be as active as she was yesterday.
However, royal fashion watchers will be excited to see what outfit she puts on for the occasion. Back in June 2018, the Queen wowed in a sweet peach-colored coat and a matching hat.
Prince Charles may have enjoyed the weather with his horses, but overall climate change is a point of contention for the older royal.
He addressed the matter during a meeting with business leaders in Accra, Ghana. Charles revealed he is a bit scared for his newest grandchild.
Markle and Harry are expecting their first child in Fall 2019. Charles said:
"It does seem to me insanity if we are going to bequeath this completely polluted, damaged and destroyed world to them. All grandchildren deserve a better future."
He spoke about the high levels of plastic polluting oceans. He insisted that "a solution is achievable and simply has to be done for all our sakes."
Please fill in your e-mail so we can share with you our top stories!