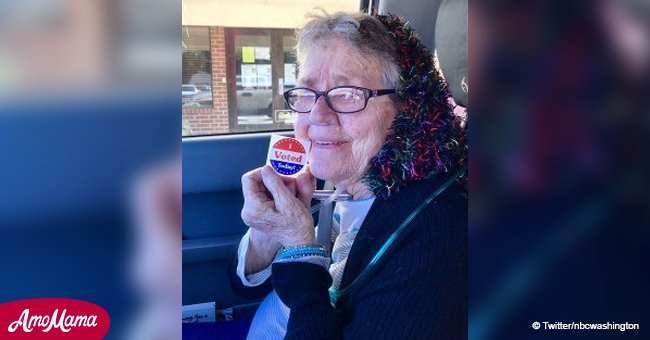 82-year-old granny dies a few days after voting for the first time
Gracie Lou Phillips from Texas passed away last week after casting her first ballot at the age of 82.
Her granddaughter, Michelle Phillips, told reporters that Gracie "finally registered to vote" and told everybody she was going to vote because her vote counts.
Michelle sites a demanding family life from a young age and misconceptions about voting as Gracie's reason for not registering sooner.
Read more on our Twitter account, @amomama_usa. A news clip about Gracie Lou Phillips can be viewed below.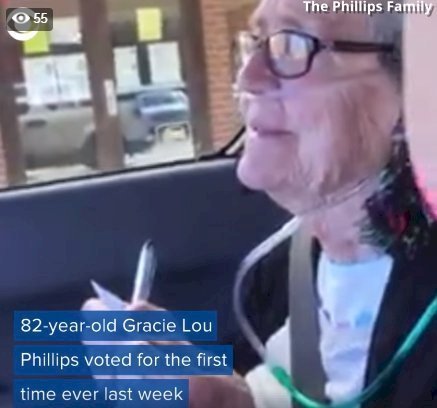 Source: Facebook/CBS News
The cause of death was cited as pneumonia and Gracie was under hospice care in Texas. Her family hopes that her story will inspire other voters.
They suggested the "political vitriol" drove the great-grandmother to the voting office, where she received nothing but kindness for the staff and other voters.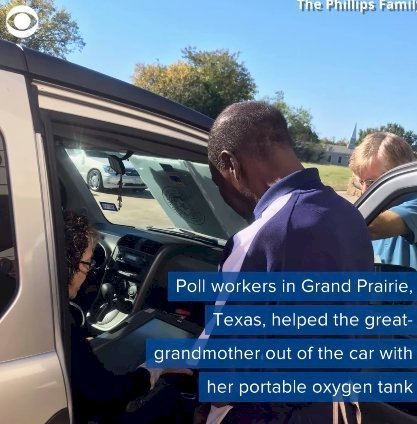 Source: Facebook/CBS News
"My aunt took her with her portable oxygen tank. Poll people were very kind. They met her out at her car."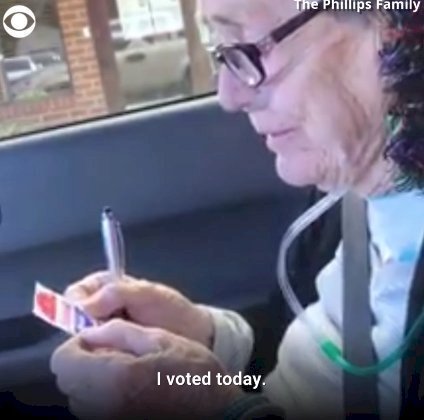 Source: Facebook/CBS News
Her family stressed that Gracie had to make an effort to cast her vote and it should inspire other citizens to take this seriously as well:
"To have someone literally need oxygen to breathe, pure tank of oxygen to breathe, put it in her car and ask to go on what may very well be the last week of her life, that shows the dedication and priority that people need to look at."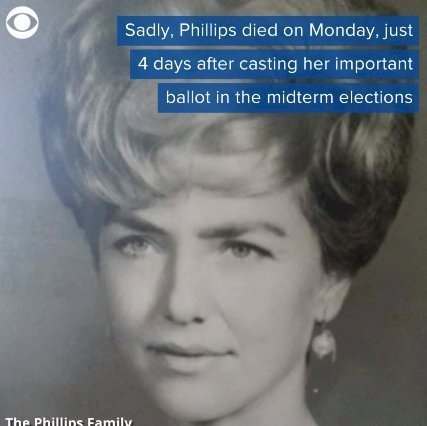 Source: Facebook/CBS News
Netizens rushed to social media to send condolences with Twitter user Nikita saying "we need more people with her spirit."
On Facebook, another user said: "Whatever party she voted for I'm glad she had the experience to make her vote count before she left this Earth."
Susan Lanier-Williams said it was a sweet story and thanked Gracie for her "desire to vote despite [her] declining health."
Sarina Bannister said she could hear in Gracie's voice that she was proud of her vote and added: "I may be wrong but either way, she voted, and I'm so proud of her and for her!"
Please fill in your e-mail so we can share with you our top stories!