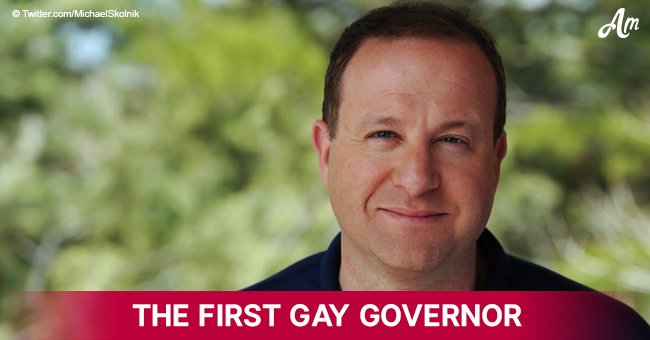 Gay governor makes history by winning a seat in the Senate and he's met with praise
Jared Polis became the first openly gay Democrat to be elected governor in the history of the U.S. after running against Republican Walker Stapleton.
Polis is now the Colorado governor, securing his position as the winner on Tuesday night, November 6, 2018, a moment that he will never forget.
As reported by the Coloradoan, Polis showed his gratefulness to the LGBTQ pioneers who came before him and allowed him to get where he is today through their work and dedication.
Follow us on our Twitter account @amomama_usa to learn more.
The Congressman for Boulder and Fort Collins has always been very open about his sexual orientation and often used it to criticize the current White House administration.
A NEW MARK IN HISTORY
43-year-old Polis revealed how proud he was of the state and its people, and how inclusive everyone was, to the point of voting for him despite of his homosexuality.
During his celebratory speech, Polis addressed Marlon Reis, his partner, with whom he shares two children, and called him 'the first first man in the history of Colorado.'
AN AMBICIOUS PROJECT
Throughout the campaign, Polis referenced several interesting and ambitious ideas, such as 100 percent renewable energy in the state by 2040, full-day kindergarten and health care, the latter in association with neighboring states.
One of the wealthiest members of Congress, Polis reportedly invested $20 million out of his pocket in the campaign, and it has been reported that his opponent, Stapleton, also spent around one million dollars of his own money.
ANOTHER DEMOCRATIC WIN
The 43-year-old, an avid supporter of marijuana legalization, has served in the House of Representatives since 2009 and will follow two-term Democratic Governor John Hickenlooper.
This was a great victory for Polis, but an even bigger one for Democrats all around, who managed to take over the House, outnumbering the Republicans, who have retained their control over the U.S. Senate.
Please fill in your e-mail so we can share with you our top stories!