White female election judge yells 'get out' at Black voter looking for help in viral video
A white female election judge yelled "get out" at a black voter who was asking for assistance in a video that has now gone viral. 
In Round Rock, Texas, particularly in the Williamson County, an election supervisor and judge was caught screaming at a black voter who was asking for her help. The incident happened last Friday afternoon at the Williamson County Annex in Round Rock, where the judge, identified as Lila Guzman, was caught on video telling a voter to get out. In the video, she could be heard saying:
"Get out. Get out. Get out. You are rude. You are not following the law. Go. Go."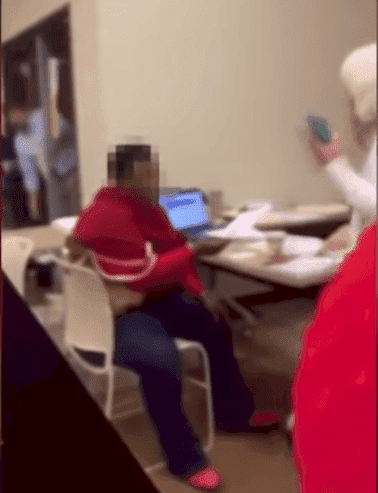 When the yelling was getting louder, a concerned voter disclosed to KVUE ABC that the situation was getting so out of hand, she decided to record it. 
"As soon as she started getting louder, I was like, 'This is getting out of hand.' So I began to record. She did tell her she couldn't vote there, but she didn't say where in Travis. The lady did have an accent. She could've been new to the country. I don't know, but she needed some help."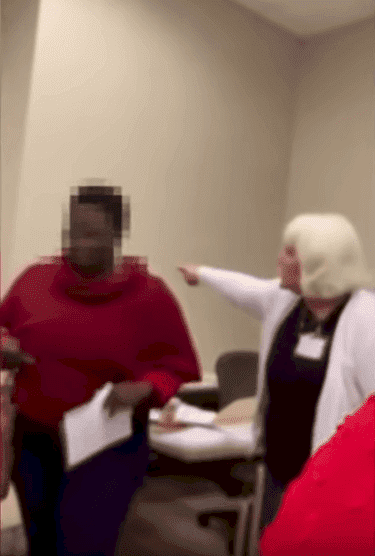 In another part of the video, Guzman threatened the frustrated voter of calling the cops so that she could finally leave the building. However, she left before the police even arrived. 
Williamson County Elections Administrator, Chris Davis, says that the behavior of the supervisor was completely unacceptable in all circumstances. 
"Our supervisor loses her composure in the middle of this, and that's not something that we ever train our poll workers, supervisors, election judges and clerks to do. We always train them and advise them to maintain control of the situation politely and answer voters' questions and give voters options so situations like these don't escalate."
After her misdemeanor, she decided to resign from her post and no longer serves the Williamson County.
Such controversial acts during the elections have been happening all around the country, with a handful notably in Texas. In Houston and in Harris County, Texas, two incidents that include election officials have also been noted. 
A deputy investigating a disturbance this morning at the polling location located at 10399 Veterans Memorial issued a Class C misdemeanor citation for assault to a female assistant election judge who allegedly bumped a female voter during an argument. #hounews

— HCSOTexas (@HCSOTexas) November 6, 2018
A poll worker shouted racist statements at a Houston woman after confusion over her voter registration.https://t.co/HKNS0BH6ld

— Houston Chronicle (@HoustonChron) November 6, 2018