Couple earns the highest score with a perfect 'Tennessee Whiskey' waltz, but it wasn't enough
Dancing with the Stars Country Night was an evening of live country music, including live performances by Carly Peace, Cole Swindell, Lauren Alaina, and Chris Janson, and high-scoring dances.
Week 7 of Season 27 was perfect for everyone who loves country music. Five country music artists performed on Monday night during the show, some of them accompanying the competitors.
November 5 was the "Country Night" that host Tom Bergeron and co-host Erin Andrews promised. As usual, the show was impeccable with a lot of fun and country style, but contestants lived a high level of emotions, just what is necessary for a country song.
Last show was a double elimination night, and couples DeMarcus and Lindsay, Evanna and Keo, and John and Emma were in jeopardy. Fortunately, the Harry Potter student, Evanna, was safe, but it means that DeMarcus and John were eliminated.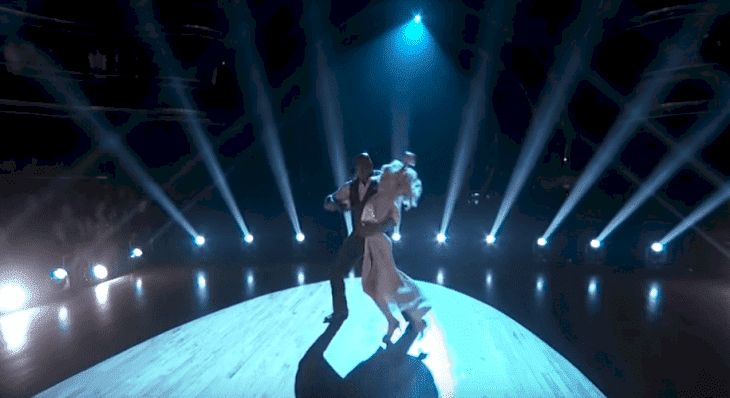 DeMarcus and Lindsay's earned their best scores in the completion with their Viennese Waltz. Judge Bruno said it was "extremely smooth," and judge Len said it was a dance that had great light and shape. They earned three 9s for a 27 out of 30.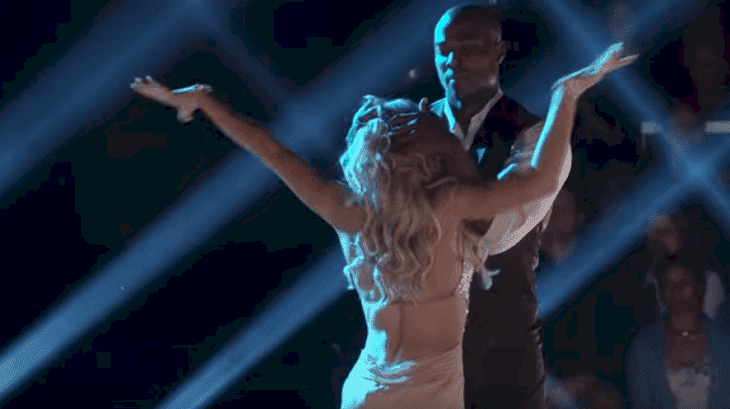 John and Emma's Jazz impressed all the judges, especially Len who said: "that's the way to open a show". Bruno commented that "country brought the best out of you" and the couple received an 8, a 9, and an 8 for a total of 25 out of 30.
Evanna and Keo did their best with the Rumba and their efforts paid result as the couple received a perfect score: 30 out of 30. Judges were proud and hugely impressed to see Evanna's transformation since the first week.
Country Night 🤠 on @DancingABC - it was double elimination! I'm ready to take my "Rhinestone Cowboy" performance on the road. 🎤 @WTNH @ABCNetwork #dwts pic.twitter.com/yrDGWhbzXw

— Ryan Kristafer (@RyanKristafer) November 6, 2018
Although these great scores weren't enough to keep these three couples out of being in jeopardy, it was a huge satisfaction for all of them.
Another issue that has gotten everyone's attention is the growing romance between Alexis Ren and pro partner Alan Bersten, and Monday night was the scenario for a lovely kiss.
The audience was left with their hearts melted after Bersten finally said to Ren, "I am falling for you," and then they kissed.