Elderly couple proved that age is just a number with their perfect swing routine
Last year, Ellen Taylor and her student Sam West performed in the "Grand National Championship of 2017." The pair took on the competition with a swing dance routine.
Looking at them, one wouldn't expect the spectacle that the pair put on. Their performance earned them the coveted title.
In 2017, Ellen Taylor and Sam West took part in the "Grand National Championship of 2017" with a swing dance. There they danced to "Gonna Move Across The River" by Bill Pinkney and The Drifters.
The pair had been practicing for this moment for months. When the music came on and they joined hands it was like years had been shaved of their years.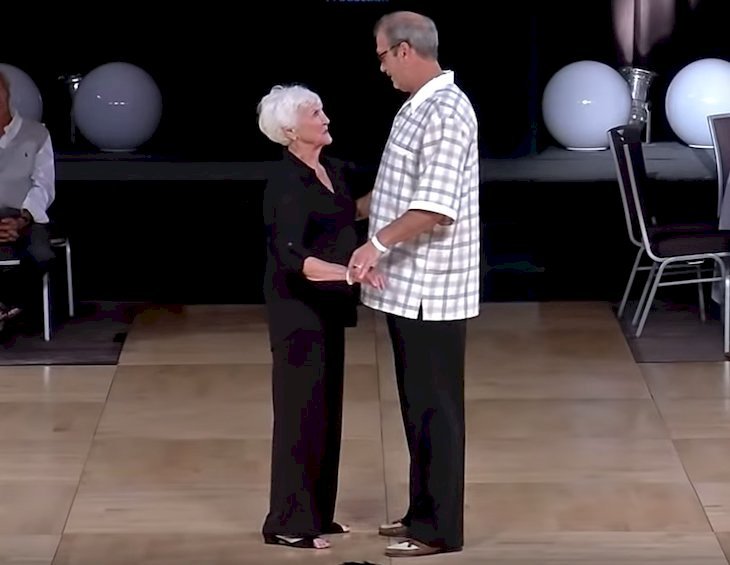 For more on this story go to our Twitter account @amomama_usa. The dance couple moved across the floor with such ease and their performance garnered some applause.
From the way they moved in unison it was apparent that they trusted each other. The dance moves they performed would be hard enough for younger people let alone those their age.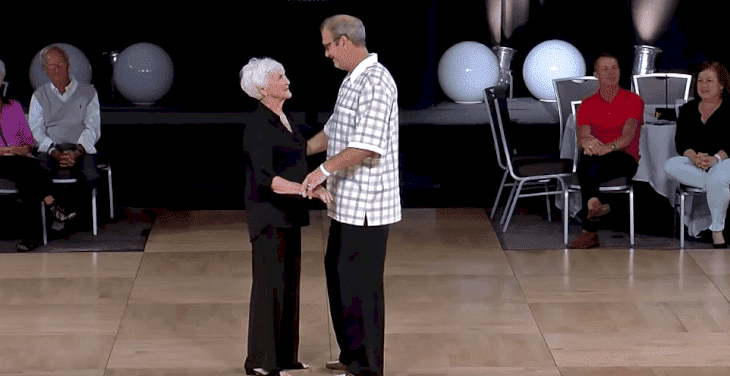 The two even had the crowd laughing with the creative steps they incorporated into their routine. When they were done, the audience couldn't help but clap enthusiastically.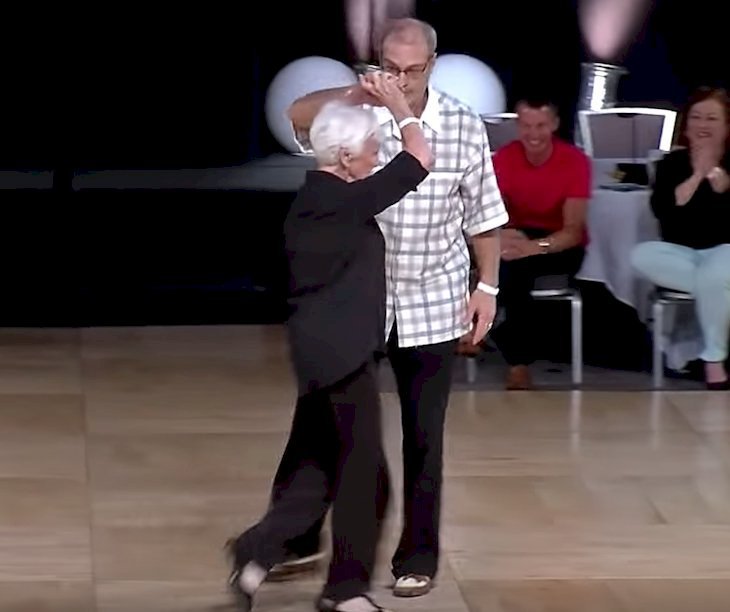 The two ended up winning the competition as none of their competitors stood a chance. The dance style they chose for their routine is called swing.
The term is commonly used to refer to one or all of the types of swing which are lindy hop, Charleston, pitch, Balboa, blues, the boogie-woogie, jive, rock and roll, etc. According to The Swing Dance Company, the dance style evolved with the citizens of New York in the 1920s.
The site explained:
"The history begins with the original Swing era in 1920s and 30s America, when Big Bands took over pop culture. Swing music has lived on ever since, influencing each new generation of music. Swing dance is a broad term to describe a variety of partner dances evolving from the 1920s to the present day."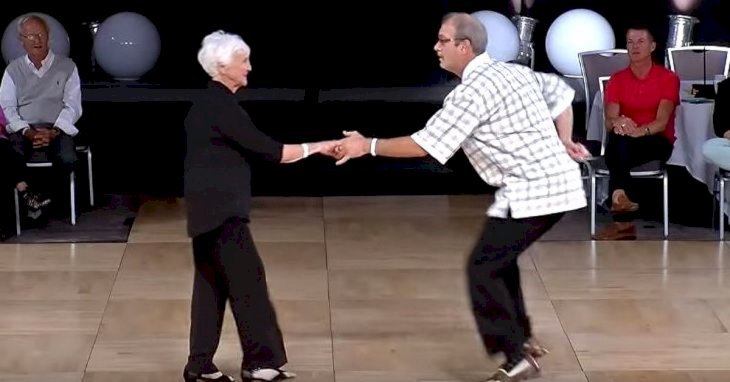 Another elderly couple that had stunned many people is Michael Garland and Carol Constant. A video showed the two taking to the dance floor with some amazing moves.
The pair has spent years breaking stereotypes about older people. They call themselves "Curly and Flash: A Blast from the Past" and their dance moves will leave you breathless.