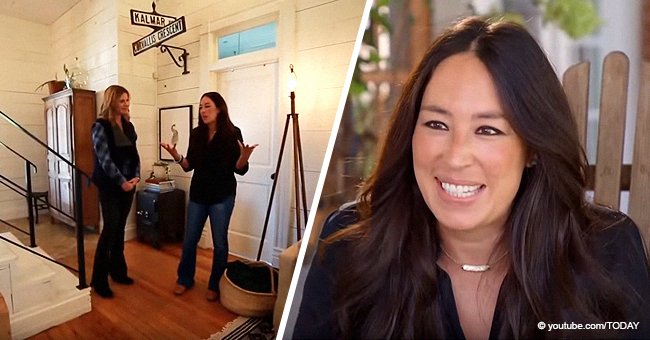 Chip and Joanna Gaines give the first on-camera tour of their home and it looks amazing
"Fixer Upper" star Joanna Gaines gave a full tour of her home with "Today Show" host, Jenna Bush Hager. With her and her husband Chip's expertise in interior design, their farmhouse was nothing but elegant and homey.
During the exclusive home tour, Joanna explained the reason why she chose to use such colors or various pieces in the spaces.
With all the effort she put into her Waco, Texas farmhouse, it's no surprise how she has grown to love it very much.
Speaking about it, she told Hager, "This is going to sound so dorky, but it's like a big hug. I just love being home. I feel like everywhere I look there's a story or there's a memory."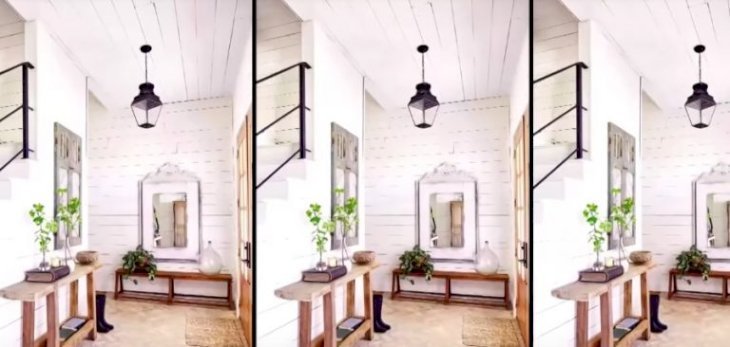 Source: YouTube/ TODAY
for more details and updates.
Joanna said the secret to creating a beautiful design at a particular space is to make sure that people who enter it feel welcome and at home. This can be done by doing simple things as greeting someone with potted plants and a doormat right by the main doorstep.
She said they should be "little things that feel intentional."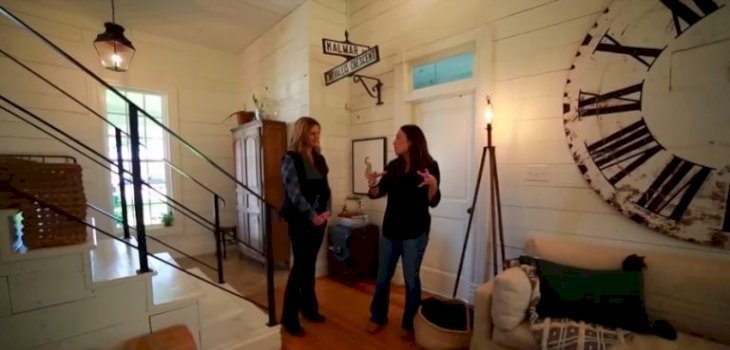 Source: YouTube/ TODAY
During the tour, Joanna, who has a new book called "Homebody," said she treats the family living room as the heart of the home.
She also showed off her "woman cave," which was actually the laundry room, but it also had a table and chairs where she can work, write, or just relax in.
"What I love about this space is the irony that it's the laundry room, but it's also one of my favorite rooms in the house. This is where I read. This is where I write. This is kind of my space," she said.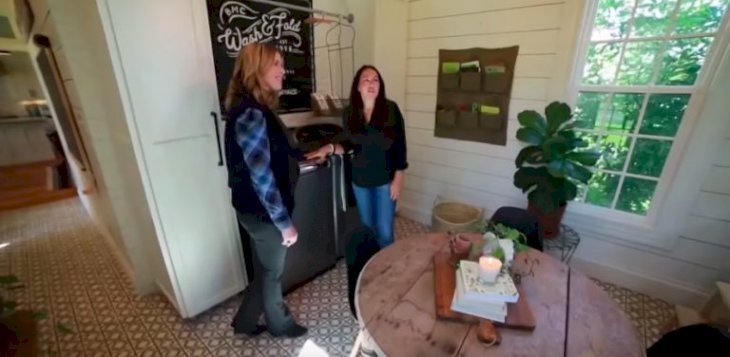 Source: YouTube/ TODAY
The mother-of-five also gave people a sneak peek of her newest baby, little Crew's nursery room, which featured a book wall that she said had lots of books from family and friends.
"The kids love to read to him in this little rocker. So it's just a sweet space," she said.
Joanna said her older kids also have a playroom upstairs, which was originally the home's attic space and they turned it into a nook, where their children can be creative and have fun in.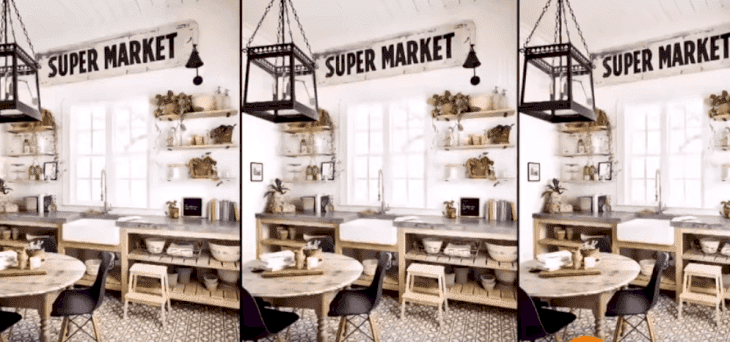 Source: YouTube/ TODAY
Explaining that it was her children's "fun spot," she said, "Kids love nooks and crannies. They love sitting in this little nook."
By the end of the tour, Joanna said the most important thing to her was making spaces that can be filled with lots of family memories.
She said, "This wasn't about putting stuff on the walls, and making everything feel pretty and nice. It was really about trying to create this space where they're thriving, where they feel at home, and that they don't ever want to leave."
As for baby Crew, he may not have had a chance to be debuted on his parents' former show, "Fixer Upper," but he had the chance to be featured on television for the first time on the "Today Show."
Now almost five months old, baby Crew was welcomed by Joanna and Chip in June 2018. He is their fifth child.
Please fill in your e-mail so we can share with you our top stories!