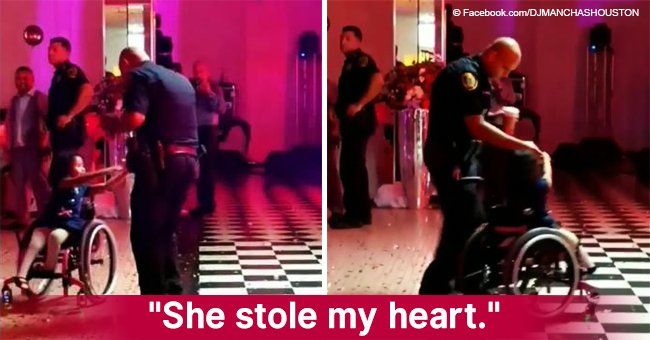 Police officer melts hearts dancing with girl in wheelchair in viral video
A Houston Police officer is melting hearts all over the country after he was caught on video dancing with a little girl in a wheelchair. He said she "stole his heart."
Police officer Sandy Fernandez was on security duty at a Quiceañera, a traditional coming of age party for 15-year-old Hispanic girls, when one of the guests caught his attention.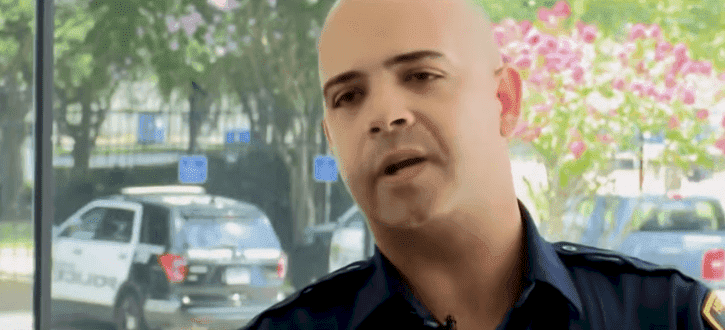 Source: YouTube/ KHOU 11
Five-year-old Saori was trying to have as much fun as the rest of the people even though she's tied to a wheelchair.
"Every time she would pass the dance floor she would just laugh, she would smile at me. Every time she passed by I would just smile and wave," Fernandez told CBS News. After three or four times of the same exchange, the girl took to the dance floor with her mom and started to dance with her.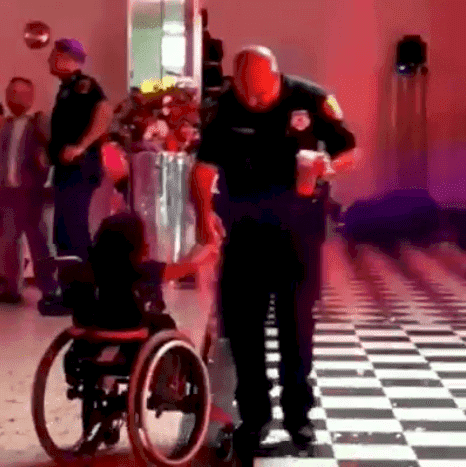 Source: Facebook/DJMANCHASHOUSTON
Fernandez then realized that since the girl could dance, he would ask her to dance with him at some point. And he didn't have to wait long. After a few minutes, the girl passed him and smiled at him again, that's when he took his chance and asked her to dance. She gladly accepted.
"I started spinning her around, and she followed me, and she smiled the whole time," Fernandez said. "She just stole my heart."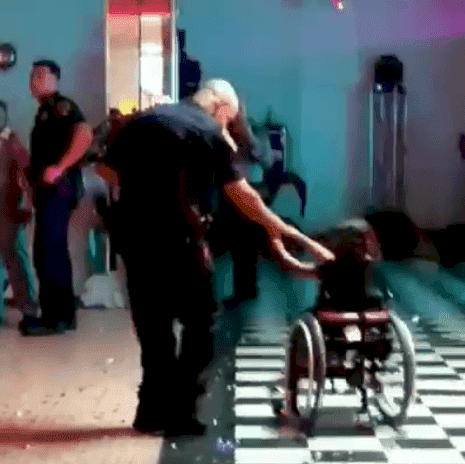 Source: Facebook/DJMANCHASHOUSTON
As they spin around the dance floor to a Bachata song that was blasting from the speakers, the officer held a coffee cup on one hand, as he had a long night ahead. Still, on duty, he danced with Saori for a few more songs, unaware of the fact that the DJ of the party, Juan Mancha, was recording them.
"So last night I was djaying, and this is why I love my job. This cop asked her to dance ... she's so beautiful!" Mancha wrote on Facebook along the video, which has earned over 136k views and has been shared 2k times.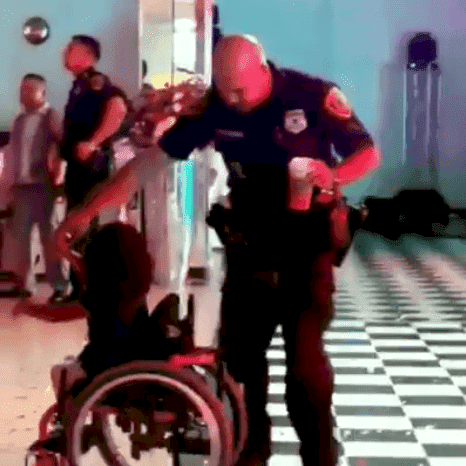 Source: Facebook/DJMANCHASHOUSTON
"I had no idea I was being recorded until the end of the dance," the officer told CNN. "My job is to build a relationship with the community, and that's pretty much what I was doing."
Fernandez also revealed that Saori gave him a fake flower, and he paid her back by finding another flower to gift her. "He told me that he liked my shoes. And I had Minnie Mouse shoes like these on," Saori said to KHOU11.
Maria Moreno, the girl's mother said she'll never forget the officer's action:
"Truthfully it made me happy because he was dancing with her. Despite being in her wheelchair, she tries to have fun. And to see him make that gesture to dance with her, it's truly a beautiful thing."
Saori reminded Fernandez of his 9-year-old daughter and his sister, who was born with brain damage and is also on a wheelchair. "It really touched my heart to see her so happy," he concluded.
AN EPIC DANCE BATTLE BETWEEN POLICE OFFICERS AND KIDS
On a similar note of police officers stealing hearts with their dance moves, the Pierce County Sheriff's Department and the dancers from the Image Dance Studio became a viral sensation after their dance battle earned over 600k views on YouTube.
In the viral footage, Detective Sergeant Gary Sanders can be seen reacting to a noise complaint made against the Image Dance Studio. After he arrives at the place, the children challenge him to a dance-off.
Dressed in their uniforms, the deputies could not keep up with the dancers because these young ladies know their dance moves.
Please fill in your e-mail so we can share with you our top stories!