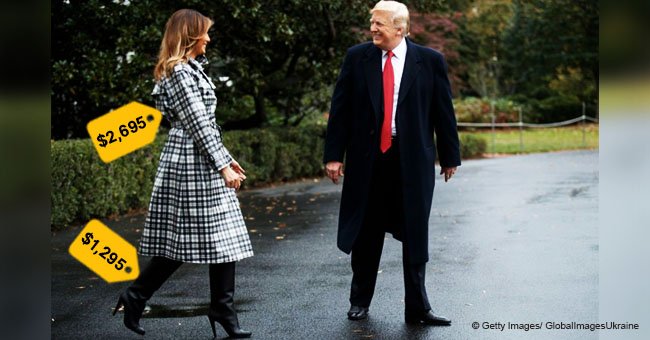 Melania Trump makes husband smile as she wows in plaid raincoat & knee-high $1,295 boots
Melania Trump made sure to travel in style last weekend, when she donned some signature designer wear prior to her meeting with French President Emmanuel Macron and his wife, Brigitte.
According to The Daily Mail UK, the 48-year-old first lady sported a $2695 Burberry trench coat that was covered in the brand's signature plaid designs and paired this with knee-high Christin Louboutin boots that go for $1295. She and her husband, President Donald Trump, walked on the White House's South Lawn last Friday morning, to make their way towards the Marine One which they used to leave the White House.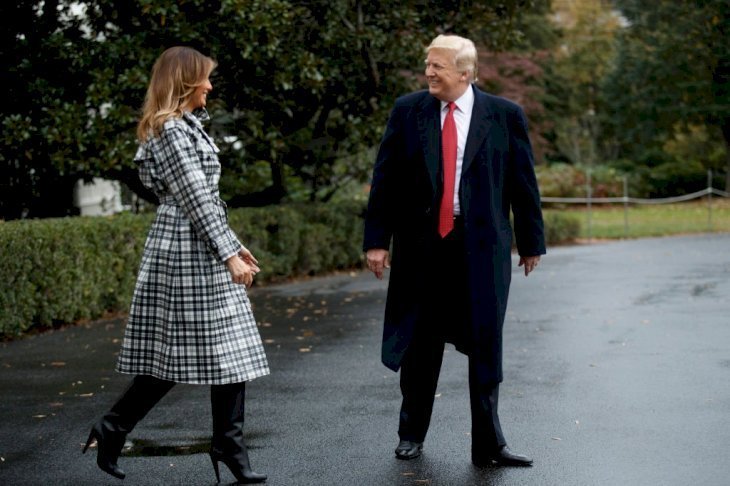 Source: Getty Images
The Trumps were headed to Paris to meet with the French President and other world leaders to commemorate the 100th anniversary of the end of World War I, which ended on November 11.
It appeared as if Donald and Melania are stronger than ever before they boarded the Marine One, as the president waited for the First Lady before walking towards the chopper. He even took her hand and flashed her a smile before they walked alongside one another while chatting about some things unheard on video.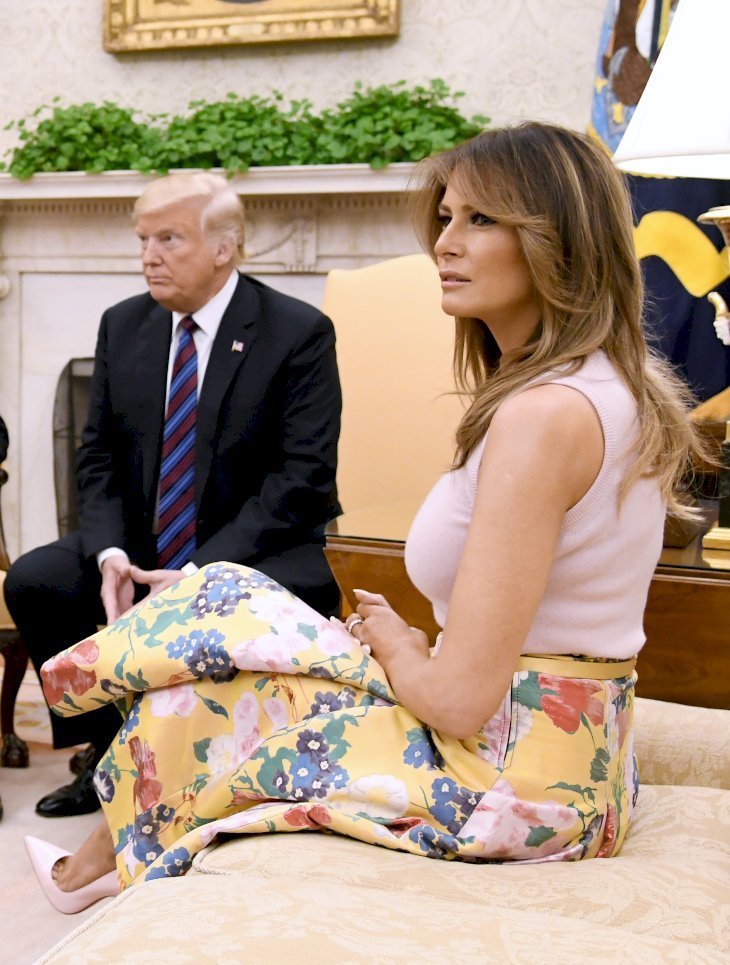 Source: Getty Images
While Melania looked fashionable in her getup, so did President Trump in his navy blue coat which he wears over a suit, pairing this with a white button-down t-shirt and his staple long red tie.
Source: Getty Images
After flying to Base Andrews in Maryland, they stepped off of the helicopter to board the Air Force One. Trump led the way towards the tarmac, while Melania stayed a few steps behind to greet a woman who met them upon their arrival.
Of course, the Trumps had a lot of help, as a White House staff member was seen carrying the Trump couple's personal luggage, which included Melania's Louis Vuitton bag.
The way they always do, the President and First Lady stopped and waved at the top of the steps before entering the Air Force One.
During their trip to Europe, Trump will not only be meeting with different world leaders but will also be visiting several memorial shrines dedicated to American service members, in honor of Veteran's Day.
Please fill in your e-mail so we can share with you our top stories!