15+ ridiculous reasons why kids cry
While children can be very adorable when they want to be, they can also drive parents crazy when they throw a fit. They cry for many reasons, some are valid, but some are just plain silly.
When they cry over silly reasons, you just can't stop yourself from laughing. Supposedly, this is a universal thing as shown by a website called Reasons My Son Is Crying created by a father named Greg Pembroke.
The site shows photos sent by parents all over the world explaining the craziest reasons why their children threw a fit.
Reasons My Son Is Crying became so popular that Pembroke made a book about it, which you can purchase on Amazon.
Follow us on Twitter at AmoMama USA for more interesting stories and updates.
To show you how hilarious children can be when they cry over the craziest reasons, here are 15 examples:
1.    She met former President Barack Obama
2.    This little girl found out Darth Vader was the villain
3.    She learned that her mother has an actual name other than just "Mom"
4.    This boy met Bill Murray
5.    He didn't want to go even though his parents told him they were not going anywhere in the first place
6.    Somebody ate all the muffins, but it was him all along
7.    The microwave supposedly ate his lunch
8.    All because Miley Cyrus was on TV
9.    His dinner wasn't ready yet
10.    Her mother told her that she couldn't marry her father or her brother
11.    She was told "good morning"
12.    The crayons wouldn't fit in his hand
13.    The dog was blocking the way, and he couldn't push the chair
14.    She wanted to wipe her parent's butt
15.    The child met Iron Man, but Robert Downey Jr. wasn't wearing his costume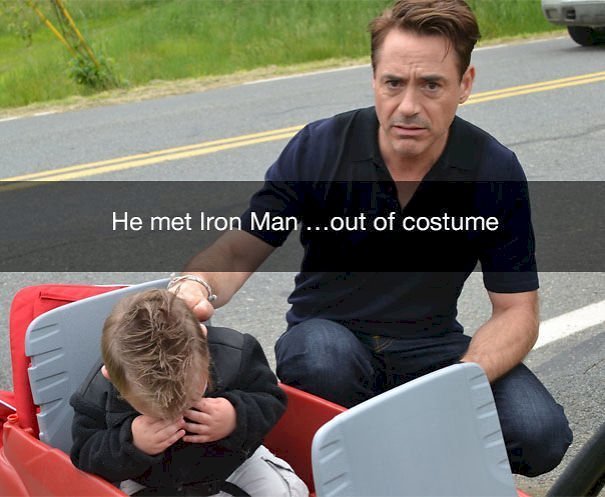 There is a reason why children cry so much, according to science. Crying starts in the limbic system, which is divided into two parts: sympathetic and parasympathetic.
The sympathetic part produces aggressive responses while the latter assists in processing our emotions for us to rest ultimately.
A developmental science expert and a clinical counselor named Deborah MacNamara explained, "Crying will often begin as part of a sympathetic response—'I can't have that cookie' or 'I want more screen time'—but the full-on waterworks only arrive as part of a parasympathetic response."
"So by the time a child is sad-sobbing, their brain has shifted from pursuit to sadness, and it has already processed the futility of the outcome they were hoping for," she added. Afterward, the brain processes and slowly accepts and adapts.