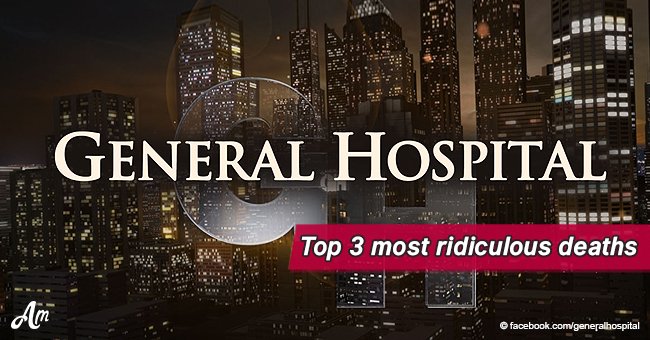 3 most ludicrous 'General Hospital' deaths of all time, including Laura freezing Stavros
"General Hospital," as a daytime television show, is all about the drama and ridiculous storylines. The show is also not a stranger to the many deaths of their characters. While several of those deaths are somewhat acceptable, these three are just plain ludicrous.
For the viewers, when somebody dies on the show, there's a part of them that believe that the characters might not be dead after all.
For one thing, "General Hospital" made it clear that bringing back the dead has always been a thing they do.
Just as you thought your favorite character is gone from the show for good, they surprisingly come back, explaining that they weren't dead all along.
Follow us on Twitter at AmoMama USA for more details and updates.
TV Over Mind shared the show's three craziest deaths throughout their run:
If you are an avid fan of the show, you would know that he had died one too many times. He always comes back. For this particular death scene, it was when he was completely obsessed with Lulu.
He wanted to be with her, but she never liked him. Stavros was reminded of Laura every time he saw Lulu, and it drove him crazy. As a result, he kidnapped her and took her hostage.
Stavros tried to freeze her body, but Lulu was lucky that Luke and Laura saved her. In the process, they placed Stavros inside the freezer instead while he was unconscious.
Laura also bumped up the cold air in an attempt to freeze him to death.
No. This is not an error. As mentioned in the past, he's a character that died a few times. This time, it was during a time when he was falling into a bottomless pit, but came back from the dead later on.
At the time, Stavros was fighting with Luke when he was pushed. He was able to hold onto the ledge, but he ended up letting go willingly and fell into the pit.
Helena's grandson, Nikolas, had a tough life being a part of the Cassadine clan. It got to a point where he faked his own death to get away from the craziness of his family. He then carried a new identity. Although, Helena learned that he was alive. Nikolas had no choice and poisoned her so his secret could be safe.
"General Hospital" was initially written by a married couple and premiered on April 1, 1963, as a half-hour show. Later on, in 1977, the program was aired for an entire hour.
The show is about the lives of the doctors and medical staff station on the seventh floor of a local hospital in Port Charles, New York.
Throughout its run, the show garnered ten awards, holding the record for the most Daytime Emmys for Outstanding Drama Series.
Please fill in your e-mail so we can share with you our top stories!