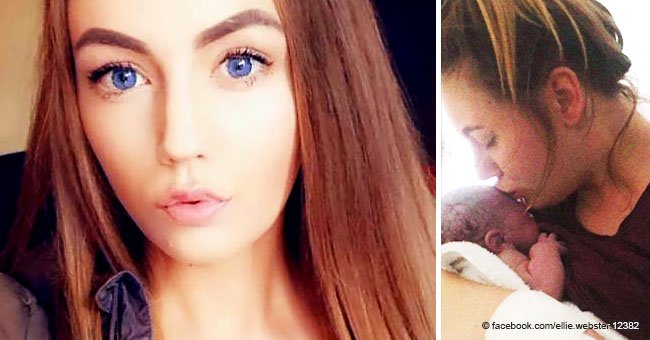 Mother humiliated after being forced to breastfeed newborn in stinking restaurant toilet
A young mother felt "humiliated and ashamed" after being told she could not breastfeed her newborn baby in her room and they also asked her to do it in the bathroom for the disabled.
Ellie Webster was having lunch at the W2 World Buffet at Cook's Cook Square in Middlesbrough. Then at that moment, the need arose to feed her one-week-old daughter, Lottie.
In a few minutes, an employee appeared to inform the 23-year-old mother that she was not allowed to breastfeed in front of other diners.
'They told me I had to go to the disabled toilet,' said Ellie, of Eston. Read more on our Twitter account @amomama_usa.
A NOT SO HYGIENIC PLACE
She could not believe it and she got very upset, but she did not want to make a fuss, so she just went to the toilet, but she cried all the way.
'I got to the toilet but it was brutal. There was no way I was going to breastfeed her in there - it's not hygienic,' said the mother.
Ellie later decided to go to Facebook to share her humiliating experience, and her post went viral. She received hundreds of comments and her post was shared more than 900 times in just three hours.
For its part, W2 World Buffet, referred to the issue blaming a novice employee and apologizing for the incident.
THE EXPLANATION OF THE RESTAURANT
"First of all, we would like to apologize to all the parties involved, the situation that occurred was due to the actions of an inexperienced staff member, it is not our company's policy to tell mothers where they can breastfeed."
They reported that they spoke with the Middlesbrough Council and signed up to show their support for breastfeeding anywhere in their facility.
'Once again, we want to apologize to all parties involved. We can't change what happened but we will do everything to ensure it doesn't happen again including evaluating our staff training and informing all staff members of what has occurred.'
Ellie said that just before leaving, an administrator told her that this was her manager's policy. So even with the apologies, she insists that: 'I will never go there again'.
A
similar incident
happened at the Mora Aquatic Center, which is about 90 minutes north of the Twin Cities.
Stephanie Buchanan and her sister-in-law, Mary Davis, nursed their babies when a staff member asked them to cover themselves or to go to the locker area.
That made dozens of nursing mothers protest peacefully in front of the pool. They claimed that the "Nurse In" is not an attack on the pool, its staff or the police.
Rather, they hope that this small demonstration will help normalize breastfeeding and generate awareness and understanding in people.
Here in Amomama, we feel the need to remember to all women that now you can formally say that breastfeeding in public is entirely legal across the United States.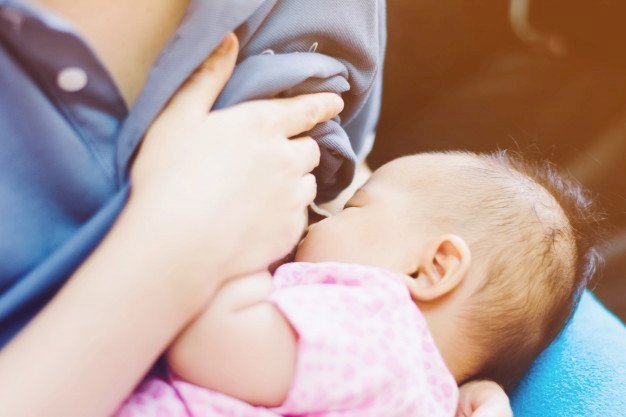 Source: Freepik
Breastfeeding is a normal part of life. It's a shame that many women are always criticized for doing it in public. So, please women, stand your ground and never feel ashamed again.
Please fill in your e-mail so we can share with you our top stories!