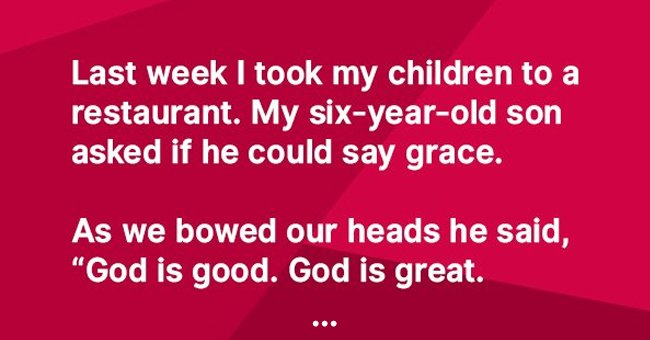 Woman scoffs at 6-year-old boy for his prayer, but gets a perfect response
The woman made fun of a six-year-old for the way he said his prayer. In the end, the lady received the perfect response from the little boy.
This story was told by the mother of the boy. It was during the day she brought her family to a local restaurant.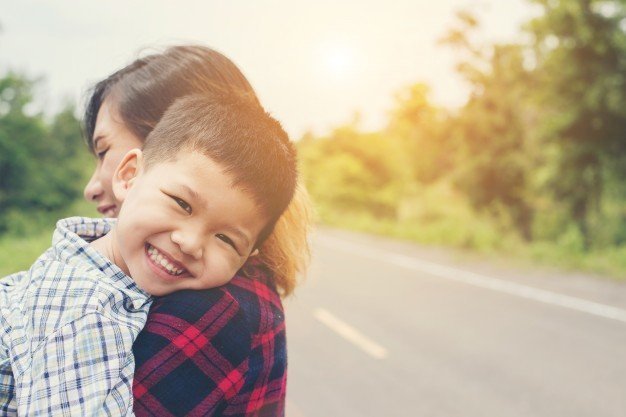 Source: Freepik
for more stories and updates.
The mother took her children to a restaurant. Her six-year-old son asked her if she could say grace and the mother said yes.
They all bowed their heads, and he said, "God is good. God is great. Thank you for the food, and I would even thank you more if Mom gets us ice cream for dessert. And Liberty and justice for all! Amen!"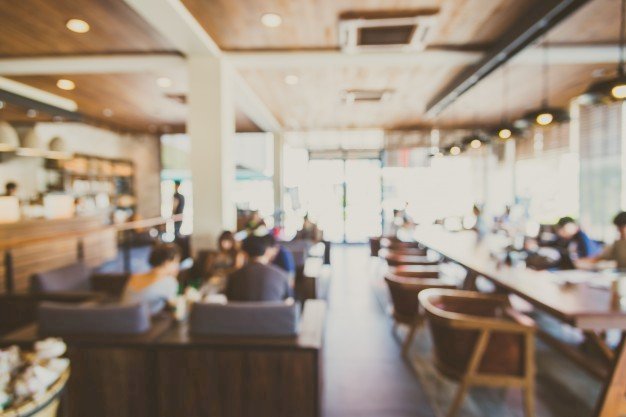 Source: Freepik
Everyone in the restaurant who heard the child's prayer burst in laughter, except one woman. Suddenly, that woman remarked, "That's what's wrong with this country. Kids today don't even know how to pray. Asking God for ice-cream! Why, I never!"
When the boy heard what the woman said, he cried and asked his mother, "Did I do it wrong? Is God mad at me?"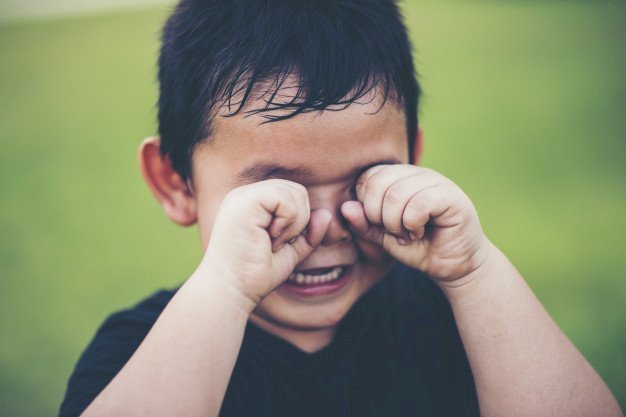 Source: Freepik
The mother assured her son that his prayer was perfect and that God was not mad at him. She held him close and comforted him. Suddenly, an old man walked towards them and winked at the boy.
"I happen to know that God thought that was a great prayer," he said.
The man answered, "Cross my heart."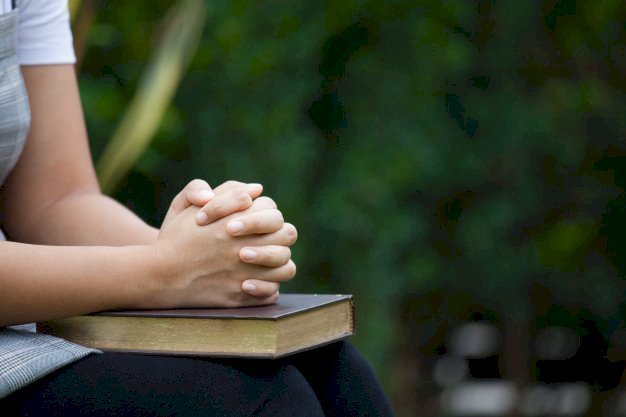 Source: Freepik
Afterward, he leaned in to whisper as he discretely pointed at the woman who made the cruel remark, "Too bad she never asks God for ice cream. A little ice cream is good for the soul sometimes."
Later on, after the meal, the mother did buy ice cream for her children. She noticed her six-year-old son was not eating his dessert. He was just staring at the ice cream. What happened next surprised her.
He grabbed his sundae and walked over towards the woman. He placed the bowl in front of her, and with a big smile on his face, he said, "Here, this is for you. Ice cream is good for the soul sometimes, and my soul is good already."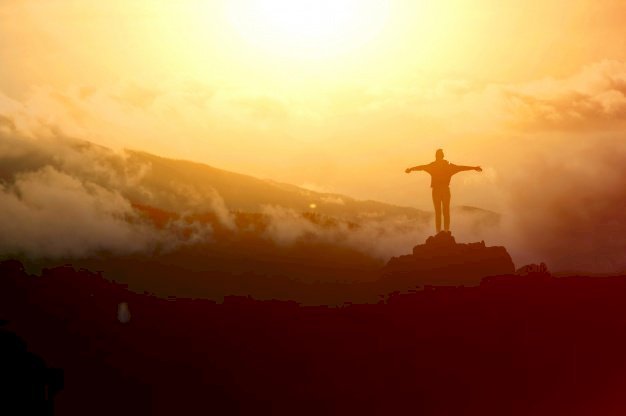 Source: Freepik
The mother was overwhelmed with pride and joy. She said it was one of those moments that she will remember for the rest of her life.
As for the other woman, perhaps the boy's response to her remark made her realize that she should think first before doing something.
Share this story to remind other people of the value of prayer and the importance of being kind to others.
Please fill in your e-mail so we can share with you our top stories!