Couple unable to smile engaged after just four dates
After much suffering for their loneliness, and for the difficulties that their condition produces, this couple discovered each other through the web and connected right away.
Alex Barker, 45, met Erin Smith, 38, through a special social media for people with their same condition, they were born with Moebius Syndrome. After going out for only four dates they decided to get engaged.
People with Moebius syndrome do not have well-developed 6th and 7th cranial nerves so they do not have facial expressions and in many cases find it difficult to eat, talk and even blink.
Read more on our Twitter account @amomama_usa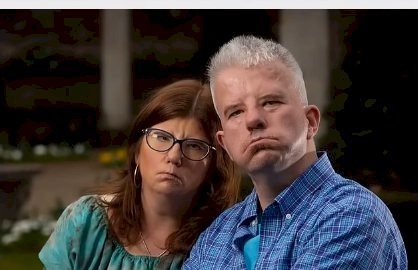 However, their condition does not prevent them from understanding each other. For example, Barker knows when his girlfriend is happy because "she always twists her head and says 'oh'", explained the man to The Mirror.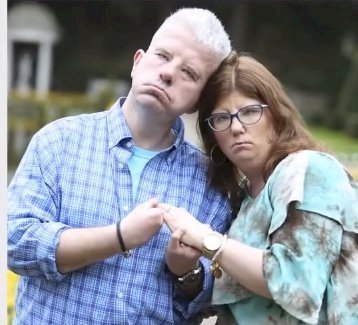 Smith traveled from North Carolina, United States, to meet his beau in Coventry, United Kingdom. "I love your British accent, it melts me, it gives me the chills," the woman said.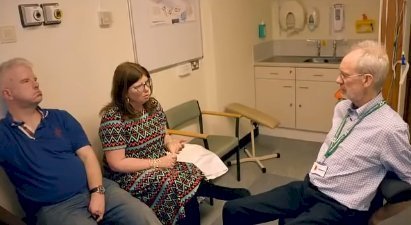 The love story of Barker and Smith went viral because of their mutual devotion and the love they profess, where language saves the lack of smiles.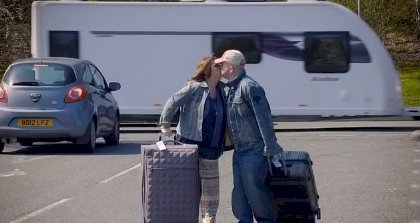 "Just to have Erin's hand in mine, I feel like I have the world, it means that I do not have to show facial expressions, I know Erin smiles to herself," Barker said. "It's a big smile," said his girlfriend.
This story reminds us of another special couple, Rebecca and Daniel Howard, they met thanks to their rare genetic condition and after 2 years of a long distance relationship, they got married.
Kallmann Syndrome is an extremely rare genetic condition, with only one in every 100,000 people diagnosed with it.  The syndrome means that those with it never go through puberty and without medical intervention their bodies are essentially trapped in childhood.
Other genetic disorders become an opportunity to form special bounds, like this little girl who was diagnosed with a rare genetic condition and now she gets to walk with the help of a Great Dane called George.
Bella is eternally grateful to George for allowing her to enjoy daily walks. The pair are just inseparable. They obviously adore each other and have truly become best friends.